For comments and suggestions please email us at support@espritmodel.com.
NEWS
Seasons greetings from all of us at Esprit Model. We have been busy stocking up on all of the latest kits and accessories to make your holiday shopping easier than ever. If you are a sport flyer, serious competitor, or 3D animal we have everything you need. Site wide discounts are currently running that will save you money on every purchase. In addition, don't hesitate to give us a call if you need any assistance with your purchase.

Our electrified 21 lbs. Mig-15 with TAM TJ100 EDF unit was a Super Star at FL International Jet Rally 2008
Esprit Model's pilot Jose Melendez won BEST ELECTRIC JET award!!!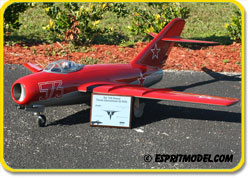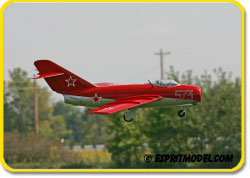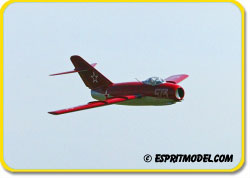 Check out new flying pictures Esprit Model's Electra Jet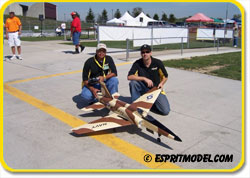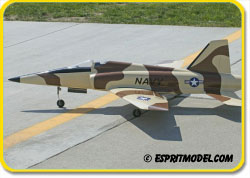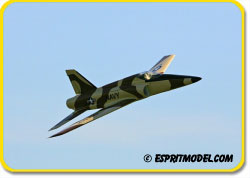 Hot New Additions:
| | | |
| --- | --- | --- |
| Bantam BC8DX Charger with DUAL Output charging/balancing capabilities | Miles Sparrowhawk 180 | CG Pro Balancer |
Coming soon:
Spark Jet EDF90 (ARF)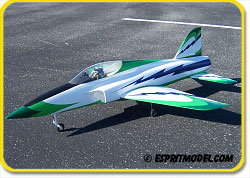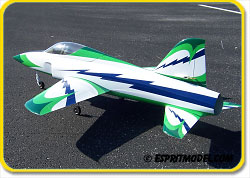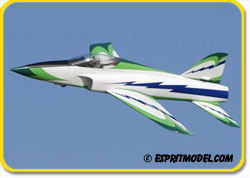 | | |
| --- | --- |
| Full line of Outrage XP25, XP35 Xtreme Li-poly Batteries | Futaba GY520 Gyro |
HELI NEWS
Rave 450, Outrage G550, Compass Odin 90, T-Rex-250. All of these fantastic new heli's are in stock now. The Rave 450 redefines the way a 450 class heli performs. Outrage's new G550 is beautifully made. The quality really needs to be seen to be fully appreciated and the flight performance is spectacular. The Compass Odin 90 is the first production heli kit to feature an ECS (Electronic Cooling System) that puts 20% more power to the rotor head. The Odin 90 is also one of the lightest 90's yet. Aligns T-Rex-250 is great for indoor or outdoor flying. Anyone who had the chance to see Bert Kammerer fly the new T-Rex-250 at the recent Orlando Heli Blowout knows this little machine has a mean bite. Bert didn't hold back and the T-Rex-250 took it all in stride. We are offering custom combos on all of these heli's. Just send us an e-mail or give us a call and we will put to together the combo you want at the price you need.

Align T-Rex 700 Electric Conversion!!!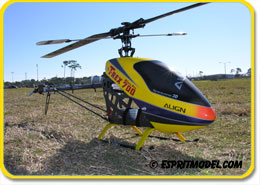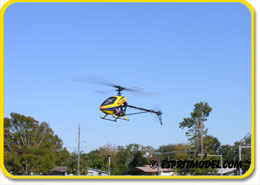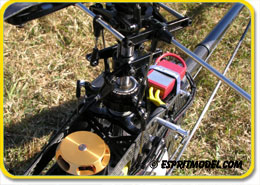 We have just received our first shipment of the incredibly fast Spektrum DX-7SE radio and have more on the way. The DX-7se is the fastest radio on the planet. You will feel the difference as soon as you lift off. The response is just amazing. Spartan gyros, Futaba's new 520 gyro. Curtis's new Mini G, and JR's new 8717-HV are coming soon. We have plenty on order but don't wait to place your pre-orders. We expect all of these to sell fast.

Spektrum DX7se Special Edition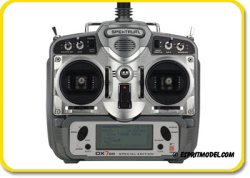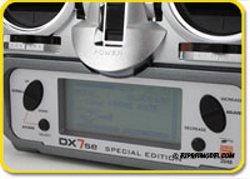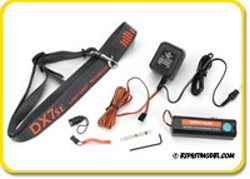 Would you like to get to the air very fast? Check out Ready to Fly Store DEMO models.
| | | |
| --- | --- | --- |
| Store Demo CY Next-D Rave 450 | Store Demo Logo 500 3D V-Bar | Store Demo X-Cell Furion 450 |
Danny Melnik
Chief Heli Bum