For comments and suggestions please email us at support@espritmodel.com.
We are Growing, Join Esprit Model TEAM
Airplane/EDF Sales and Support Representative
Esprit model is growing steadily and as a result we have a position open for a motivated individual with experience in fixed wing aircraft. Please see our website for details.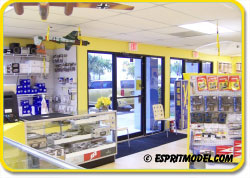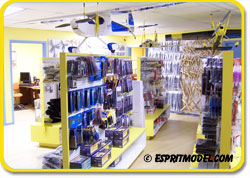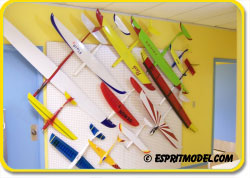 Florida Jets 2009
Esprit Jet is going strong as we enter this year flying season. Come join us at Florida Jets from 3-5-09 to 3-8-09 where we will have a strong presence with about 10 jets including electric and turbine. We will have the spark jet in display and flying as well with the TJ100 Fan. We will also post the shows that we are planning to attend this year.






Also coming soon will be the new all composite BVM F-86 Sabre for electric and turbine.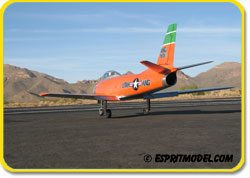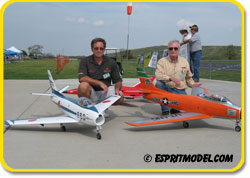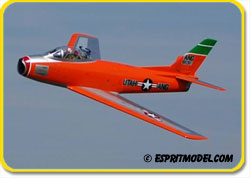 Jose
Jets / Airplane Tech Support
Esprit Model Jets
Hot New Additions:
Outrage 550 Pro
Outrage G550's are on sale! Are you sitting on the fence trying to decide which 550 class heli to get? We've made your decision easier by reducing the price of admission to the fantastic flying qualities the Outrage G550.

CY Mini G Heading Hold Gyro
Mini G's are here! We have received our first shipment for the amazing Mini G gyro from Curtis Youngblood. The Mini G combines all the performance of the standard setting Solid G into a compact package that is ideal for any size heli

We have recently added tons of New and Pre-Owned Parts. Check out our Pre-Owned Section!!!
| | |
| --- | --- |
| | Hacker Master Spin 170 Opto ESC (Only $500.00) |
| | Jeti Spin 200 Opto Brushless ESC (Only $400.00) |
| | Hacker A100-8 Brushless 5000W Motor (Only $640.00) |


We have added tons of new heli accessories and tuning parts from Quick UK, Heli-Chris, KBDD, and more. The Heli-Chris frame set transforms the T-Rex 700 into a state of the art 700 class E heli without the compromises of the stock frame set. Quick UK's complete link set for the 700 will add confidence to your flying, and KBDD's new tunable flybar paddles are quick, stable, and come in 4 cool colors to match their tail blades.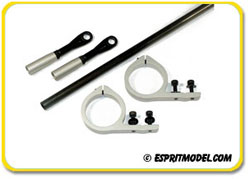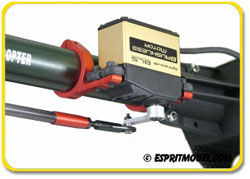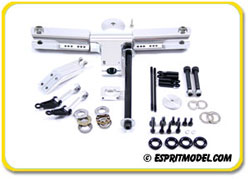 We continue to seek out the coolest products. If there is something you don't see on the website, give us a call or send an e-mail and we will check it out.
Danny Melnik
Chief Heli Bum

Layaway payment program



If you would like to buy something and avoid credit card fees or simply do not want to use your credit card at all, Esprit Model offers you our newest FREE payment option. You can even lock one of our "special" prices and pay for it later. Layaway let's you buy anything you like and pay for it in monthly installments, once your purchase is fully paid, your order will be shipped right away. All we ask is to put down 30% as a down payment for the order and let us know how and when you plan to make your payments for the remaining balance. Use the secure; "Special Instruction Window" to tell us your payment instructions and one of our representatives will contact you shortly.