For comments and suggestions please email us at support@espritmodel.com.
NEWS



No time to assemble your new plane? Do you need to customize your plane? No problem, we offer building services for planes and helicopters purchased through Esprit Model!!!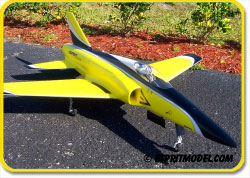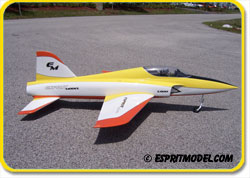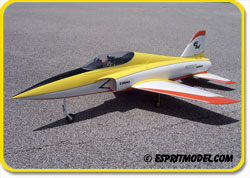 EDF NEWS:
F-86F Sabre EDF120 (ARF) Super Scale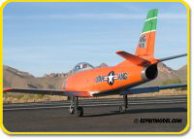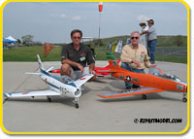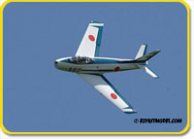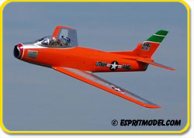 With the expansion in military orders caused by the Korean War, North American arranged to lease this factory for manufacture of the F-86F. This Columbus-built F-86F was designated NA-176 by NAA, and the project was formally initiated on September 29, 1950. The Columbus factory reopened in December 1950, and the initial Columbus contract, dated September 6, 1951 and approved March 17, 1952, was for 441 aircraft.
You can choose from different versions: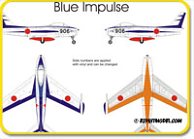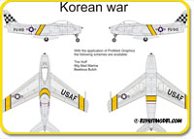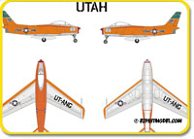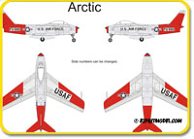 The F-86F Sabre with EVF propulsion is very impressive. The utter simplicity, quiet operation, model field acceptability, easy transport, and the fact that it flies like sport jets are convincing qualities. We believe that the design point BVM chose provides an excellent balance between take-off thrust and thrust available at 150 mph (240 km/h)!!!!

The hollow molded airframe structure is a combined effort of BVM's USA based tooling and internal parts manufacturing and Thailand counterpart's laminating, painting, and finishing capabilities. Every F-86 ARF is quality controlled at our Florida facility and then repackaged with BVM hardware, plans, and absolutely complete instructions. The fiberglass fuselage and molded fin have strategically placed Carbon Fiber and Kevlar reinforcements. A crystal clear canopy and molded cockpit deck with instrument panel are scale nice adds on. All formers are laser cut for accuracy and a complete color photo enhanced instruction manual and CAD plans are included.

Are you looking for High Speeds, and Thrilling Jet Performance? Then Esprit Model has you Coveredů.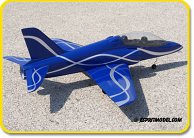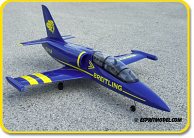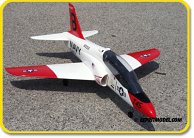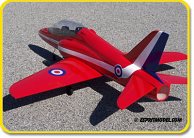 Our new line of Sapac Composite 70mm EDF's is what you need. With prices starting at $250, and speeds out of the box exceeding 110 MPH makes these Jets the Biggest Bang for the Buck!

Both the Sapac T-45 Goshawk, and L-39 Albatros feature High Quality Composite Fuselage, Retract Ready system, Flaps, and so much more.

These 70mm aircraft like no other in its class, Check them out to see what the New Rave in EDF is about.

Esprit Model is conducting a live build thread on RCGroups.com & RCUniverse.com of the Sapac T-45 Composite 70mm & Sapac L-39 Composite 70mm with the Newly Released Hoffman Storm 70mm EDF unit.

The World's First EDF Integrated Outrunner Fan! Over 4.3 lbs of thrust!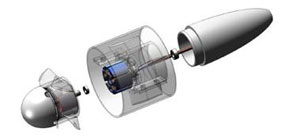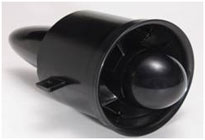 Check out the Sapac with the Hoffman EDF unit Build Threads:
* (RCGroups.com)
* (RCUniverse.com)

HELI NEWS

Check out the fantastic T-Rex 700e frame kit from Heli Chris. This kit transforms the Align T-Rex 700 Nitro into a purpose designed electric heli without the compromises of converting the stock frames. No need to remove the canopy for pack changes with this one. The Heli Chris Frame kit is lighter and stiffer as well.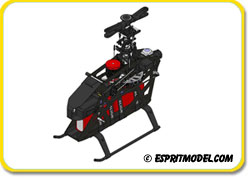 We are now stocking the RJX 600 and 700 sized Flybarless rotor heads and are supporting them with a full inventory of parts.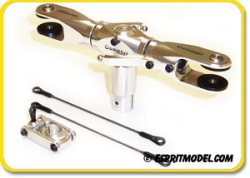 The new T-Rex 450 Pro is here. This is the latest and greatest from Align and is one very cool heli. The first kits available are the super combos w/servos and gyro and we expect the combo kits to be here soon.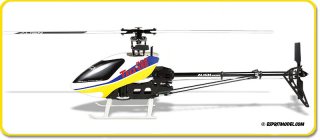 Xera motors are the hottest thing yet to power your e-heli. We are expecting a large shipment by the end of April.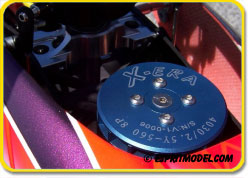 Don't miss out on the opportunity to own JR's unbelievable Vibe 90SG. The Vibe 90SG represents the pinnacle from the minds of JR and Scott Grey.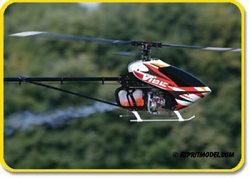 Danny Melnik
Chief Heli Bum


UP-COMING EVENT'S ESPRIT MODEL IS ATTENDING
Joe Nall 2009: May 13th - 17th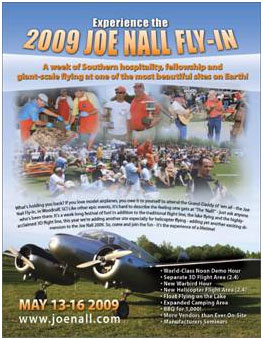 Half-time Demonstration show with the electric "Esprit Model Spark, Electra and Mig-15"
Pilot: Dean Eberly

Check out the Plane: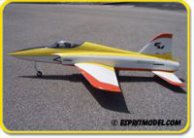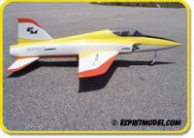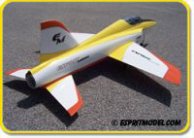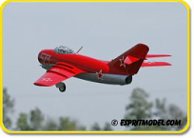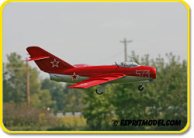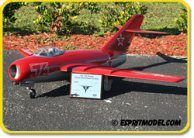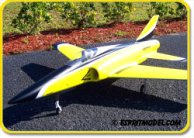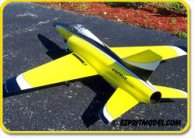 HOT NEW ADDITIONS
| | | | |
| --- | --- | --- | --- |
| Futaba T10C, Rx R6014FS + Free R617 | BVM Air Valve Micro Switch | BVM Hi-Flow Air Valve | Fuel Magnet OMI |
| JR Heli Pack (3) JR DS8717 | Outrage Rx Battery Pack 2500mAh 7.4V | Multi-Function Tester RCE-MT8 (ALIK10402TA) | Sapac Air Retract Kit (T-45/L-39 EDF70) |
| G-Force CNC Clutch Block w/Mount T-Rex 700N | Spektrum AR9300CF 2.4GHz Receiver CF | Spektrum AR6250CF 2.4GHz Receiver CF | SWE Carbon Fiber Main Blades |
| HobbyWing Platinum 120A HV | Hacker A80-8 5000W | Neu 1513G HD F3A Series | Bantam BC6-DC Charger |