Full Line of Scorpion Brushless Motors coming Next Week!!!!
www.scorpionsystem.com

E-JET NEWS
EDF WeMotec Midi and Mini 480 PRO Fans + Spare Parts!!!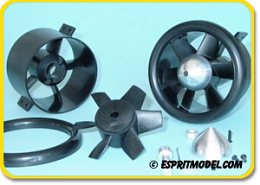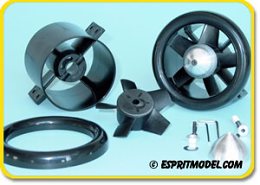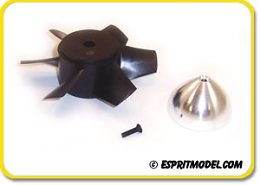 Sukhoi Su-34 Blue/Green EDF65 (ARF/Kit) 360 Degree Trust Vector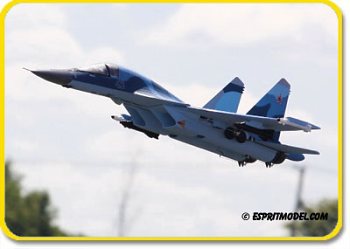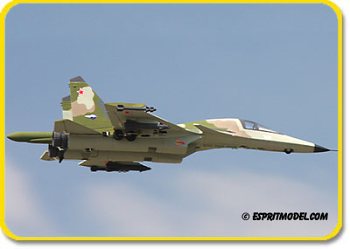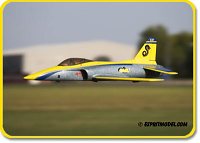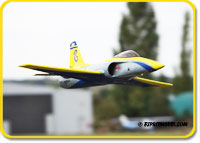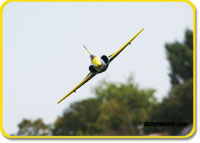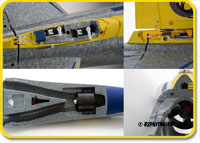 From on the deck high-speed passes to horizon-to-horizon slow rolls, the Habu Jet EDF70 is a true sport jet in every sense. Optimized airframe for both high speed precision and amazing low-speed stability, this model does it all. Habu EDF boasts a remarkably wide flight envelope and with its relatively light wing loading it has very forgiving slow speed handling. When it comes time to throttle back and enter the pattern, the Habu's remarkably wide flight envelope and forgiving slow speed handling will reward anyone used to flying faster sport planes with picture perfect nose-high touch downs and take-offs. Getting this Bind-N-Fly version airborne is about as simple as it gets. Just attach the wing and tail, charge the battery, bind the receiver to your full range DSM2 transmitter and you are flying. This is anything but the same old sport flying experience. If you are an intermediate to experienced pilot looking for high-speed jet thrills, the ParkZone's Habu EDF Jet is just what you are looking for.

The Habu Jet EDF70 is a full-throttle thriller capable of blistering speeds and precise aerobatics. At the heart of this spine-tingling performance is the phenomenal power of E-Flite BL15 3200Kv brushless ducted fan motor mated to an E-Flite Delta-V 15 ducted fan.


AIR NEWS

Super Stearman 120 (ARF)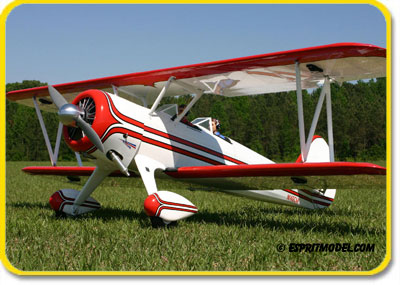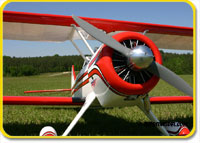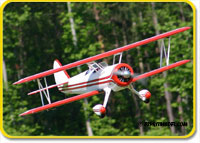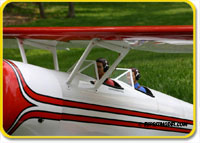 The Super Stearman evolved from the hands and mind of Joe Hughes who wanted something even better than the standard 450hp airshow Stearman, especially for movie work. The first Super Stearman was built up and gradually refined by a host of engineering changes to meet the parameters set by Joe. Once all the bugs were worked out, the decision was made to build a second Super Stearman from the ground up using the information gained from the first aircraft. Beginning with a "new" Stearman airframe, work started on the second aircraft in January of 1977. Many people, too numerous to mention, participated in building of this plane with all its special refinements. Surprisingly, the basic Stearman airframe is close to stock, which says a great deal about the strength of the WWII trainer. The completed Super Stearman was rolled out on May 6, 1977, just four months after work started. The scheme provided on this model, is a scale representation of the original N21R of the prototype Super Stearman. Long considered the classic biplane, the versatile Stearman has assumed many roles, and has never failed to impress. Great Planes IMAA-legal scale model of the Super Stearman is just as impressive, with attention to detail evident throughout and flight characteristics that parallel that of the full-size plane.

Long considered the classic biplane, the versatile Stearman has assumed many roles, and has never failed to impress!


HELI NEWS
Introducing the ALL NEW Radikal G20! This highly anticipated helicopter (the smaller sibling of the Predator gasser) is capable of smooth F3C style flight yet has the power and agility for 3D aerobatics. Designed from the ground up with the latest manufacturing framework, we're proud to offer the latest generation of technologies which has been incorporated to produce a Carbon Fiber framed helicopter being powered by the new Zenoah 20cc gasoline engine. With its high torque and its relatively low speed, the Zenoah offers smooth, vibration free operation. The Radikal G20 is capable of being top started with a 6mm hex style starter extension. With the advent of gas powered helicopters, expected long flight times are here to stay at the expense of merely pennies to fly. The gas powered engine produces virtually no smoke offering endless capabilities for aerial photography/videography as well as scale fuselage applications


HOT NEW ADDITIONS

| | | |
| --- | --- | --- |
| Sirius Electro (ARF) | Pulsar 3.6E (ARF) | Beechcraft Bonanza 15e (ARF) |
| E-Flite Park 180-2200 Motor | E-Flite Park 300-1380 Motor | E-Flite Park 400-740 Motor |
| Align .55H Glow Engine | O.S.Max 91HZ-PS 3D Glow Engine | JR DS8917HV High Voltage Ultra Speed 7.4V Digital Servo |
| Phoenix RC Pro 2.5 RC Simulator | Video On-Screen Display Pro | Canopy Cover Sukhoi 29 S140e |
COMING SOON
| | | |
| --- | --- | --- |
| Kyosho Minium AD Ultimate Bipe | Kyosho Minium AD Extra 330SC | Kyosho Minium AD Su-31 |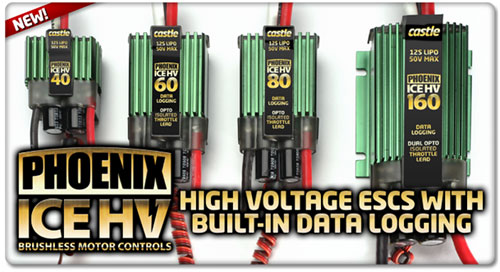 » A-10 Thunderbolt II EDF90 (875.00 Full Composite)
» Dassault Mirage 2000B EDF90 ($750.00 Full Composite)
» DH.100 Vampire EDF90 ($875.00 Full Composite)