Newsletter - AIR: 02/2010 I
For comments and suggestions please email us at support@espritmodel.com.
Twitter:

Sign-Up For Updates and Discounts!


New Spektrum DX8 and DX10t Radios!!!
Spektrum have used the Nurenberg Toy Fair to give an insight into the rest of this year so far as its plans for radio releases. No dates are fixed yet but there will be a new eight channel radio for the summer followed by a ten channel tray radio towards the end of the year. Final specifications aren't set at present for either, development is ongoing but general features, some of them all new to the DX radios, have been released.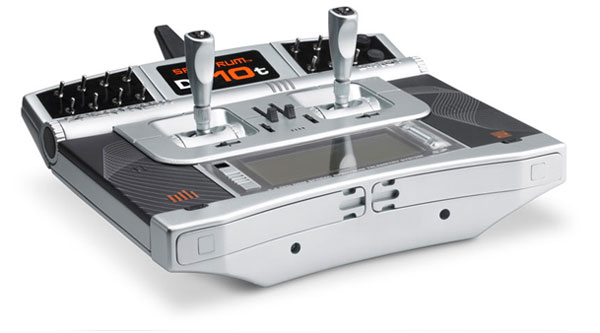 With the DX10t the Spektrum team have created a new radio system that will be a benchmark in this category for function, performance and software. The design and the concept have been developed in Germany with very much ease and efficiency of use for the modeler in mind. The Spektrum DX10t is equipped with very powerful and modern software. The programming is simple and intuitive and all the switches can have specific functions allocated to them. For those teaching, or starting out the radio has a trainer system with single channel hand over and teacher override function incorporated.
o Foldable aerial
o Designed specifically as a tray radio
o Sticks are designed to optimise grip in a tray configuration
o Angle of switch modules adjustable
o Interchangeable modules to adapt the radio to specific applications
o Large backlit display
o Pockets left and right to store DS cards and small tools
o Fully integrated arm system for the radio harness
o Audio and vibration alarm
o Real time telemetry
o SD card interface for unlimited model memory and transfer of data

o Mode 1 to Mode 4
o Four languages; English, German, French and Spanish
o Integrated stick switches
o Software for three model types: acrobat, glider and heli
o Internal model memories
o Stop watches
o Timer
o 2048 step resolution
o Integrated LiPo
o Switch allocation
o Mixers with graphic curve


AIR NEWS
Sukhoi 29 S220 (ARF) (Pre-Order)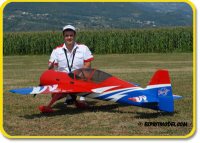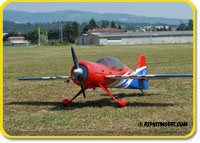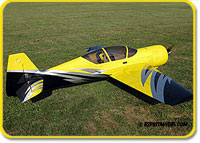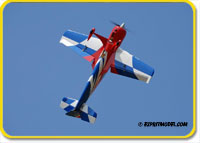 The new Sukhoi 29 S220 was designed by Italian aerobatic pilot, Sebastiano Silvestri and the design is based on of his new Tournament Of Champion's competition airplane. This professional ARF kit is the result of Sebastiano's long research in 3D performance. This combined with an extremely lightweight structure, the all wood airframe, the big control surfaces and the new revolutionary "Landing Gear Lift Generators" give this model an impressive thrust-to-weight ratio and crisp control authority at any airspeed and flight conditions. Each aileron is controlled by two servos. Short, direct linkages make roll control precise, positive, dependable and easy to set up. Large control surfaces and full deflection throws enables to react quickly to 3D control inputs. Knife edge, high alpha, inverted, upright... these and any other extreme maneuvers you can think of are at your command with this exciting aerobat! The beautifully molded fiberglass cowl and wheel pants are expertly painted to match the trim scheme. From every angle this model is a stunner! Distinctively different factory applied trim schemes on the top and bottom make easy to follow the model orientation during aerobatic maneuvers.

You can choose from different versions:

| | | |
| --- | --- | --- |
| Yellow/Black | Red/Blue | White/Blue |
Alsema Sagitta Mini (ARF)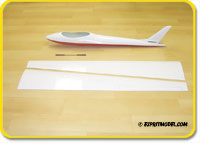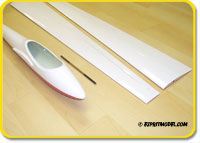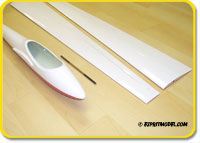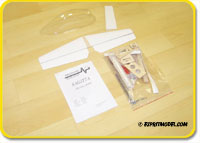 The Sagitta (Arrow) was the first and last single seat standard class design from Holland. Designed by Piet Alsema the Sagitta first flew in 1960, after three years of planning. It has an all-wood fuselage and wooden wings with fabric cover. The Sagitta was the first "Standard Class" glider design to appear from the Netherlands. It was a modern high performance design with features like automatic connecting control surfaces on assembly and a backward sliding canopy that can be fixed open in flight at several positions. Piet Alsema used his three years planning and research before the first prototype flew on the 4th of July 1960. Even today the glider looks slick with its slender all-wood fuselage with raked fin and rudder, long pointed nose and sliding blown canopy which provides excellent all-round visibility.

With its fiberglass fuselage and its fiberglass reinforced, balsa sheeted foam wings the Alsema Sagitta can handle full aerobatic routine. The careful use of composites with competition balsa, creates a good light structure that will hold its shape for a long time.

Minium AD Extra 330SC EPP (ARF)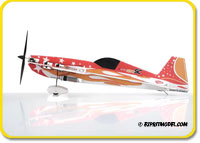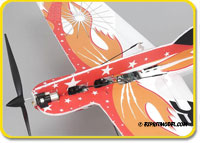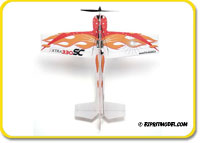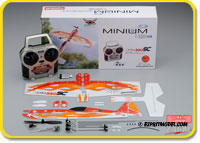 Minium AD Ultimate Bipe EPP (ARF)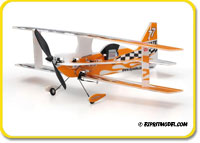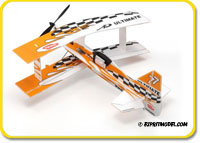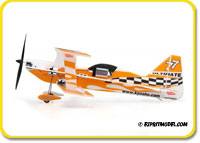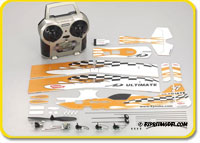 E-JET NEWS
NEW VIDEO: EM eBandit EDF120 with StuMax SM110-45DF and EM5000mAh 12S battery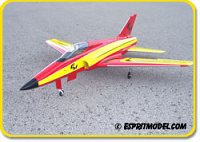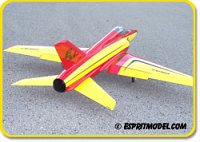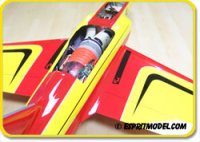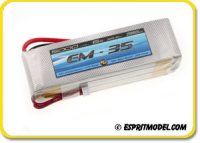 Video:

EM eBandit EDF120 - 122MB

The EM eBandit with EVF propulsion is very impressive. The utter simplicity, quiet operation, model field acceptability, easy transport, and the fact that it flies like sport jets are convincing qualities. We believe that the design point BVM chose provide is an excellent balance between speed and handling capabilities.

Please follow our Electric Ducted Fan (EDF) conversion of EM eHornet EDF120 (ARF Composite). EM eHornet will be using Tam Jet TJ100HP 100mm fan with Neu 1518/1.5Y and EM6400 12S Li-poly battery packs.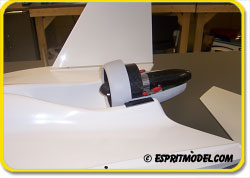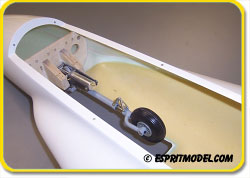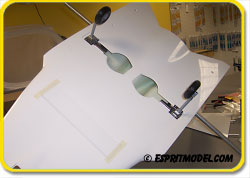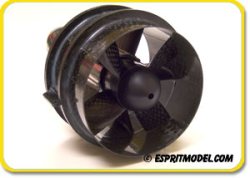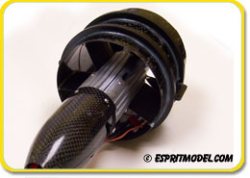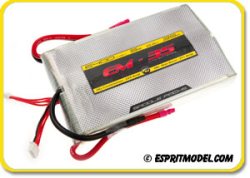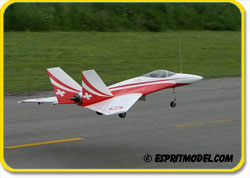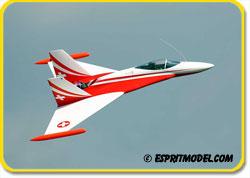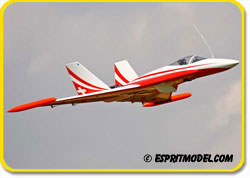 HOT NEW ADDITIONS

BAE Hawk EDF70 (ARF/Combo) SAVE $100.00 when you purchase this model with Delta-V EDF and BL15 Motor (Combo).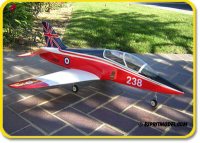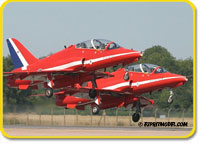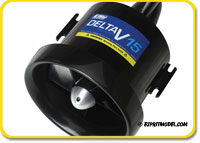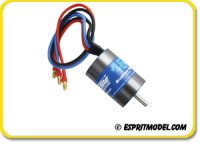 This exciting model was designed around DeltaV 15/70 (70mm) EDF unit and matched E-Flite BL15 EDF brushless motor. Pilots can use a 3-cell battery pack or utilize a 4-cell battery pack for increased vertical performance. The built-in fan mounts make installing the fan easy - just drop in the fan unit and tighten four screws. The removable front hatch also allows easy access to the radio equipment and battery. The entire trim scheme is pre-painted, pre-trimmed, the high quality balsa/ply wings and stabilizers are covered in UltraCote and all the decals have already been applied. The speed range is moderate with large envelop of aerobatic maneuvers. Difficult to stall, the jet will slow to a crawl and still maintain full control. Great to land, the approach is easy to control and smooth landings are easy.


| | | |
| --- | --- | --- |
| JR X9503 2.4GHz Radio | Tx Battery Pack 2600mAh | Multiplex DSM2 2.4GHz Module |
| O.S.Max GT55 Gasoline Engine | CC Field Link Programmer | SwitchGlo On-Board Glow Driver |
| JR DS378HV Digital Servo | JR DS388MG Thin Digital Servo | Metal Gears Set for Futaba S9650 |
| Robart Air Retract Main 550RS | Robart RoboStrut Offset | Robart RoboStrut Straight |
COMING SOON
DX8
The DX8 features 30-model memory (helicopter or airplane), integrated telemetry, SD/MMC card capability and a backlit LCD screen in addition to many other exciting features that are sure to put it at the top of its class.

Setting it apart from competitors, the radio features a unique telemetry warning screen with selectable tone or vibration alerts to keep the pilot well informed during the flight. The top switch locations and rubber grips have been designed with improved ergonomics in mind and the popular roller/selector is conveniently placed on the right side of the radio for easy navigation of the software.

The addition of the SD/MMC provides pilots with virtually unlimited model memory and makes data transfer between radios incredibly easy. The DX8 also features a programmable timer to start with the throttle position. Telemetry now provides aeromodelers with a new sense of security via real-time information from their aircraft.

Overall, this is a giant leap forward for aircraft radios and marks the beginning of new level of safety, convenience, and enjoyment for RC enthusiasts.

o real-time telemetry provides onboard receiver battery voltage (or flight pack) and RF (flight log) information
o antenna fades
o frame losses Flight Log
o hold (failsafe)
o SD/MMC card capability allows data transfer and
software upgrades
o 30 model memory
o larger LCD screen
o electronic E-ring
o includes 8-channel receiver with telemetry capabilities
o throttle activated timer setting
o language selectable
o telemetry warning (audio & vibration)
o integrate RF / data during range check
o mode selectable (mode 1-4)

» DA50 Engine Mount $190.00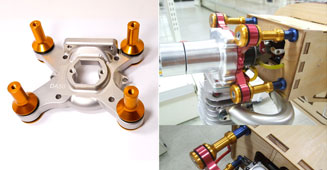 » Fuel Dot with Switch $40.00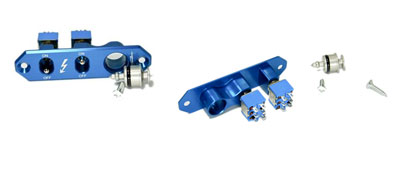 » Transmitter Balancers 2.4GHz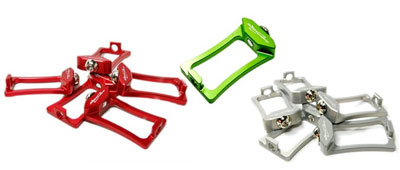 » Servo Trays $105.00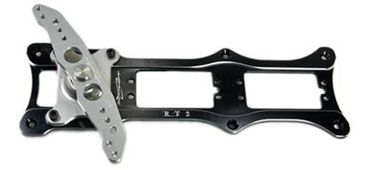 » Servo Trays $85.00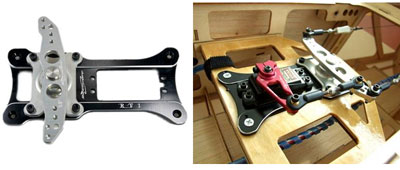 » Transmitter Stands V2 $20.00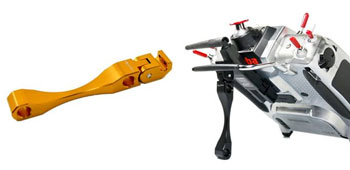 » Transmitter Stands V1 $20.00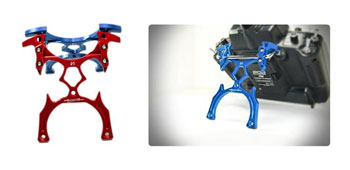 » Servo Arms V3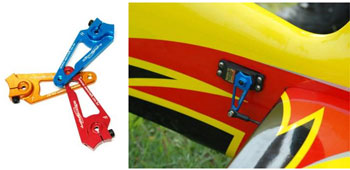 » Soldering Station $24.00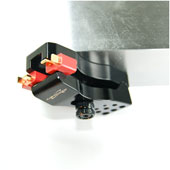 CLOSEOUT SALE
| | | |
| --- | --- | --- |
| Fly Eagle Jet F-15C Eagle | Messerschmitt Bf109E 120 (ARF) | Spitfire Mk XIV 120 (ARF) |
| F-7F Tigercat 150 (ARF) Composite | Hawker Typhoon 150 (ARF) Composite | Futaba 2.4Ghz T14MZH Radio |