Newsletter - AIR/HELI: 07/2010 IV
For comments and suggestions please email us at support@espritmodel.com.


AIR NEWS

Curtiss P-40 Warhawk GP 60 (ARF)
The P-40 fighter/bomber was the last of the famous "Hawk" line produced by Curtiss Aircraft in the 1930s and 1940s, and it shared certain design elements with its predecessors, the Hawk and Sparrowhawk. It was the third-most numerous US fighter of World War II.

P-51D Mustang GP 60 (ARF)
Superior speed, range, armament and maneuverability enabled the P-51D Mustang to rule the skies during World War II. Now you can put yourself in the cockpit of this famous fighter. This model combines legendary Gold Edition quality with the ease of ARF construction. Precise interlocking design with plenty of preassembly ensures a short box-to-flight time of only 18-25 hours.

P-47D Thunderbolt GP 60 (ARF)
The Republic P-47 Thunderbolt, also known as the "Jug" was the biggest, heaviest and most expensive single-engine fighter in history to be powered by a piston engine. It was one of the main United States Army Air Forces (USAAF) fighters of World War II. No German piston-engine plane could out-dive the Thunderbolt. The P-47 was the fastest-diving American aircraft of the war, it could reach speeds of 550 mph (885 km/h).

B-25J Mitchell (ARF)
Originally designed for the Army Air Corps, the B-25 was known worldwide as the most devastatingly effective medium-range bomber of its time. By the end of the WWII, nearly 10,000 B-25s had been manufactured for use as bombers, naval anti-submarine patrols, Air Force reconnaissance, air-to-ground attack or VIP transport platforms. A scratch-built kit with this level of detail would require hundreds of hours of work, but you can have the Top Flite B-25 ARF mission-ready in a fraction of that time.




HELI NEWS
N5 Synergy (Blue/Orange Canopy)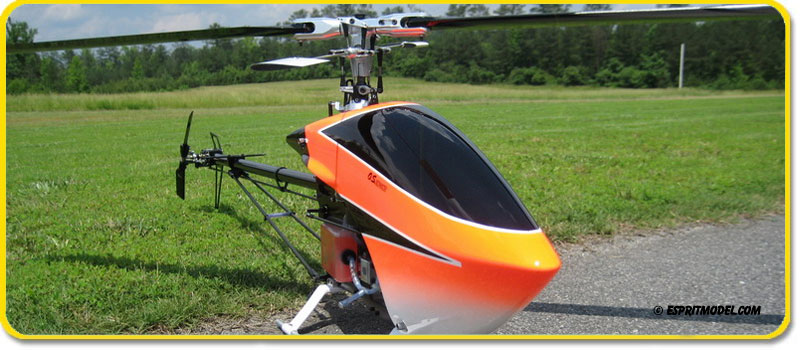 Designed and tested by Matt Botos the Synergy N5 combines proven performance with a fresh appearance package that will be sure to get lots of attention at your field.


Helicopter Upgrades and Tuning Parts





| | | |
| --- | --- | --- |
| KDE Electronics Mount Upgrade | KDE Conversion Kit | KDE 1708H/1Y-42 HP |
| Lynx Tail Pushrod Guide | Lynx Heavy Duty Clutch | Lynx Button Frame Screws |
| Quick UK Valve Adjusters | Quick UK Header Fuel Tanks | Quick UK Wheel Sets |

TRANSMITTER ACCESSORIES
Are you looking for a transmitter tray that really works? This design is the best we have ever seen. Your transmitter simply slides in and is held securely without any fancy or complicated fasteners.

All of your switches are easily accessible and the transmitter's display is still easily viewed. This system works well for both "thumb" pilots and the "finger and thumb" guys.

The luxurious padded leather and nylon neck strap is ultra strong and is the most comfortable that we have ever seen.

Tray Neck Strap SOLD SEPARATELY!!!

JR
DX6i, DX7, JR6102, JR7202, JR9503

Futaba #1
Futaba 8U, 9C

Futaba #2
Futaba 4EX, 6EX, 7C, 8FG
Transmitter Tray Hand Rests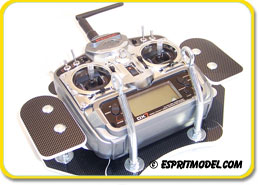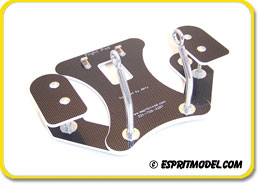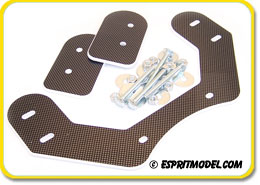 Transmitter Stands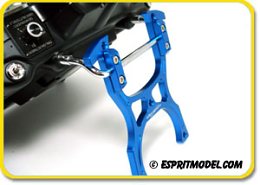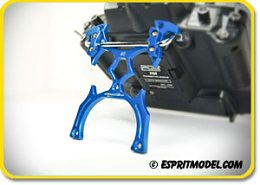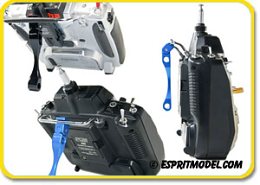 | | | |
| --- | --- | --- |
| Transmitter Sticks | Transmitter Cases | Transmitter Balancers |

Ready to plug, EM Transmitter 2600mAh 3S 11.1V Li-polymer Battery Pack with JST-XH Balancing Connector, Tx Leads with Universal/Futaba and JR/Spektrum Transmitter Connector.


COMING NEXT WEEK

| | |
| --- | --- |
| Sebart Sebach 342 30e (ARF) $260.00 | Sebart WindS F3A 50e (ARF) $340.00 |

---
If you can not see the newsletter click here for HTML

Esprit Model 321.729.4287 has sent this email to you because your account preferences indicate that you want to receive Information about Special Promotions, Offers and Events. Esprit Model 321.729.4287 will NEVER request personal information in any email. (Passwords, Credit Card/Bank Numbers).

To unsubscribe from our database please click here.