Newsletter - AIR/HELI: 04/2011 I
For comments and suggestions please email us at support@espritmodel.com.

Futaba 2.4Ghz T8FGAS/FGHS Super, Rx R6208SB High Voltage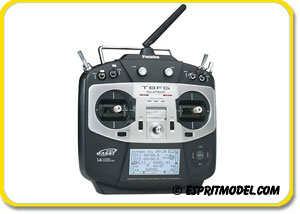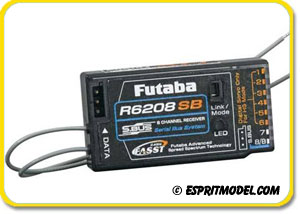 When you improve upon all of the best that Futaba 9C technology has to offer, you have the new T8FG-one serious system for discerning R/C pilots. From the state-of-the-art receiver to the capacity to store memory, the T8FG has the features and functions to position itself far above the competition. And because it's from Futaba, you can fly with confidence, knowing that the industry's finest research and development is behind you.

It's here...and it's everything modelers want in a full-range 2.4GHz system! Futaba has been using Spread Spectrum technology for nearly 15 years in industrial R/C applications, so they have the dedicated engineering staff with 2.4GHz expertise. Unlike other manufacturers who started offering 2.4GHz for hobby R/C models using off-the-shelf IC chips, Futaba invested in extra research and development - resulting in a system that uses a custom IC chip that's ideally suited for the unique demands of R/C modeling. When you discover all the advantages of Futaba's 2.4GHz FASST system, you'll see that it was worth the wait!

Original, Store Demo Long Stick Mk.II 30e Receiver/ESC Ready ($395.00)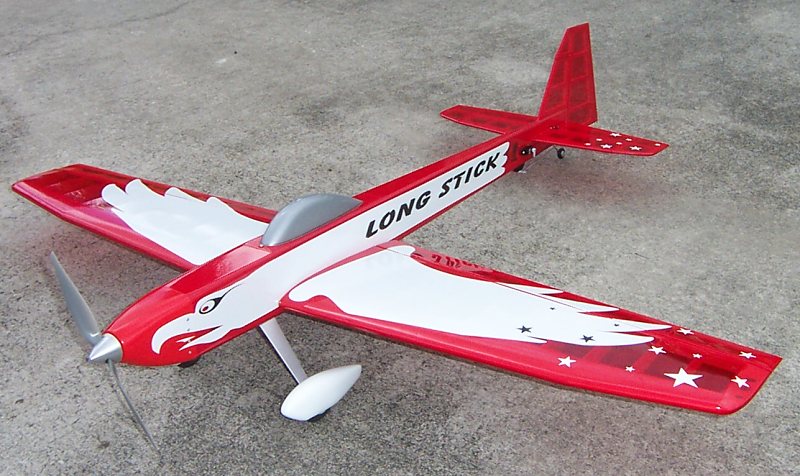 Coming Next Week!!!!!
» Proxima II 2.8E (ARF) $295.00
» Maxx F5J/ALES 2E (ARF) $260.00
» Kadet Sport 2E (ARF) $245.00
---
If you can not see the newsletter click here for HTML

Esprit Model 321.729.4287 has sent this email to you because your account preferences indicate that you want to receive Information about Special Promotions, Offers and Events. Esprit Model 321.729.4287 will NEVER request personal information in any email. (Passwords, Credit Card/Bank Numbers).

To unsubscribe from our database please click here.