Newsletter - AIR/HELI: 04/2011 II
For comments and suggestions please email us at support@espritmodel.com.

3D/Pattern Airplanes from 3D Hobby Shop
Arriving Next Week!
3DH/42 AJ Slick 30e Red
3DH/48 Velox VR1 40e Red, Black
3DH/47 Extra 300SHP 40e Red, Blue
3DH/51 AJ Slick 40e Orange, Red
3DH/59 AJ Slick 50e Orange, Red

3DH/57 Extra 330SC 50e Red, Yellow
3DH/62 Osiris F3A 50e Red, Blue
3DH/65 Vyper 60e Yellow, Red
3DH/71 AJ Slick 90e Orange, Red
3DH/72 Extra 330SC 90e Red, Yellow

3DH/65 Vyper 60e Yellow, Red (ARF) $390.00

Wingspan:
65" (1650mm)
Length:
67" (1700mm)
Weight:
7.5-8.5 lbs. (3400-3860g)
Channels:
4,5
Good: Scorpion S 4025-12, 15x10
Better: Hacker A50 16S, 16x10
EM3700 6S
57mm/2 1/4" spinner

The 65" Vyper, developed by Scott Stoops, is all about performance. Melding an F3a style fuselage for extreme precision with oversize 3D controls surfaces and super-low wing loading makes for extreme flight performance for all types of maneuvers.

The 65" Vyper is capable of very precise pattern performance and, without any changes except a flip of the rates switch, the best 3D performance. Included are wing bags, one-piece carbon landing gear, aluminum axles, one piece extended canopy hatch, pre-assembled motor box, removable wings on a large-diameter carbon fiber spar tube, ball-link hardware, carbon-reinforced elevator pushrod, fiberglass-reinforced landing gear mount, genuine ultracote covering, hatch latch, and more.


3DH/48 Velox VR1 40e Red, Black (ARF) $180.00

Wingspan:
48" (1220mm)
Length:
45" (1140mm)
Weight:
2.5-3.25 lbs. (1135-1475g)
Channels:
4,5
Good: Scorpion SII 3020-890, 14x7
Better: Hacker A30 10XL, 15x8
EM2600 3S
50mm/2" spinner

This 48" VR-1 (inspired by the full-scale Velox Revolution 1), developed by Scott Stoops, brings all the wild tumbling performance of the 47" Velox now combined with exceptionally sure-footed high-speed manners and perfect 3D.

Light KE coupling, no wing rock, excellent pitch authority, great all-around flight performance....all in a durable lightweight package. The VR-1 is really, really easy to assemble, too. The wings are easily removable, and ride on a strong carbon-tube wing spar. The landing gear is one-piece, molded carbon-fiber and mounts to a strong, Carbon-reinforced carbon plate. The motor box is pre-assembled and pre-drilled and nutted for many popular 28-30mm outrunners. The tail feathers are fully-airfoiled for highest performance. The VR-1 includes ball-link/phenolic control hardware, and is covered in genuine Oracover (Ultracote) covering.


3DH/72 Extra 330SC 90 Yellow, Red (ARF) $400.00

Wingspan:
72" (1830mm)
Length:
69" (1750mm)
Weight:
9.5-10.5 lbs. (4315-4765g)
Channels:
4,5
Good: Hacker A50 14L, 16x10
Better: Hacker A50 16L, 18x12
Engine: 28-36cc
EM3700 8S
75mm/3" spinner

The 72" Extra, developed by Scott Stoops, is a model of the latest, greatest world-championship class full-scale Extra. It delivers that same performance in the very convenient 25% size. This design is extremely precise, featuring a long tail for very smooth aerobatic performance.

The SC is tuned for extremely low knife-edge coupling, making knife-edge maneuvers easy and fun, even the last quarter of a knife-edge loop. The 72" Extra easily accepts electric power or 28-36CC gas power. A canister tunnel is included along with mounts for a 30CC-sized canister, a 30CC-sized carbon tuned pipe will also fit in the fuselage. For electric power, 6S 5000mah or 8S 4000mah is recommended for 1800-2200W total.


3DH/51-59-71 AJ Slick 40e/50e/90e Orange (ARF) $230.00-$390.00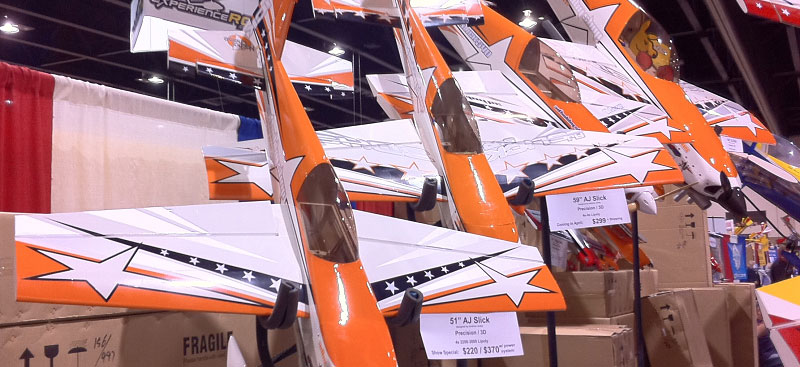 Wilco F5B Hotliner (ARF)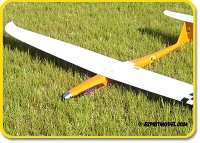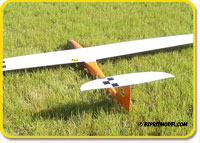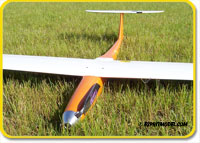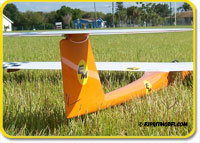 The carbon fiber reinforced Wilco F5B is a new generation, compact, precision composite, hollow molded electric "Hotliner". With its lightweight construction, exceptional strength and attractive price, this model is an excellent value!

It comes virtually completely prefabricated from the factory and ready to fly. Just install your power system and radio gear. This model is also an excellent entry level platform for F5B category. The hollow molded, carbon fiber reinforced wing has a little bit of dihedral with a beautiful elliptically tapered leading edge and pre-hinged ailerons. The gel-coated fiberglass fuselage has been reinforced with Carbon Fiber and comes with hatch for direct linkage elevator servo configuration.



Thunder Power 65C Li-Poly Battery Packs
| | | | |
| --- | --- | --- | --- |
| Thunder Power 850mAh | Thunder Power 2250mAh | Thunder Power 2700mAh | Thunder Power 3300mAh |
| | | |
| --- | --- | --- |
| Thunder Power 3850mAh | Thunder Power 4400mAh | Thunder Power 6600mAh |

---
If you can not see the newsletter click here for HTML

Esprit Model 321.729.4287 has sent this email to you because your account preferences indicate that you want to receive Information about Special Promotions, Offers and Events. Esprit Model 321.729.4287 will NEVER request personal information in any email. (Passwords, Credit Card/Bank Numbers).

To unsubscribe from our database please click here.