Newsletter - AIR/HELI: 05/2011 I
For comments and suggestions please email us at support@espritmodel.com.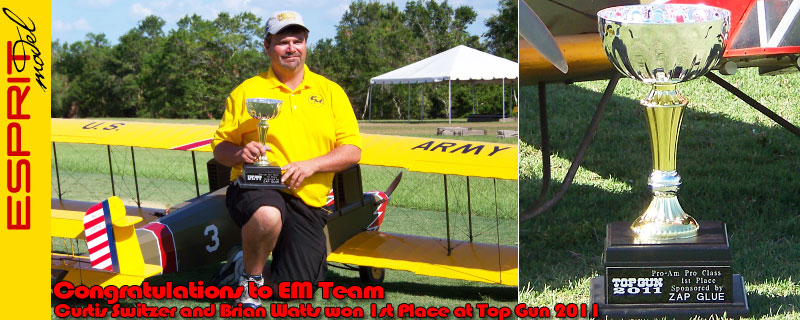 3DH/65 Vyper 60e (ARF) + Neo 60-410 Motor $69.00 + EM4500 6S $130.00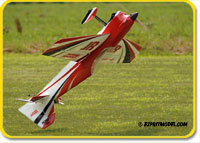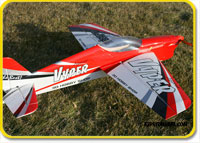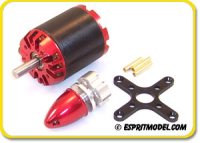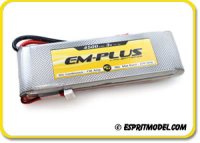 3DH/62 Osiris F3A 50e (ARF) + Neo 46-580 Motor $59.00 + EM3700 5S $95.00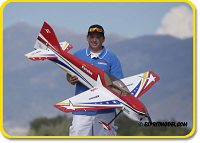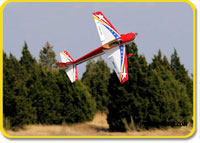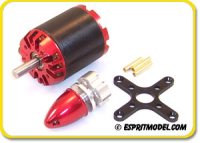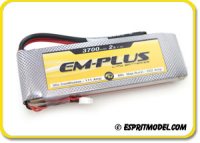 3DH/48 Velox VR1 40e (ARF) + Neo 15-790 Motor $39.00 + EM3300 3S $53.00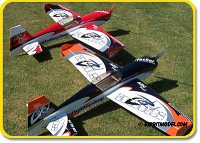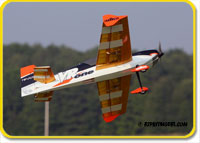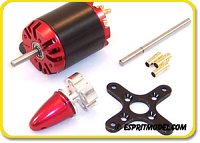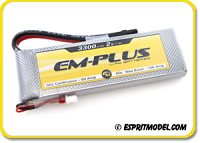 The VR-1 is capable of precise pattern flying, or hardcore 3D. It is easy to harrier and hover, and locks in when flying fast. The tumbles are unreal - think pure violence. Do the right thing, bring one home today.

The Velox VR-1 (inspired by the full-scale Velox Revolution 1), developed by Scott Stoops, brings all the wild tumbling performance of the full-size Velox combined with exceptionally sure-footed high-speed manners and perfect 3D. Light KE coupling, no wing rock, excellent pitch authority, great all-around flight performance.... all in a durable lightweight package. The VR-1 is very easy to assemble. The wings are easily removable, and ride on a strong carbon-tube wing spar. The landing gear is one-piece, molded carbon-fiber and mounts to a strong, carbon-reinforced carbon plate.



Just Arrived
Poly Pulsar 2E (ARF)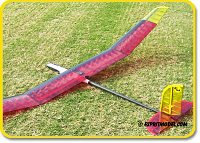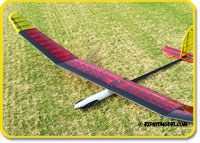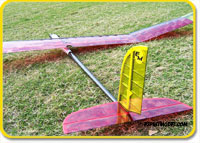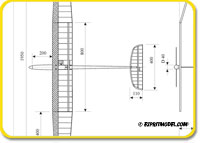 Pulsar 3.6E RES (ARF)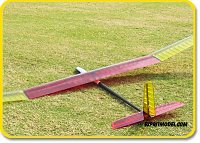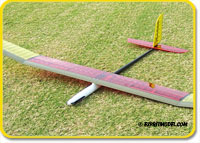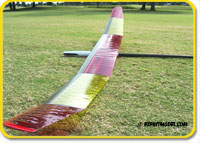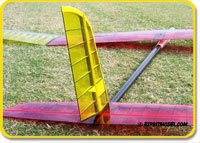 Virtually perfect, very well made and extremely clean.

The Pulsar 3.6E RES is the latest and largest addition to the ever-growing Pulsar family of hand-made electric sailplanes. Built at our request, this model is a larger evolution of the mid sized 2.5m Pulsar. The Pulsar 3.6 models use the AG25 airfoil designed by Dr. Mark Drela specifically for 3m and larger thermal duration planes. Just like its smaller cousins, the entire model is constructed using free-flight techniques. The wing is a balsa built-up Carbon Fiber and Kevlar D-box design that utilizes carbon fiber faced balsa ribs and carbon fiber trailing edge.



Macchi M.33 Flying Boat 50 (ARF)
Glow and Electric Versions IN STOCK!!!!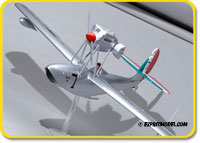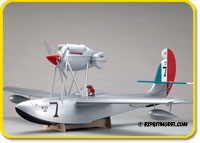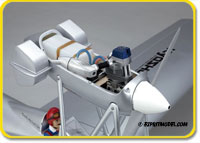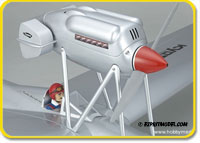 EM PROJECTS


Electric conversion of scale 3140mm sailplane. We will be using Hacke C50 10XL w/6.7:1 gearbox motor, Castle Creation ICE 80HV Speed controller, Aeronaut 18x11 folding propeller and EM3700 8S battery packs. Stay tuned for Video Updated.

With its fiberglass fuselage and its carbon fiber reinforced, obecchi sheeted foam wings the Swift S-1 can handle full aerobatic routine. The careful use of composites with competition balsa, creates a good light structure that will hold its shape for a long time.


EM-Plus 4500mAh Li-Poly Battery Packs, from 900mAh to 4500mAh
Lipo Charging Safety Bag Small and Large (Esprit Model)
The Lipo Charging and Storage Safe Bag is made from Kevlar with an aluminum coating, the same material as fire fighting clothes. Dimensions 9" x 11 7/8" (230mm x 300mm), big enough to fit medium/large size Li-polymer battery packs.
Combination of Kevlar and Aluminum provides superior fireproof protection.

---
If you can not see the newsletter click here for HTML

Esprit Model 321.729.4287 has sent this email to you because your account preferences indicate that you want to receive Information about Special Promotions, Offers and Events. Esprit Model 321.729.4287 will NEVER request personal information in any email. (Passwords, Credit Card/Bank Numbers).

To unsubscribe from our database please click here.