Newsletter - AIR/HELI: 06/2011 II
For comments and suggestions please email us at support@espritmodel.com.

Thank You to all our Customers, for all the Support!!!
Get a Gift Certificate with your purchase!!!
(Expires: Anytime we fell like, Act now!!!)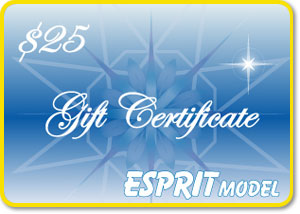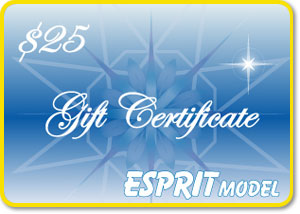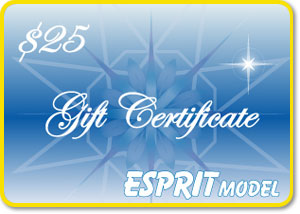 We would like to introduce our new upcoming
Home Page 2.0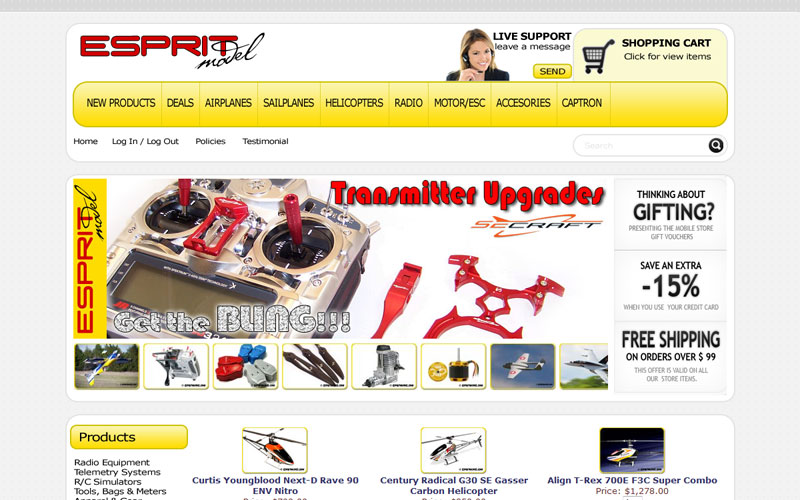 Waco YMF-5D 120 (ARF)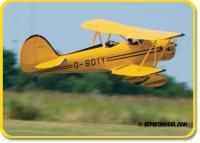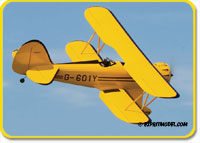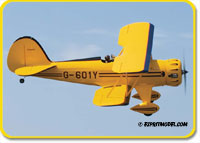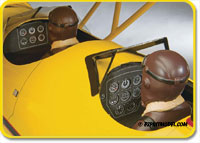 Long considered the classic biplane, the versatile Waco YMF-5D has assumed many never failed to roles, and has impress!

Some aircraft designs are timeless. First introduced in 1934, its look proved so popular that it was re-introduced in 1986, over fifty years later. The number of sleek, fast aircraft boomed during the Golden Age of Aviation, but none could compare with the Waco. Today, the Waco YMF-5D offers the same timeless good looks and the benefits of modern technology. The Waco offered more than good looks. It was used as a 3-seat trainer as well as a mail carrier.

Christen Eagle II 46 (ARF)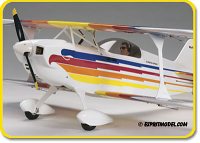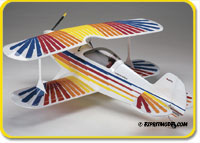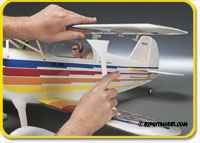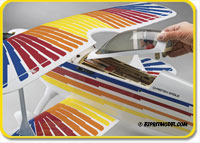 Like the hot rod, the Christen Eagle is an all-American creation. Self-made millionaire Frank Christensen designed it as an unlimited-class aerobat that pilots could build at home. It was an immediate hit with pilots and air show crowds.

The Christen Eagle II, which later became the Aviat Eagle II in the mid 1990s, is an aerobatic sporting biplane aircraft that has been produced in the United States since the late 1970s. The Eagle II is a small aircraft of conventional configuration with single-bay, equal-span staggered biplane wings braced with an I-strut. The pilot and a single passenger sit in tandem underneath a large bubble canopy.

Cirrus SR22 Turbo 30e (ARF)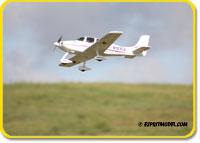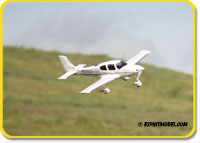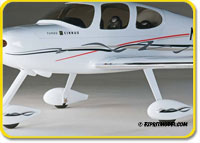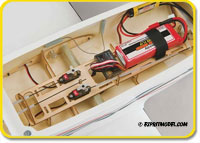 Manufacturer describes the full-size Cirrus SR22 Turbo as "an elite lifestyle". This officially licensed model reflects that superior workmanship in such fine details as the molded vertical fin, plastic winglets, and scale trim scheme reproduced with included, easy-to-apply decals.

The Cirrus SR22 is a single-engine, four-seat, composite aircraft, built by Cirrus Aircraft starting in 2001. It is a more powerful version of the Cirrus SR20, with a larger wing, higher fuel capacity, and a 310 horsepower (231kW) engine. It is extremely popular among purchasers of new aircraft and has been the world's best-selling single-engine, four-seat aircraft for several years.


Spektrum Telemetry Sti Interface Module
| | | |
| --- | --- | --- |
| Hitec Tester/Programmer HFP-25 | Mount Multiplex FunCub | 4-Point Harness Single |
| Voltz Balancer/Discharger | Kontronik Gearboxes | Voltz 2600mAh 6S 65C |
Pylon Racer and Sailplane Power Packages
Power Package Sailplane 1.5-2m (3S, 200W)



| Power Package | Sailplane 200W |
| --- | --- |
| Power (W) | 150-200W |
| Applications | Electric Sailplane 1.5-2m (60"-80") |
| Brushless Motor | Neo 450-880 |
| Brushless ESC | Castle Creation Thunderbird 18 |
| Battery Pack | EM-Plus 2200 3S |
| Propeller | Aeronaut Folding 12x6.5 |
| Spinner | BB Folding Spinner 40/4/8mm |

Power Package Pylon Racer (3S, 300W)



| Power Package | Pylon Racer 300W |
| --- | --- |
| Power (W) | 250-300W |
| Applications | Pylon Racer |
| Brushless Motor | HB2815-3000 |
| Brushless ESC | Castle Creation Thunderbird 18 |
| Battery Pack | EM-Plus 1800 3S |
| Propeller | APC-E 5x5 |
| Spinner | MP Jet 30/3.2mm |

3DH/48 Super Vyper 40e Yellow, Red (ARF) $190.00

New, Upcoming for 2011 Season!!!!!



---
If you can not see the newsletter click here for HTML

Esprit Model 321.729.4287 has sent this email to you because your account preferences indicate that you want to receive Information about Special Promotions, Offers and Events. Esprit Model 321.729.4287 will NEVER request personal information in any email. (Passwords, Credit Card/Bank Numbers).

To unsubscribe from our database please click here.