Newsletter - AIR/HELI: 06/2011 III
For comments and suggestions please email us at support@espritmodel.com.
4th of July Celebration Sale 2011
Get 5% OFF any In Stock Items!!!
Next 48 hours ONLY
Discount Code: 4JULY5OFF
(Expires July 4, 2011 at 12:00AM EST US)


**Special, Limited Time Only**
Century Radical G30 Gasser G10 Helicopter Combo
(Helicopter Kit + Zenoah 231 Heli Engine)
+ FREE Domestic Ground Shipping!!!!
(Only $650.00)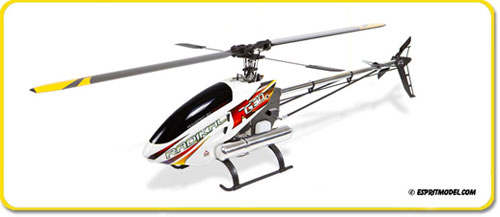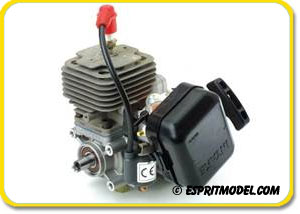 The Radikal G30 is the new standard for gasoline powered helicopters!

Introducing the ALL NEW Radikal G30! This highly anticipated helicopter (The larger sibling of the highly successful Radikal G20 gasser) is capable of smooth F3C style flight yet has the agility and can handle the power for 3D aerobatics. Designed from the ground up to be the ultimate gasoline helicopter, the G30 is the latest generation of gasser born of Radikal design thinking and the latest manufacturing technologies. The newly designed drivetrain gives unparalleled power transfer. This allows you to get amazing performance even with a 23cc engine. Finally, a gasser that has it all: great flight times, amazing power transfer and low weight.


Elipsoid Evo 2.8E (ARF)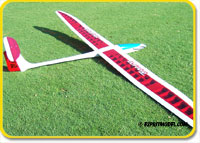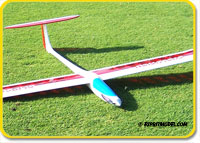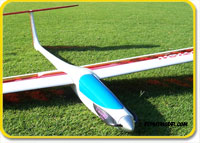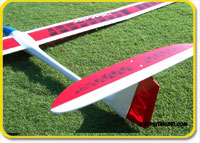 One of the most impressive European made sailplanes that we have ever seen, the Elipsoid Evolution (Evo) flies as good as it looks. Gentle, smooth, and very long flights are the standards for this beauty. The careful use of composites with competition balsa, creates a good light structure that will hold its shape for a long time. The synergy of low weight and strong structure is very unusual in a production sailplane and can only be achieved with careful attention to design and construction.

Champion 2.8E (ARF)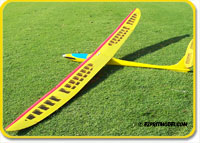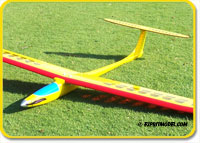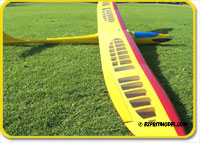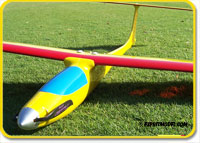 The Champion with its beautiful T-tail and elliptical wing shape is simply breath-taking to watch as it thermals almost out of sight at your favorite field. Its 2.75m wingspan is large enough to be an outstanding performer while still being small enough to transport easily when disassembled. The gel-coated fiberglass fuselage is light and strong. The Champion's unique balsa built-up wing appearance is created using CNC technology construction in combination with CNC cut wing sheeting. The result is a great looking wing that is even strong enough for mild aerobatics

Pulsar 3.6E RES (ARF)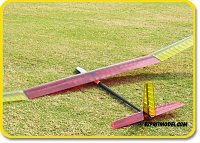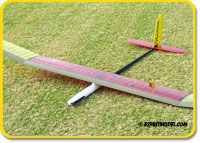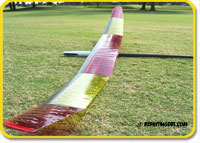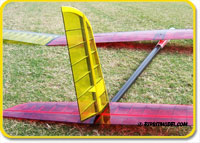 Virtually perfect, very well made and extremely clean.

The Pulsar 3.6E RES is the latest and largest addition to the ever-growing Pulsar family of hand-made electric sailplanes. Built at our request, this model is a larger evolution of the mid sized 2.5m Pulsar. The Pulsar 3.6 models use the AG25 airfoil designed by Dr. Mark Drela specifically for 3m and larger thermal duration planes. Just like its smaller cousins, the entire model is constructed using free-flight techniques. The wing is a balsa built-up Carbon Fiber and Kevlar D-box design that utilizes carbon fiber faced balsa ribs and carbon fiber trailing edge.



Dremel 8200 12V Lithium-Ion Cordless Rotary Tool Kit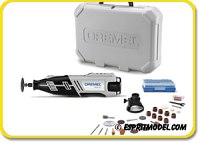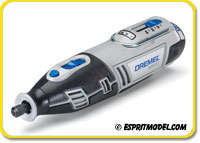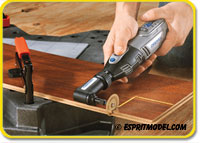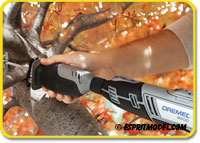 The increased strength of its motor facilitates maximum performance at all speed levels. The ability to use all existing Dremel accessories and attachments let the Dremel 8200 complete the widest range of projects. A slim ergonomic body provides a 360-degree rip zone for control in any position. Powered by 12V Lithium-ion battery technology, the Dremel 8200 has a speed of cut that is 2x times faster than the leading cordless rotary tool.

The Dremel 8200 variable-speed cordless rotary tool offers the highest performance and versatility of all Dremel cordless rotary tools.

Dremel Trio Multipurpose Tool Kit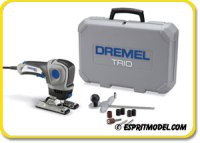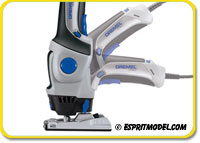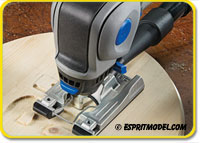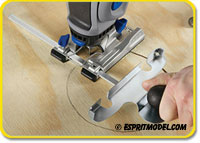 The tool's unique, 360-degree cutting technology and plunge-cut ability allows users to make quick and controlled cuts, while its unique, 90-degree pivoting handle facilitates added control, comfort and accuracy. The pivoting handle on the Dremel Trio can be positioned straight-up or at a 90-degree angle for superior tool control and maximum comfort.

360-degree cutting technology allows you to make cuts in any direction while keeping the tool in the same orientation. Or, you can follow the cut line like a regular saw.

Dremel 6300 Multi-Max Oscillating Tool Kit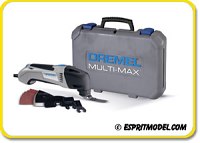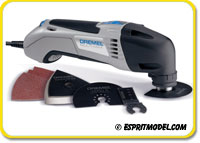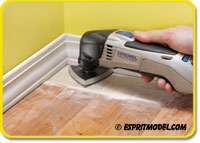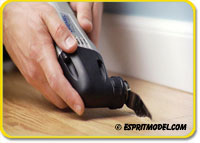 The Dremel Multi-Max Oscillating Tool offers do-it-yourselfers and pros a versatile and effective multitasking tool. With fast side-to-side motion, the Multi-Max can take on a variety of projects that involve repair, remodeling, or restoration.




Castle Creation Overstock SALE!!!
| | | |
| --- | --- | --- |
| Castle ICE 200SB ESC Only $255.00 | Castle ICE 40HV ESC Only $89.00 | Castle ICE 60HV ESC Only $99.00e |

---
If you can not see the newsletter click here for HTML

Esprit Model 321.729.4287 has sent this email to you because your account preferences indicate that you want to receive Information about Special Promotions, Offers and Events. Esprit Model 321.729.4287 will NEVER request personal information in any email. (Passwords, Credit Card/Bank Numbers).

To unsubscribe from our database please click here.