Newsletter - AIR/HELI: 07/2011 II
For comments and suggestions please email us at support@espritmodel.com.

Align T-Rex 700e V2 3GSX Super Combo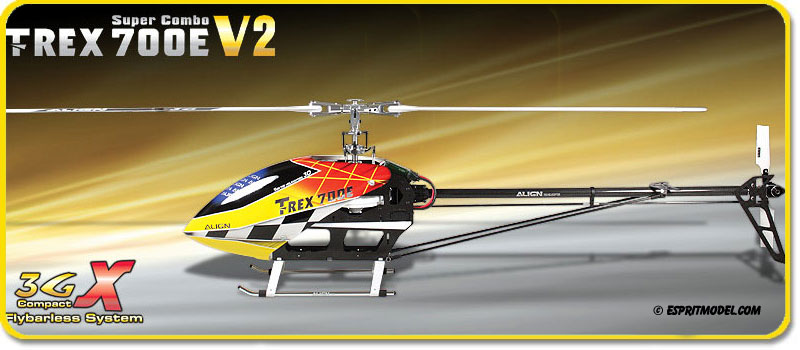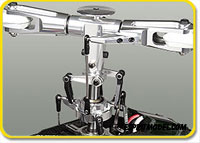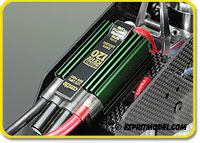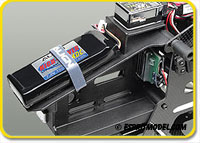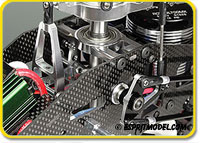 The T-Rex 700E 3GX Super Combo provides proven performance with an electric drive system. You will be the envy of all at your flying field.

Special Features:

Based on the 3G FL760 manual setup process, the 3GX can be setup in a few minutes through a simple process.
Supports Bluetooth connectivity.
A library of pre-configured 3GX settings specifically available for T-Rex series of helicopters.
3GX utilizes 16 bit processor which is 4 times faster than previous generation, along with a completely re-written firmware.
Innovative sliding battery tray rails imbedded into the 3K side frames, with patented spring loaded latching mechanism, allowing for quick battery access as well as battery protection
New lateral adjustable metal left/right control bellcrank arms and elevator control arms, enabling the most ideal endpoint travel adjustment for 3G flybarless as well as flybar system, while increasing servo resolution for improved control precision

New! Align T-Rex 600e Pro Parts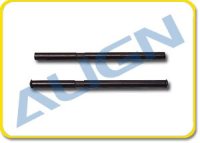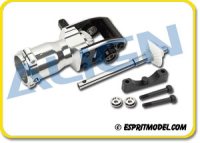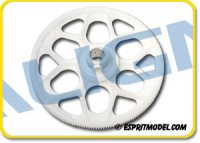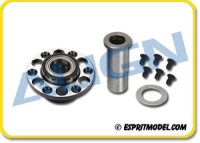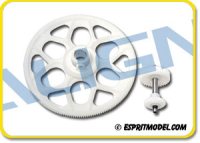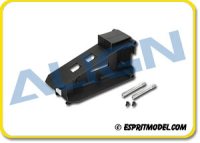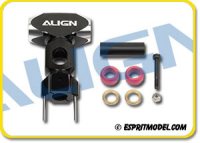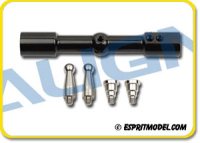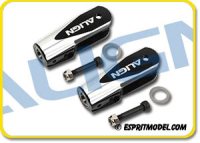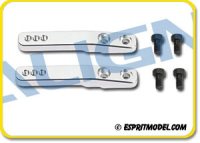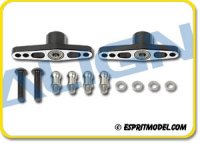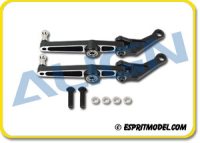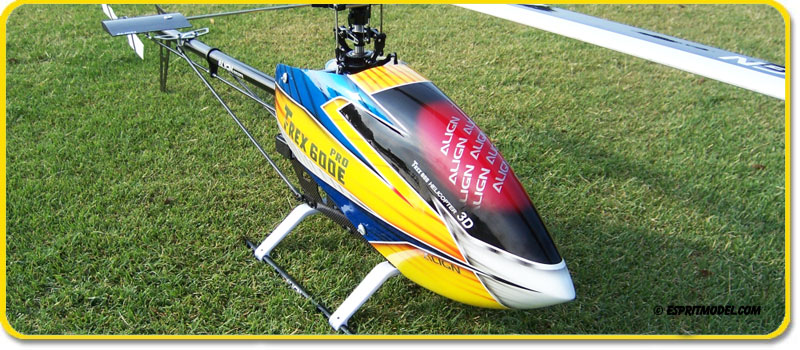 Align T-Rex 600 Nitro Pro LE 3G Flybarless
Clearance Must Go $700.00 (was $945.00)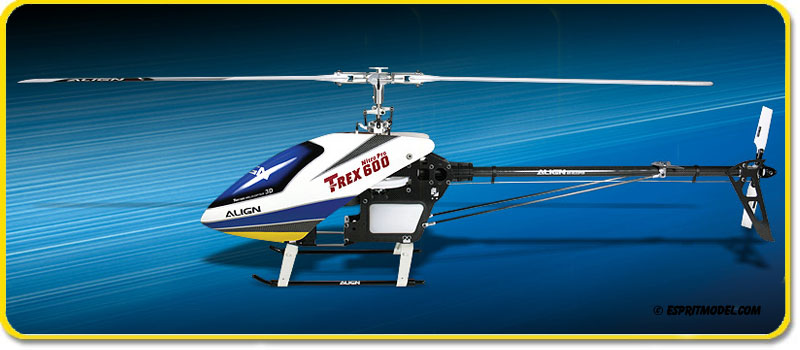 The T-Rex 600 Nitro Limited Edition combines proven performance with a fresh appearance package that will make you the envy of all at your flying field. Also included in addition to the standard 600 Pro are: upgraded metal tail blade holders, a full set of DS610 cyclic servos, the GP750/DS420 Head lock gyro/servo combo and a pair of T-Rex 600D main blades


Align T-Rex 250
Clearance Must Go $156.00 (was $229.00)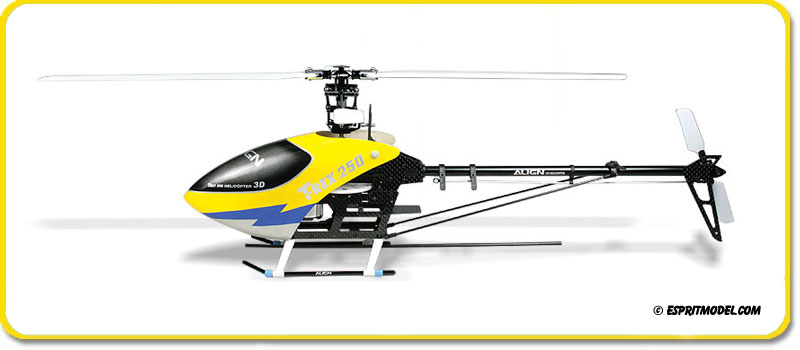 Align's fantastic T-Rex 250 is here! Small but powerful, the NEW T-Rex 250 redefines what is capable with a micro sized helicopter. The T-Rex 250 gives pilots enormous control in both precision flying as well as 3D maneuverability. Available as a Kit, Combo, and Super Combo, never before has so much fun been packaged so small!


New Century Canopies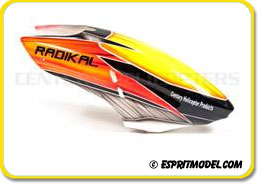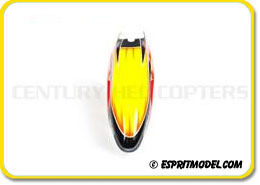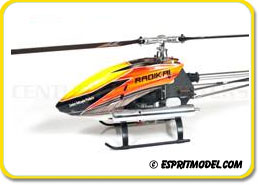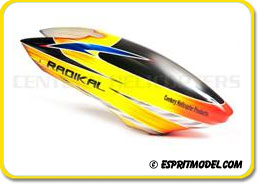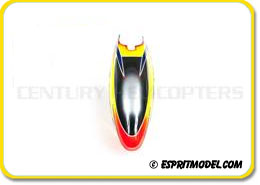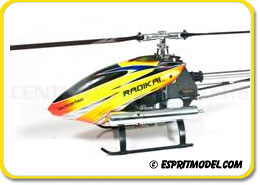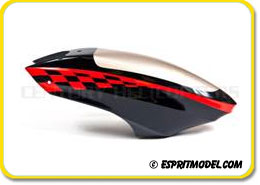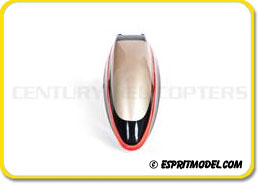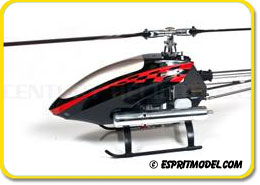 Just Arrived
| | | | |
| --- | --- | --- | --- |
| RC Logger | Control Horns F3A | Fuel Cap Dual (Black) | Fuel Cap Dual V2 (Silver) |
| Futaba BLS157HV 7.4V | Futaba S3151HV 7.4V | Graupner Propellers | Fuel Cap V2 (Blue) |
| Battery Tray | F4U-1D Corsair 50 | Cirrus SR22 Turbo 30e | Schleicher Ka8-b 3S/E |
Robart Scale Main Gear (Piper Cub)

(Wheels Not Included).

Use with scale piper cub wheels made by Dubro. This is a great way to add and improve scale characteristics of your airplane.


Castle Creation Overstock SALE!!!
| | | |
| --- | --- | --- |
| Castle ICE 200SB ESC Only $255.00 | Castle ICE 40HV ESC Only $89.00 | Castle ICE 60HV ESC Only $99.00e |

---
If you can not see the newsletter click here for HTML

Esprit Model 321.729.4287 has sent this email to you because your account preferences indicate that you want to receive Information about Special Promotions, Offers and Events. Esprit Model 321.729.4287 will NEVER request personal information in any email. (Passwords, Credit Card/Bank Numbers).

To unsubscribe from our database please click here.