Newsletter - AIR/HELI: 01/2012 I
For comments and suggestions please email us at support@espritmodel.com.

The ACE RC G-T5 is a high performance 3-axis gyro, which brings you the most stable and instant flybarless flight experience. To maximize the compatibility, the G-T5 is also applicable to many different receivers such as conventional PPM, Spektrum and Futaba S-bus receivers!
Just Arrived!!!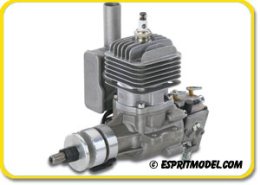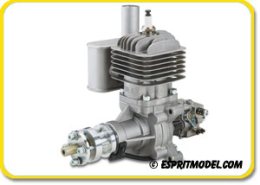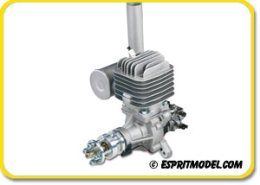 Compare the performance of DLE engines to other leading brands, and they are as good as anything out there. But compare them on price and value, and DLE is the clear winner. DLE Engines are priced well below (hundreds less than) comparable engines with electronic ignition, yet include a muffler and other items that are added costs on other engines.

Glow power is not the only option anymore. The DLE-20/30/55 not only fills the displacement gap, but includes a beam mount to make the glow-to-gas upgrade drop-in fast and easy. A rear pumped carburetor simplifies installation and adjustment. A generous package of "extras" and electronic ignition for starting ease and top performance make the DLE Engines an attractive alternative to glow power and a solid buy for value and performance.

DLE engines also offer the protection of a full, 2-year limited warranty and access to replacement parts and professional repair staff at the factory-authorized service center.


Special Announcement!!!
Great New Prices for all Jeti Brushless ESCs!!!
Same Quality for 10-20% Less!!!
Spin Pro 66 ($125)


Spin Pro 77 Opto ($195)


Spin Pro 300 Opto ($560)


Jeti ECO 25 ESC ($36)


Jeti SPIN controllers will give you unprecedented control of the programming for your brushless motors.
Any SPIN controller can be used either in airplanes, sailplanes, fix pitch or 3D helicopters (constant RPM).


Advance 40 Pro ($75)


Advance 70 Pro SB ($115)


Advance 90 Pro Opto ($220)


Programming Card ($8)


Jeti makes one of the easiest to use brushless motor controllers with the most features. It is very easy for you to set up the different functions. The controllers automatically detect the number and type of batteries to set the low voltage motor cutoff point even for Lithium batteries.

Hotliners!!!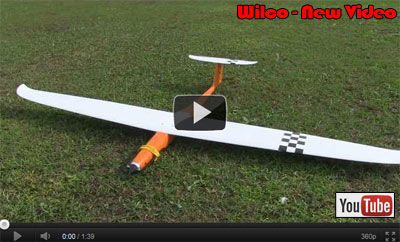 Helicopters!!!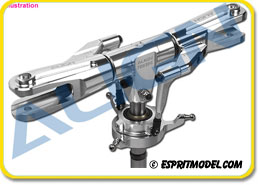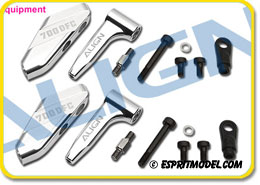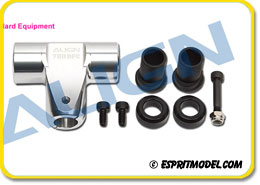 Upgrading to the 700DFC rotor head assembly is extremely easy; just replace the head block included in the 700DFC kit, replace the blade grip pitch lever with the new 700DFC lever, connect the 700DFC linkage assembly, and replace the main shaft with 700DFC main shaft. Existing swashplate and newer main rotor grips are kept in the upgrade.

Features:
- Extreme low CG and short main shaft design, dramatically reduces flight resistance
- Effectively improves T-Rex 700's 3D performance and speed
- Two part detachable main blade grips for ease of maintenance and assembly
- New style linkage rod design, complete assembly increases linkage rod rigidity
- Allowing the pitch slider (follower) to be omitted, resulting in a head assembly that is much simplified


Helicopters!!!

No one carries more bearing configurations than Boca Bearings. From Concept to Production to Replacement, the Boca Bearing Company has over 20 years of experience in finding the best bearing solution for inventors and industrial projects.

RC Helicopter Ceramic Lightning, metal shielded bearing kits have ceramic balls, with stainless steel races, shields and retainers. Ceramic hybrids are lighter, capable of achieving higher RPM's and sustaining higher operating temperatures than traditional bearings.

Ceramic hybrid ball bearings use ceramic balls. Ceramic balls weigh up to 40% less than steel balls, depending on size. This reduces centrifugal loading and skidding, so hybrid ceramic bearings can operate up to 50% faster than conventional bearings. This means that the outer race groove exerts less force inward against the ball as the bearing spins. This reduction in force reduces the friction and rolling resistance. The lighter ball allows the bearing to spin faster, and uses less energy to maintain its speed. Ceramic hybrid ball bearings use these ceramic balls in place of steel balls. They are constructed with steel inner and outer rings, but ceramic balls so they are known as hybrids.



Special Announcement!!!
Export Orders Shipped to Florida Freight Forwarders!!!

Use Same International Shipping and Billing Address and Pick Shipping Option:
Custom/Free Shipping Options:
HOLD for New Shipping Address!!!
EM Project of the Month!!!
Store Demo, Aero Towing Sig Rascal 110 (ARF) with our newest addition Schempp-Hirt Go-3 Minimoa (189"/4.8m, 20 lbs. /9.5kg Minimoa)


The Rascal family of models is perhaps the most beautiful series of sport airplanes in production today. The Rascal 110, the largest member of the Rascal family, flies as great as it is great looking. The Rascal 110 gets its classic looks from that distinctive elliptical wing and tail group. A design that is as easy on the eye as it is to fly. The Rascal 110 is 90% pre-assembled using only the highest quality materials. All surfaces are hand covered with premium Ultracote covering material in a unique two-color trim scheme.

Special Features:
- Control surfaces: Ailerons, Elevator, Rudder and Flaps
- Lightweight balsa/ply laser cut construction
- Two piece plug-in wing with aluminum wing joiner
- Hardened aluminum landing gear
- Pre-painted fiberglass wheel pants and cowl



---
Esprit Model 321.729.4287 has sent this email to you because your account preferences indicate that you want to receive Information about Special Promotions, Offers and Events. Esprit Model 321.729.4287 will NEVER request personal information in any email. (Passwords, Credit Card/Bank Numbers).

UNSUBSCRIBE:

Registered Users:
Click here

Unregistered Users:
To unsubscribe from our database please send empty email to newsletter@espritmodel.com with subject: UNSUBSCRIBE your email or click here.