Newsletter - AIR/HELI: 03/2012 I
For comments and suggestions please email us at support@espritmodel.com.


The Jeti Model AFC connectors eliminate the flashes often witnessed when connecting controllers and battery packs. Available in 4mm and 5.5mm variants the female plug sports a SMD resistor that does away with the usual flashed that occur during connection and that can harm the surface of both the male and female plug. The sets contain two male connectors, a usual female and an AFC female connector together with red and black shrink wrap.

Replace your existing connectors or install inline between your existing connector and speed controller for eliminating connecting flash spark.



Stinger Pylon Racer (ARF)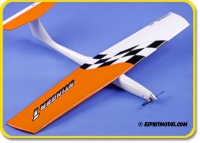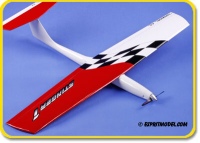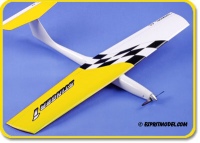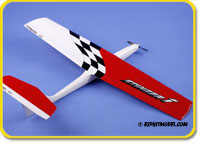 Snipp Pylon Racer (ARF)

Stiletto Pylon Racer (ARF)

Trick Pylon Racer (ARF)

Projectile Pylon Racer (ARF)


Just Arrived!!!
Ibis 3.1S F3J Sailplane (ARF)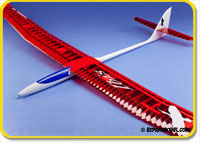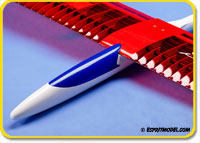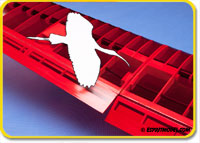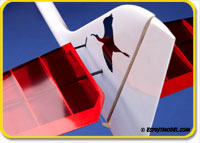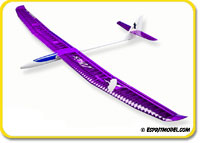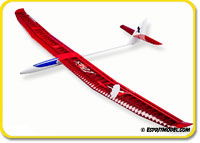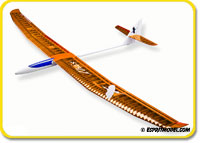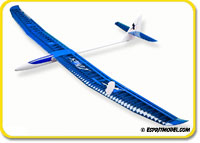 MiBo Electra-V 3.5E F5J (ARF)

MiBo Electra-X 3.5E F5J (ARF)

Liquidation SALE!!! Liquidation SALE!!! Liquidation SALE!!!


Get

50% OFF

Remaining SebArt Replacement Parts!!!
Coupon Code:

SEBART50OFF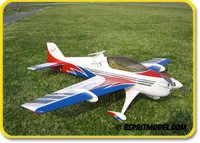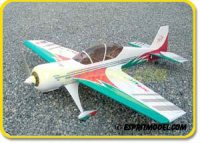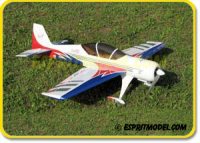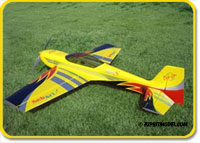 Liquidation SALE!!! Liquidation SALE!!! Liquidation SALE!!!




Special:

SebArt KatanaS 120e (ARF)
Now Only

$355.00

(Regular

$550.00

)!!!!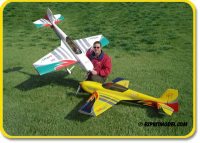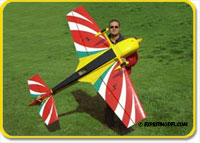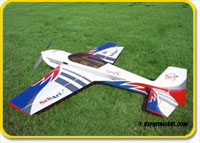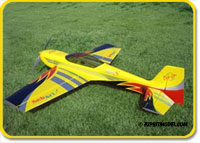 Liquidation SALE!!! Liquidation SALE!!! Liquidation SALE!!!




Special:

SebArt WindS F3A 110e (ARF)
Now Only

$455.00

(Regular

$600.00

)!!!!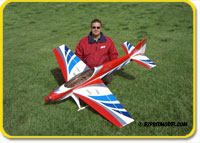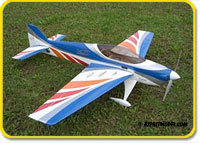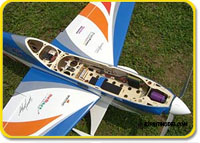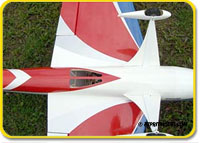 Try something new from Century. An electric helicopter that is slightly larger than a 600 yet smaller than a 700, the E640 uses up to 640mm size blades to give you the best of both worlds; 700 class flight characteristics in a smaller, more affordable package. Designed with quality engineering to yield increased strength and rigidity this is a 12S fire-breathing little monster. Go ahead; push it to its limits.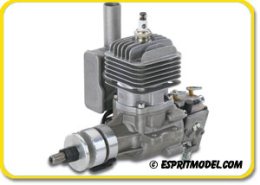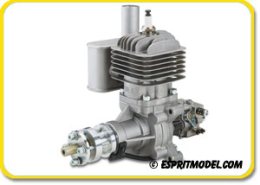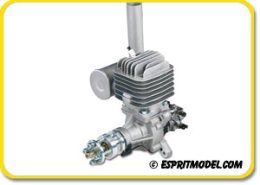 Compare the performance of DLE engines to other leading brands, and they are as good as anything out there. But compare them on price and value, and DLE is the clear winner. DLE Engines are priced well below (hundreds less than) comparable engines with electronic ignition, yet include a muffler and other items that are added costs on other engines.

Glow power is not the only option anymore. The DLE-20/30/55 not only fills the displacement gap, but includes a beam mount to make the glow-to-gas upgrade drop-in fast and easy. A rear pumped carburetor simplifies installation and adjustment. A generous package of "extras" and electronic ignition for starting ease and top performance make the DLE Engines an attractive alternative to glow power and a solid buy for value and performance.

DLE engines also offer the protection of a full, 2-year limited warranty and access to replacement parts and professional repair staff at the factory-authorized service center.


Sig Rascal 110 w/Flaps, Back IN STOCK!!!!!


The Rascal family of models is perhaps the most beautiful series of sport airplanes in production today. The Rascal 110, the largest member of the Rascal family, flies as great as it is great looking. The Rascal 110 gets its classic looks from that distinctive elliptical wing and tail group. A design that is as easy on the eye as it is to fly. The Rascal 110 is 90% pre-assembled using only the highest quality materials. All surfaces are hand covered with premium Ultracote covering material in a unique two-color trim scheme

Highly Modified with 1/4 Scale Fiberglass Floats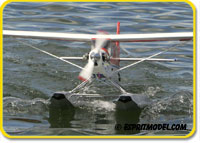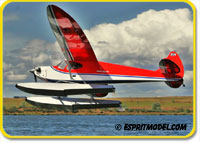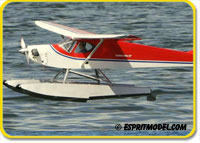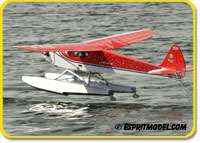 ---
Esprit Model 321.729.4287 has sent this email to you because your account preferences indicate that you want to receive Information about Special Promotions, Offers and Events. Esprit Model 321.729.4287 will NEVER request personal information in any email. (Passwords, Credit Card/Bank Numbers).

UNSUBSCRIBE:

Registered Users:
Click here

Unregistered Users:
To unsubscribe from our database please send empty email to newsletter@espritmodel.com with subject: UNSUBSCRIBE your email or click here.