Newsletter - AIR/HELI: 04/2012 I
For comments and suggestions please email us at support@espritmodel.com.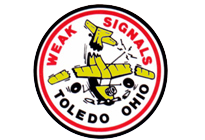 R/C Model Show
"The Toledo Show"
See You at the SeaGate Centre
401 Jefferson Avenue Toledo, Ohio 43604
April 13th, 14th, & 15th, 2012

Stop by at our Booth 061-064, Isle B

Official Introductions at the Toledo 2012!!!
Our friends from Jeti, StandBox and Captron will be there!!!
Jeti Duplex DS-16/DC-16, New Flagship Full 16-channel Radios

| | |
| --- | --- |
| Jeti Profi Programming and Telemetry Box | Jeti MEZON ESCs with USB Port and Duplex Integration |
Jeti Duplex Modules and Telemetry Sensors (GPS, RPM, Speed, Vario Meter and Current 200A)


Pulsar Pro 3.6E RES & REF Sailplanes!!!

| | | |
| --- | --- | --- |
| Aurora 9 Tx Only ($350.00) | Eclipse 7 Tx Only ($190.00) | Optic 6 w/Rx Optima 7 ($195.00) |
Adaptive Frequency Hopping Spread Spectrum Technology (AFHSS)
Our 2.4G system utilizes the latest AFHSS technology and our exclusive Smart Scan system to ensure a rock solid, interference free connection between the transmitter and receiver. When selected, Hitec's 2.4GHz SmartScan function scans the 2.4GHz spectrum to find the cleanest channels in which to operate therefore providing interference free operation even in the most crowded environments.



Officially Certified 3D Hobby Shop Extreme 3D Trainer!!!!
3DH/Yak 54 EPP IN STOCK!!!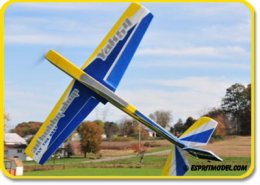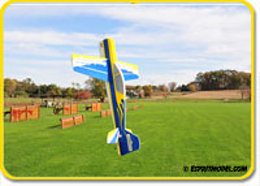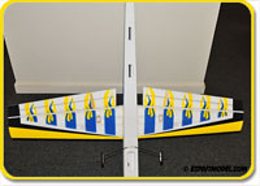 Either as your next step up from flat EPP foam planes, a fantastic practice plane, or your no-worries go-to hardcore aerobatics plane, the Yak delivers with super-low coupling, extremely easy 3D and good speed and handling in gusty winds. Give the Yak 54 a try, you will fall in love with it!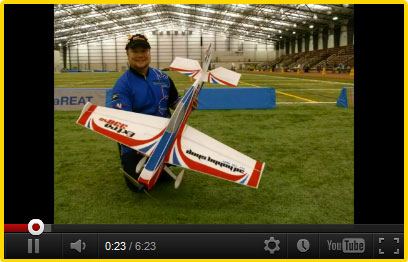 Stinger Pylon Racer (ARF)

El Nino Pylon Racer (ARF)

Snipp Pylon Racer (ARF)

Stiletto Pylon Racer (ARF)

Trick Pylon Racer (ARF)

Projectile Pylon Racer (ARF)


Tam JETS, StuMax, WeMotec EDF Fans & PNP Units IN STOCK!!!

Western Robotics Voltage Regulators, IN STOCK!!!!

KDE Direct Helicopter Motors, IN STOCK!!!!
| | | |
| --- | --- | --- |
| KDE 500XF-1450 | KDE 600XF-530/1175 | KDE 700XF-395/495 |
Triple-varnish dipped stators and continuous wire finish-ties prevents wire-slip (near fail-proof stator wind) for optimal life. All machined components are FEA-optimized for strength, weight, and prevention of fatigue failures (radius-transitions, chamfered edges). Silicon-wire exit leads are installed for easy customization and simple drop-in installation for almost all applications.

Sailplane Accessories IN STOCK!!!
AerobTec Competition Recording Altimeter Switch Altis V3 (FAI F5J)
| | | |
| --- | --- | --- |
| | | Comes complete with everything you need including Altis USB Link, USB Interface Cable, Flight Manager V3 software on CD-ROM and instruction manual. Small, light, and easy to use still installs in minutes. Plugs right into your receiver using the detachable lead. This device is little altimeter which can also be used as logging device or as competition altitude motor switch for popular ALES competitions. Altis V3 with its fully upgradeable firmware is compatible with newest F5J FAI rules. Large memory holds a whole day's worth of flying. |
Soaring Circuits Recording Altimeter RAM 3 w/USB
| | | |
| --- | --- | --- |
| | | Comes complete with everything you need including PC interface cable, FlightView software on CD-ROM, breathable anti-static protective foam wrap, and instruction manual. Small, light, and easy to use still installs in minutes. Plugs right into your receiver using the detachable lead, or use a separate battery. Wide supply voltage range lets you power the RAM3 from a single LiPo cell all the way up to a 12V battery. Large memory holds a whole day's worth of flying. 1, 2, 5, and 10 samples/sec sampling rates. Requires PC running Win XP/7/Vista with USB port. |

Salto H-101 Super Scale Sailplane IN STOCK!!!!!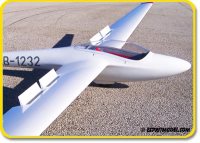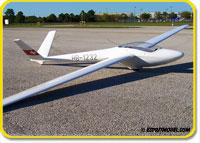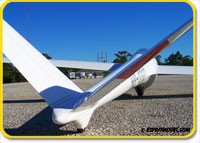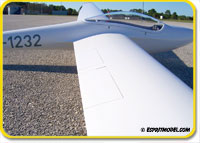 The H-101 was very unique with its 4 flush-fitting air brakes fitted to the trailing edges of the wings, replacing the more conventional air brakes of the Standard Libelle. The Salto's air brakes are hinged at their mid-points so that half the surface projects above the wing and half below. In addition to this the airframe of Salto H-101 was designed for full aerobatic routine. The model is very well reproduced and belongs into the super scale class, with its outstanding cockpit interior, beautiful gel-coated finish and excellent flying characteristics.

With its fiberglass fuselage and carbon fiber reinforced, hollow molded wings the Salto can handle full day of slope soaring as well as complete aerobatic routine. The careful use of composites creates a good light structure that will hold its shape for a long time.

Full Size Sailplane: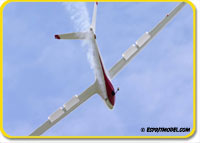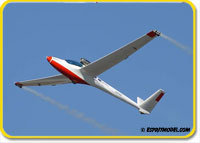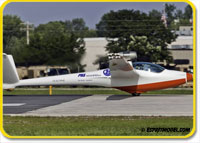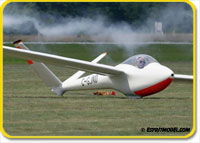 New LOWER Prices for all Jeti Brushless ESCs!!!
Same Quality for 10-20% Less!!!
Spin Pro 66 ($125)


Spin Pro 77 Opto ($195)


Spin Pro 300 Opto ($560)


Jeti ECO 25 ESC ($36)


Jeti SPIN controllers will give you unprecedented control of the programming for your brushless motors.
Any SPIN controller can be used either in airplanes, sailplanes, fix pitch or 3D helicopters (constant RPM).


Advance 40 Pro ($75)


Advance 70 Pro SB ($115)


Advance 90 Pro Opto ($220)


Programming Card ($8)


Jeti makes one of the easiest to use brushless motor controllers with the most features. It is very easy for you to set up the different functions. The controllers automatically detect the number and type of batteries to set the low voltage motor cutoff point even for Lithium batteries.

---
Esprit Model 321.729.4287 has sent this email to you because your account preferences indicate that you want to receive Information about Special Promotions, Offers and Events. Esprit Model 321.729.4287 will NEVER request personal information in any email. (Passwords, Credit Card/Bank Numbers).

UNSUBSCRIBE:

Registered Users:
Click here

Unregistered Users:
To unsubscribe from our database please send empty email to newsletter@espritmodel.com with subject: UNSUBSCRIBE your email or click here.