Newsletter - AIR/HELI: 04/2012 IV
For comments and suggestions please email us at support@espritmodel.com.
Our Gift from Your Friends at Esprit Model!!!
Crazy April Stock up SALE 2012!!!
Get
10% OFF
any In Stock Items!!!
Next 48 hours ONLY
Coupon Code:
APR2012
(Expires April 28, 2011 at 24:00 EST US)



Officially Certified 3D Hobby Shop Extreme 3D Trainer!!!!
3DH/Yak 54 EPP IN STOCK!!!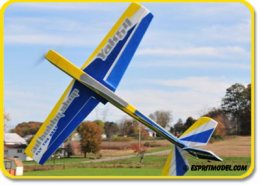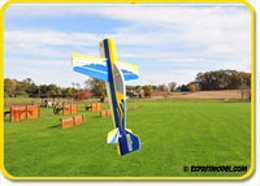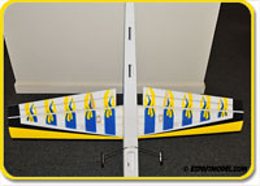 Either as your next step up from flat EPP foam planes, a fantastic practice plane, or your no-worries go-to hardcore aerobatics plane, the Yak delivers with super-low coupling, extremely easy 3D and good speed and handling in gusty winds. Give the Yak 54 a try, you will fall in love with it!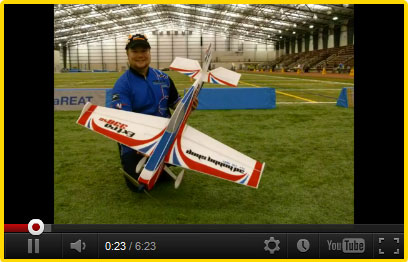 Futaba BR-3000 Battery Checker/Balancer/Voltmeter



With its ability to accurately show battery voltage levels, the Futaba BR-3000 Battery Checker is a great "peace of mind" accessory and a convenient way to keep tabs on battery packs.

The Futaba BR-3000 can check the state of various battery packs used as your model power source. Battery pack total voltage and remaining capacity are displayed on a bar graph and in percentage of the capacity.


Features:
- Quickly and legibly displays the voltage of battery packs
- Total voltage and remaining capacity results are shown on a bar graph and as a percentage
- Checks 2-7 cell Li-Fe, Li-Poly and Li-Ion packs, as well as 4-7 cell NiCD and NiMH packs
- Monitors individual cell voltage for each cell of a lithium battery pack can also be displayed
- Requires no external power source required
- Automatically balances lithium polymer battery packs

Sig Rascal 110 w/Flaps, Back IN STOCK!!!!!

The Rascal family of models is perhaps the most beautiful series of sport airplanes in production today. The Rascal 110, the largest member of the Rascal family, flies as great as it is great looking. The Rascal 110 gets its classic looks from that distinctive elliptical wing and tail group. A design that is as easy on the eye as it is to fly. The Rascal 110 is 90% pre-assembled using only the highest quality materials. All surfaces are hand covered with premium Ultracote covering material in a unique two-color trim scheme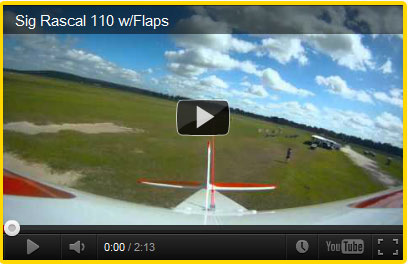 Tam JETS, StuMax, WeMotec EDF Fans & PNP Units IN STOCK!!!

Liquidation SALE!!! Liquidation SALE!!! Liquidation SALE!!!




Special:

SebArt KatanaS 120e (ARF)
Now Only

$355.00

(Regular

$550.00

)!!!!

ONLY 1x LEFT!!!!!!!!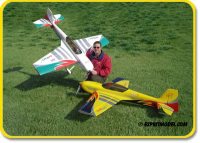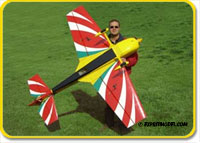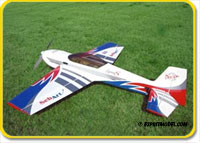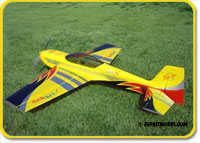 Liquidation SALE!!! Liquidation SALE!!! Liquidation SALE!!!
| | | |
| --- | --- | --- |
| Aurora 9 Tx Only ($350.00) | Eclipse 7 Tx Only ($190.00) | Optic 6 w/Rx Optima 7 ($195.00) |
Adaptive Frequency Hopping Spread Spectrum Technology (AFHSS)
Our 2.4G system utilizes the latest AFHSS technology and our exclusive Smart Scan system to ensure a rock solid, interference free connection between the transmitter and receiver. When selected, Hitec's 2.4GHz SmartScan function scans the 2.4GHz spectrum to find the cleanest channels in which to operate therefore providing interference free operation even in the most crowded environments.


New LOWER Prices for all Jeti Brushless ESCs!!!
Spin Pro 66 ($125)


Spin Pro 77 Opto ($195)


Spin Pro 300 Opto ($560)


Jeti ECO 25 ESC ($36)



Jeti SPIN controllers will give you unprecedented control of the programming for your brushless motors.
Any SPIN controller can be used either in airplanes, sailplanes, fix pitch or 3D helicopters (constant RPM).




Advance 40 Pro ($75)


Advance 70 Pro SB ($115)


Advance 90 Pro Opto ($220)


Programming Card ($8)



Jeti makes one of the easiest to use brushless motor controllers with the most features. It is very easy for you to set up the different functions. The controllers automatically detect the number and type of batteries to set the low voltage motor cutoff point even for Lithium batteries.

The Jeti Model AFC connectors eliminate the flashes often witnessed when connecting controllers and battery packs. Available in 4mm and 5.5mm variants the female plug sports a SMD resistor that does away with the usual flashed that occur during connection and that can harm the surface of both the male and female plug. The sets contain two male connectors, a usual female and an AFC female connector together with red and black shrink wrap.

Replace your existing connectors or install inline between your existing connector and speed controller for eliminating connecting flash spark.

Please Stop By at Our Newest Water Park Addition!!!
| | |
| --- | --- |
| 1) Fresh Spring Water Daily | 2) Open Daily from 1PM to 5PM |
| 3) Rainbow only During Sunny Days | 4) Kids of any Age are Welcome |
| 5) Pure Family Fun | 6) Free Parking Included |
New International Shipping Option!!!
USPS Priority Mail
International Flat Rate Box
230mm x 150mm x 50mm (9" x 6" x 2")
Maximum Shipping Weight: 1350g (3 lbs.)

Brazil:
$16.95
Russia:
$16.95
Greece:
13.00EUR
Germany:
13.00EUR
Korea:
$16.95
+ All Other Countries
$16.95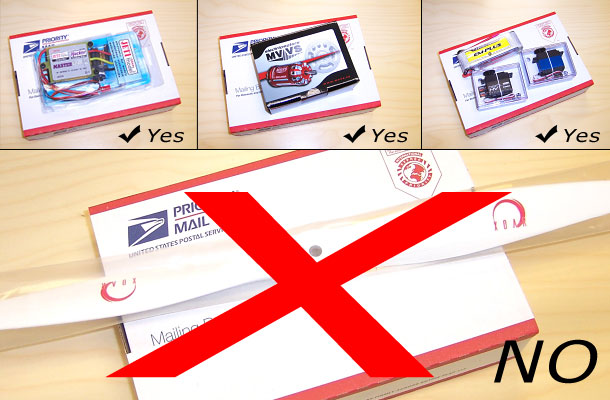 ---
Esprit Model 321.729.4287 has sent this email to you because your account preferences indicate that you want to receive Information about Special Promotions, Offers and Events. Esprit Model 321.729.4287 will NEVER request personal information in any email. (Passwords, Credit Card/Bank Numbers).

UNSUBSCRIBE:

Registered Users:
Click here

Unregistered Users:
To unsubscribe from our database please send empty email to newsletter@espritmodel.com with subject: UNSUBSCRIBE your email or click here.