Newsletter - AIR/HELI: 07/2012 I
For comments and suggestions please email us at support@espritmodel.com.

Stop By for Your Daily News Fix!!!
Brand New EM Blog!!!
Not a Single Drop of Gas
Please welcome our newest transportation addition, Chevrolet Volt. Finally after many years we have been able to fulfill what we have preached for years "Clean Power is the Only Future". This is for the first time ever we never used a single drop of gasoline for the whole week. Chevrolet Volt has been surprisingly smooth, quiet and 110% reliable addition. The battery range of 35 miles (56km) is absolutely sufficient for daily driving and overnight 110V charger fills up the battery in 8-10 hours. Our direct cost changed to cents, we used to fill up tank for $65.00 ($3.50/gal) which lasted roughly 6-7 days of city driving, now our weekly bill is just $5.00 - $5.50. I know our overseas friends are laughing, US price of gasoline still feels incredible cheap.

Almost 2/3 of the cost of new car is offset just by price of the fuel itself, not even mentioning of almost none existence of the car maintenance. There is nothing to check, nothing to change. The biggest problem is that everybody from company wants to drive one.

www.chevrolet.com/volt-electric-car


Align 700E DFC Super Combo, IN STOCK!!!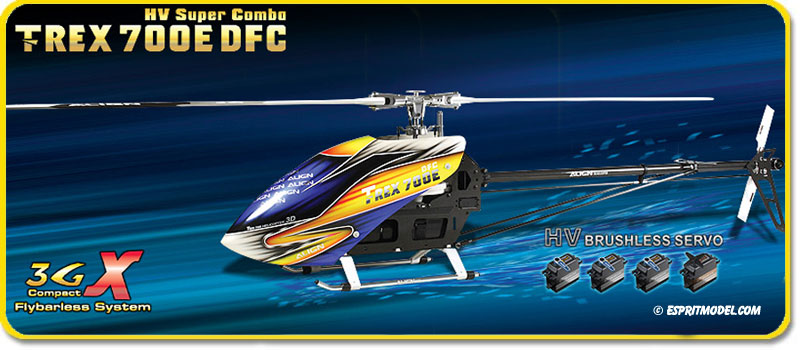 The T-Rex 700E DFC HV Super Combo provides proven performance with an electric drive system. You will be the envy of all at your flying field.

This is the T-Rex 700E DFC HV Super Combo from Align. Once again Align overthrows traditional RC helicopter designs with this version of the T-Rex 700E DFC HV Super Combo. Electric power transcends the capabilities of Nitro engines to take large heli performance to new levels! With more torque and power available to the T-Rex 700E DFC HV Super.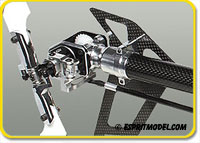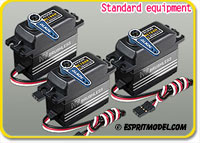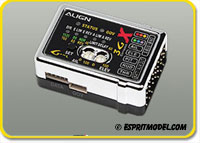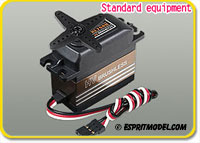 Sig Senior Kadet 60 + Pulsar 3.2S, IN STOCK!!!!!
With EM Custom Sailplane Cradle for Air-Launches!!!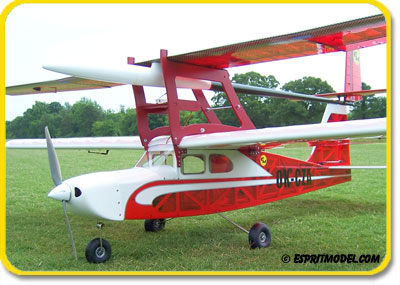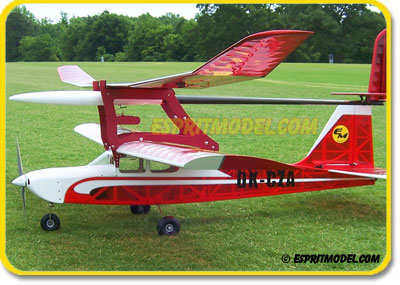 This is the legendary Sig Kadet Senior Trainer in ARF form. Many radio control pilots have earned their wings with the Kadet Senior. With its IMAA legal wingspan and huge "barn door" ailerons, the Kadet Senior is simply a joy to fly. All flying surfaces as well as fuselage are hand covered with premium UltraCote covering material in a unique two-color trim scheme. Removable large, two-piece plug-in wing as well as removable hardened steel wire landing gear makes transportation to the field a breeze.

Is it any wonder that the Kadet Senior is nicknamed "The Flying SUV"?
Pulsar Pro 3.6E RES & REF Sailplanes, IN STOCK!!!
Nicest & Most Advanced Pulsars yet!!!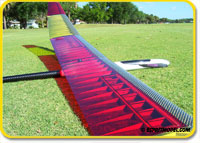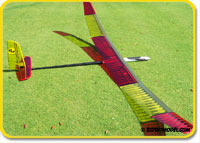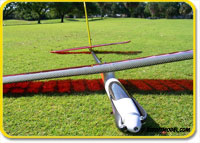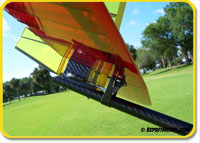 The Pulsar 3.6E Pro RES is the latest and largest addition to the ever-growing Pulsar family of hand-made electric sailplanes. Built at our request, this model is the competition version of the 3.6m Pulsar. The Pulsar 3.6 models use the AG25 modified airfoil designed by Dr. Mark Drela specifically for 3m and larger thermal duration planes. Just like its smaller cousins, the entire model is constructed using free-flight techniques. The wing is a balsa built-up Carbon Fiber and Kevlar D-box design that utilizes carbon fiber faced balsa ribs and carbon fiber trailing edge. The open section of the wing, as well as the tail parts, are covered with UltraCote. The fuselage is made of white gel-coated 2.4GHz friendly fiberglass/Kevlar with carbon fiber tapered boom and removable carbon fiber canopy.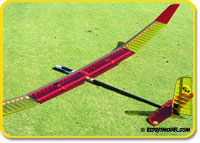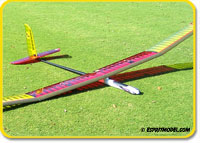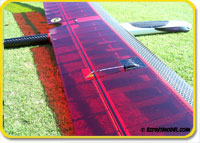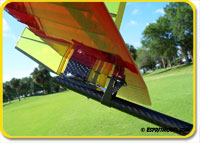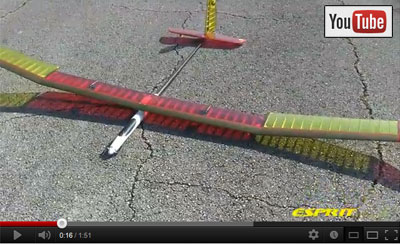 The Family Keeps Growing, New 2.75m Version!!!
New "Modern 3m" Version Coming Soon!!!!
Albatros 2.4S/E (ARF)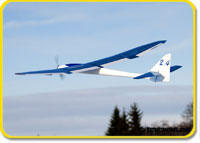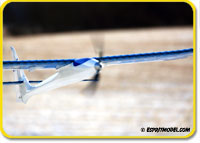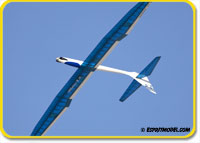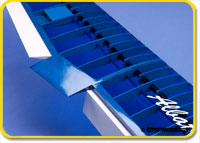 Albatros 2.75S/E (ARF)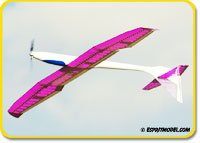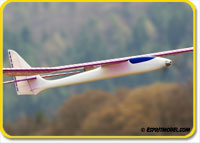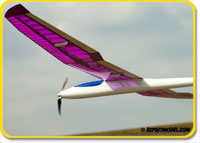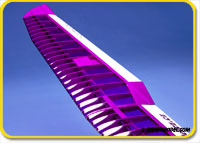 Albatros Classic 3S/E (ARF)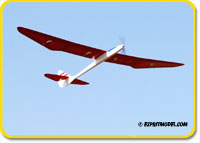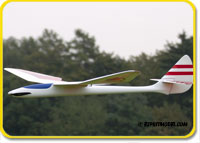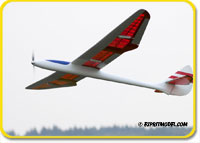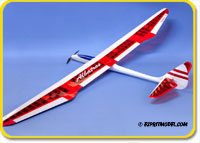 The Albatros is one of the most beautiful combinations of classic design and modern technology. The nostalgic shape is perfectly blended with modern building techniques to create an electric sailplane that performs as well as it looks. The white gel-coated fiberglass fuselage combined with classic balsa/ply D-tube wing and carbon/balsa built up tail parts come together to make the Albatros a strong and light model. Do not be fooled by the its retro looks

Virtually perfect, extremely elegant combination of classic design and modern technology.

NEU 700-3D (510kv) Helicopter Motors, IN STOCK!!!!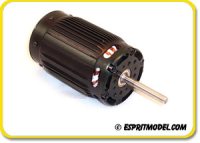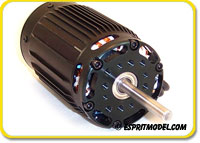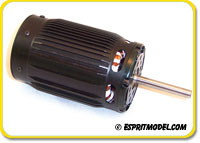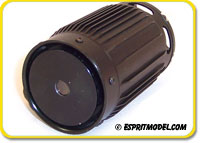 The Jeti Model AFC connectors eliminate the flashes often witnessed when connecting controllers and battery packs. Available in 4mm and 5.5mm variants the female plug sports a SMD resistor that does away with the usual flashed that occur during connection and that can harm the surface of both the male and female plug. The sets contain two male connectors, a usual female and an AFC female connector together with red and black shrink wrap.

Replace your existing connectors or install inline between your existing connector and speed controller for eliminating connecting flash spark.



The red and white pre-painted all foam airframe features an accurate scale outline with molded panel lines, hatches and dummy guns, whilst the swept-back wing has the distinctive "wing fences" on the upper surface. For even more realism in the air the tricycle landing gear can be quickly and easily removed allowing the model to be hand launched and belly landed safely back to ground with minimal risk of damage. Onboard the model features AS3X technology; an onboard system which automatically monitors, corrects and enhances the movements of the control surfaces enabling what might otherwise be a relatively difficult model to fly to be flown smoothly and easily, even in light winds.

The MiG-15 is often mentioned along with the F-86 Sabre in lists of the best fighter aircraft of the Korean War and in comparison with fighters of other eras. To make every flight rock solid, onboard AS3X System technology will have you believing that you are at the controls of a giant-scale model, even in moderate winds.

Jeti Electronic Switches with Magnetic Key, IN STOCK!!!!
Time to Ditch your Mechanical Radio Switch!!!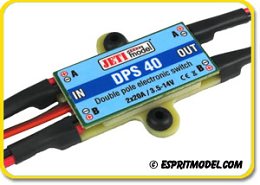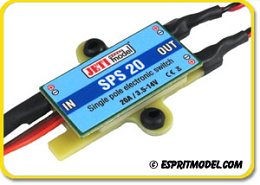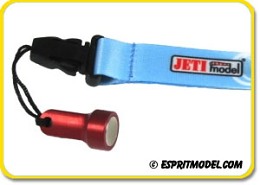 The SPS 20 and DSP 40 from Jeti is a single pole electronic switches operated with the included magnetic key. The advantage of an electronic switch is that it offers a virtual unlimited on/off cycle, unlike mechanically operated switches.

---
Esprit Model 321.729.4287 has sent this email to you because your account preferences indicate that you want to receive Information about Special Promotions, Offers and Events. Esprit Model 321.729.4287 will NEVER request personal information in any email. (Passwords, Credit Card/Bank Numbers).

UNSUBSCRIBE:

Registered Users:
Click here

Unregistered Users:
To unsubscribe from our database please send empty email to newsletter@espritmodel.com with subject: UNSUBSCRIBE your email or click here.