Newsletter - AIR/HELI: 09/2012 I
For comments and suggestions please email us at support@espritmodel.com.

Stop By for Your Daily News Fix!!!
Brand New EM Blog!!!
Probably the most important feature of Jeti's transmitter is the gimble stick and switch function assignment flexibility. For the first time you are free to fully customize your radio. You can swap switches or sticks (Mode 1-4) and the on-board computer will recognize your changes and assign functions any where you like. Other important functions are: programmable Sounds/Alarms and Voice Commands. This feature was specifically designed to keep you informed while also keeping distractions to a minimum.

Special Features:
- Integrated Li-polymer battery pack
- Metal construction using CNC cut aluminum frame parts
- Fully customizable switch and stick assignments
- Built-in speaker, headset jack, mini USB port
- Large 320x240 display with backlight
- Fully digital 16-channels with digital trims
- Full Duplex telemetry sensor support for real-time data
- Sound, voice and alarm capabilities
- 2GB internal memory



Pulsar Pro 3.2/3.6E RES & REF Sailplanes, IN STOCK!!!
Nicest & Most Advanced Pulsars yet!!!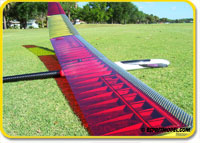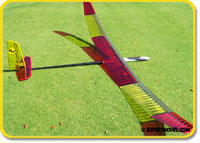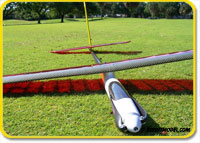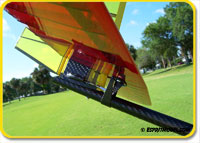 The Pulsar 3.6E Pro RES is the latest and largest addition to the ever-growing Pulsar family of hand-made electric sailplanes. Built at our request, this model is the competition version of the 3.6m Pulsar. The Pulsar 3.6 models use the AG25 modified airfoil designed by Dr. Mark Drela specifically for 3m and larger thermal duration planes. Just like its smaller cousins, the entire model is constructed using free-flight techniques. The wing is a balsa built-up Carbon Fiber and Kevlar D-box design that utilizes carbon fiber faced balsa ribs and carbon fiber trailing edge. The open section of the wing, as well as the tail parts, are covered with UltraCote. The fuselage is made of white gel-coated 2.4GHz friendly fiberglass/Kevlar with carbon fiber tapered boom and removable carbon fiber canopy.
Pulsar 3.2E Pro (ARF) Full House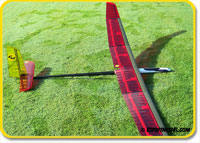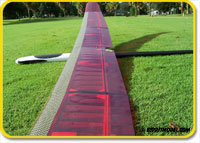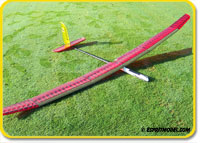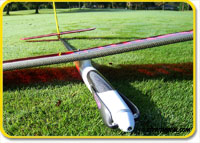 Pulsar 3.2E Pro RES (ARF)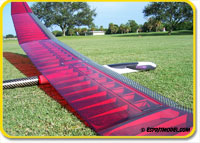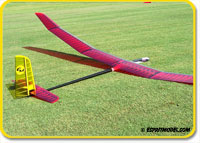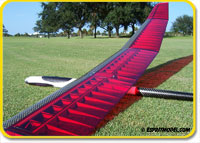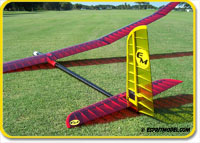 Pulsar 3.2E Pro REF (ARF)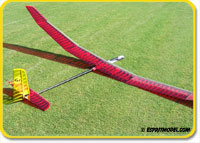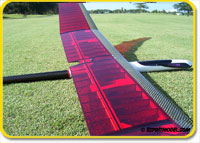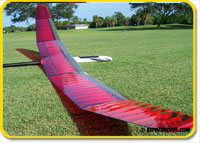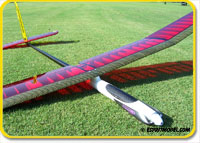 Align 800E DFC Super Combo,
Pre-Order TODAY

!!!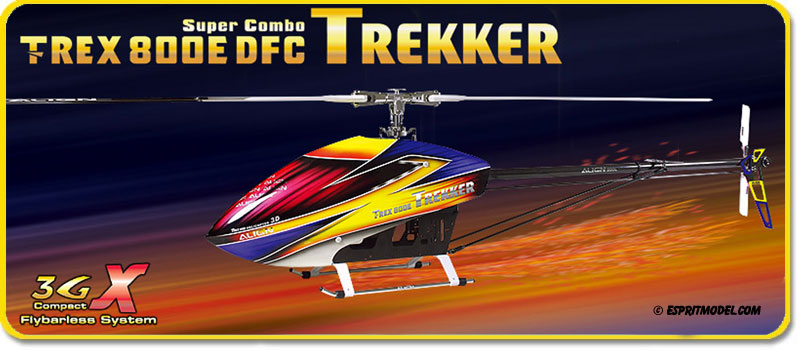 The T-Rex 800E DFC Super Combo provides proven performance with an electric drive system. You will be the envy of all at your flying field.

This is the T-Rex 800E DFC Super Combo from Align. Once again Align overthrows traditional RC helicopter designs with this version of the T-Rex 800E DFC Super Combo. Electric power transcends the capabilities of Nitro engines to take large heli performance to new levels! With more torque and power available to the T-Rex 800E DFC Super Combo performance is beyond amazing.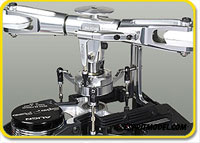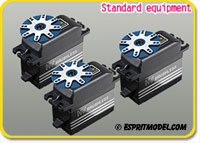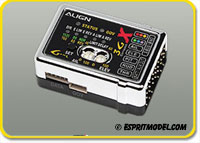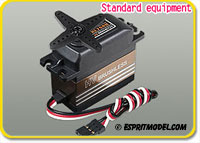 NEU 700-3D (510kv) Helicopter Motors, IN STOCK!!!!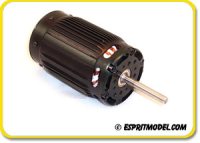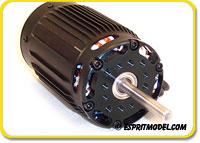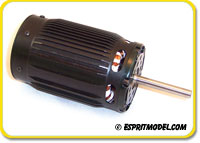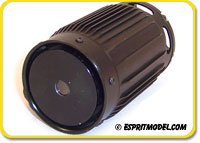 Jeti Mezon 130 ESC/Neu 700/HC3-Xtreme & Jeti Telemetry!!!!

Henseleit TDR at 148.5 mph/240km/h
No explanation needed. Finally you can real-time monitor your ESC and stream & record telemetry data for later preview!!!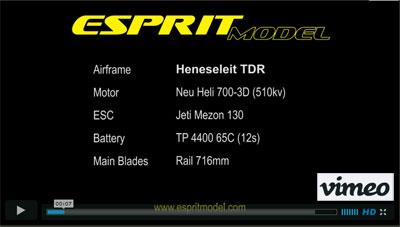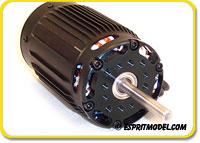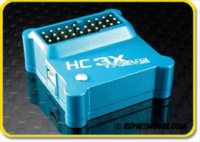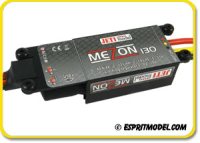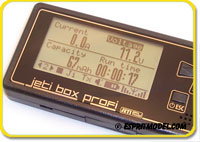 PT high performance propellers from the Czech Republic feature hollow molded blades fabricated from unidirectional and bi-directional carbon fiber and epoxy.

While very light, they are super strong, with a solid center hub area allowing them to be drilled for multi-bolt hubs. The finish is a beautiful high gloss, clear epoxy gel-coat over black woven carbon fiber. All are factory balanced.

Lightweight molded Carbon Fiber construction reduces rotating mass for less drag and more efficiency.
| | | |
| --- | --- | --- |
| EM CF 5x5/30/3.2mm F5D | Carbon Fiber Folding Propellers | BB Aluminum Spinners |
| PT Carbon Fiber Landing Gear | PT Carbon Fiber Landing Gear | BB Carbon Fiber Spinners |

(74) Sizes of Xoar Electric White Propellers,
IN STOCK!!!!!


From 10x4 up to 28x12!!!
Xoar's hand crafted propellers are designed for the best performance and efficiency in both gas and electric applications. CNC designed and manufactured, made of the finest materials.

Features:
- Finest quality Beechwood from Germany
- Two layers of glossy protection coating
- Manually pre-balanced and pre-drilled
- Hand finished to perfection
- Two layers of primer coating
- Digitally CNC machined


Transmitter Stands, Sticks, Trays….,
IN STOCK!!!
Transmitter Trays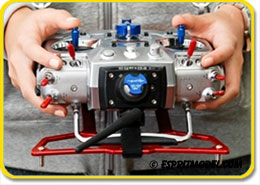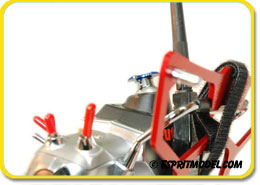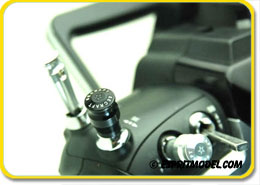 Transmitter 4-Point Harnesses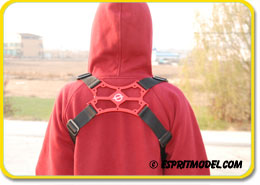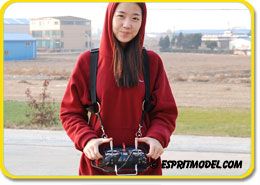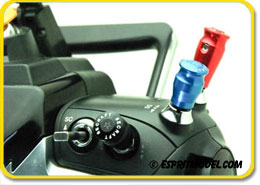 Transmitter Stands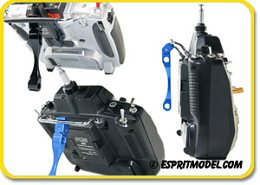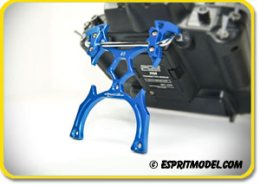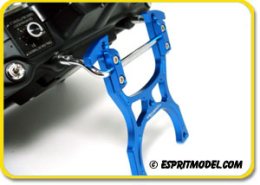 Jeti Electronic Switches with Magnetic Key, IN STOCK!!!!
Time to Ditch your Mechanical Radio Switch!!!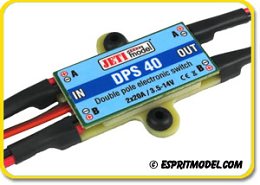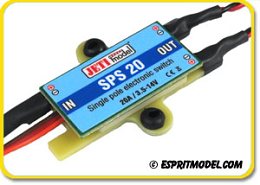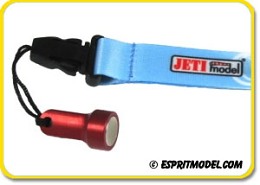 The SPS 20 and DSP 40 from Jeti is a single pole electronic switches operated with the included magnetic key. The advantage of an electronic switch is that it offers a virtual unlimited on/off cycle, unlike mechanically operated switches.

Look for Review of Albatros Classic 3S/E Sailplane in October Issue of RC Sport Flyer Magazine!!!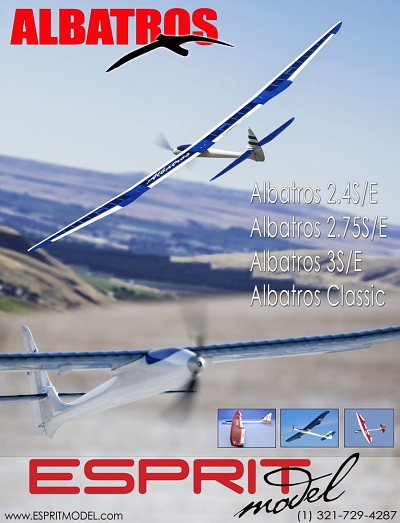 ---
Esprit Model 321.729.4287 has sent this email to you because your account preferences indicate that you want to receive Information about Special Promotions, Offers and Events. Esprit Model 321.729.4287 will NEVER request personal information in any email. (Passwords, Credit Card/Bank Numbers).

UNSUBSCRIBE:

Registered Users:
Click here

Unregistered Users:
To unsubscribe from our database please send empty email to newsletter@espritmodel.com with subject: UNSUBSCRIBE your email or click here.