PT Electric Carbon Fiber Extreme Lite Propellers, In Stock!!!!!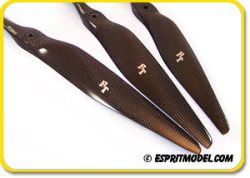 PT Electric Lite high performance propellers from the Czech Republic feature hollow molded blades fabricated from unidirectional and bi-directional carbon fiber and epoxy. The Carbon Extreme Lite line of propellers is 40-45% lighter that standard electric propellers.

Extreme strength and extra lightweight molded Carbon Fiber construction reduces rotating mass for less drag and more efficiency.
(Full Story)


---
NEW E-Flite Blade Nano CP X Rtf/BNF

This helicopter will give transitioning pilots a more agile and capable collective pitch heli that will give them the confidence to master indoor aerobatics without the hesitance which comes with a larger outdoor only platform. Not to mention the cost makes it much more economical when learning.

(Full Story)


---
Transmitter Upgrades, Stands, Sticks, Trays, Switches…
(Full Story)
---
AP New Scale Sailplanes Arriving Next Week!!!
DFS Kranich II 3.6m w/Spoilers (ARF) $655.00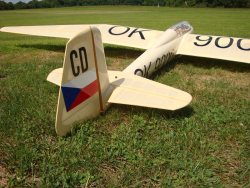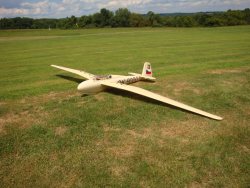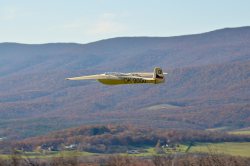 Schempp-Hirth Go 3 Minimoa 3.4m (ARF) $575.00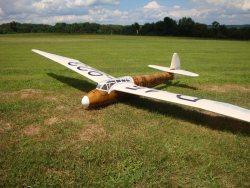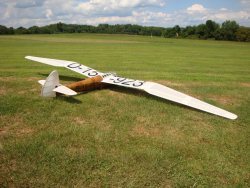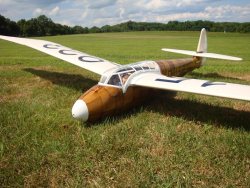 New Prices for Captron Helicommand Flybarless Systems!!!
HC3-SX Now Only $499.00
HC3-XBase Now Only $190.00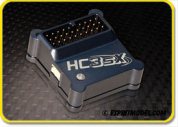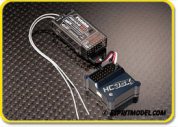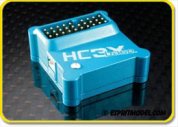 ---
New RealFlight G6.5 RC Flight Simulator
On RealFlight 6.5, new pilots learn real flying skills without risk. Pros can perfect their maneuvers 24/7. Flight performance is A+ accurate and along with a huge variety of training and orientation aids, you enjoy unlimited customizing of aircraft and flying sites; exciting night flying, obstacle courses and water takeoffs; even game-style combat events with Multiplayer capability using your internet connection. These features have already made RealFlight the world's #1 R/C flight sim.

(Full Story)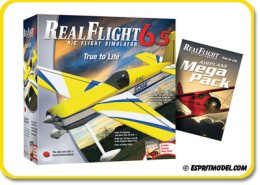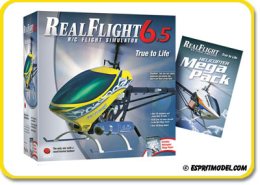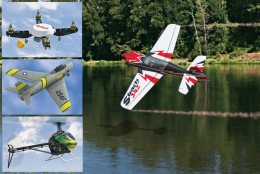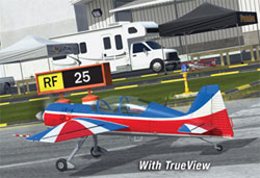 Spectacular physics for helis and airplanes
Realism is in the details - and in RealFlight 6.5, attention to hundreds of small details has produced the most accurate and realistic aircraft performance found in a simulator today

See more - with TrueView!
TrueView offers the visual impact of full-spectrum daylight, making everything on RealFlight appear the way it would on a day at the field. Colors are brighter, truer and more intense. Contrasts are sharper, not only at the extreme of black and white, but between shades of the same color. Details stand out as never before; canopies are transparent and better defined by reflected light. In the cockpit, TrueView


---
Secraft Fuel Pump SE Gas/Diesel V2
Fuel Pump features full metal body with built in pump and attachment for the battery pack. The pump is ergonomically designed to be easy to secure to Jerry Can fuel container while fueling. Use with synthetic and mineral oils, gasoline and diesel fuel.

(Full Story)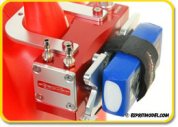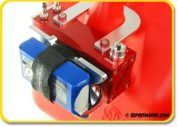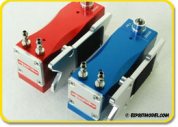 ---
Jeti Duplex 2.4Ghz Telemetry Interactive Page!!!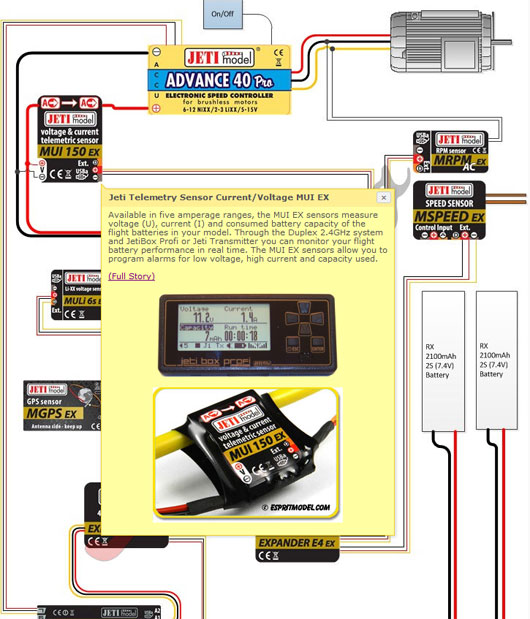 ---
Jeti Duplex 2.4GHz DC-16 Radio System, IN STOCK!!!
- Full Telemetry
- Computer Synthetized Voice
- Dual RF Module
- Unlimited Model Memory
- Voice, Alarm, Play Back Music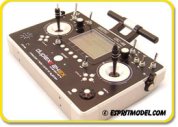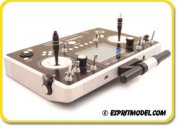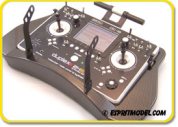 Probably the most important feature of Jeti's transmitter is the gimble stick and switch function assignment flexibility. For the first time you are free to fully customize your radio. You can swap switches or sticks (Mode 1-4) and the on-board computer will recognize your changes and assign functions any where you like. Other important functions are: programmable Sounds/Alarms and Voice Commands. This feature was specifically designed to keep you informed while also keeping distractions to a minimum.
Special Features:
- Integrated Li-polymer battery pack
- Metal construction using CNC cut aluminum frame parts
- Fully customizable switch and stick assignments
- Built-in speaker, headset jack, mini USB port
- Large 320x240 display with backlight
- Fully digital 16-channels with digital trims
- Full Duplex telemetry sensor support for real-time data
- Sound, voice and alarm capabilities
- 2GB internal memory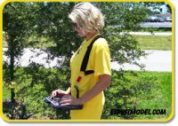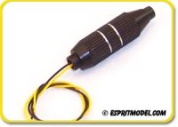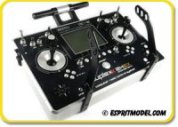 ---
Align T-Rex 600E Pro DFC Super Combo, IN STOCK!!!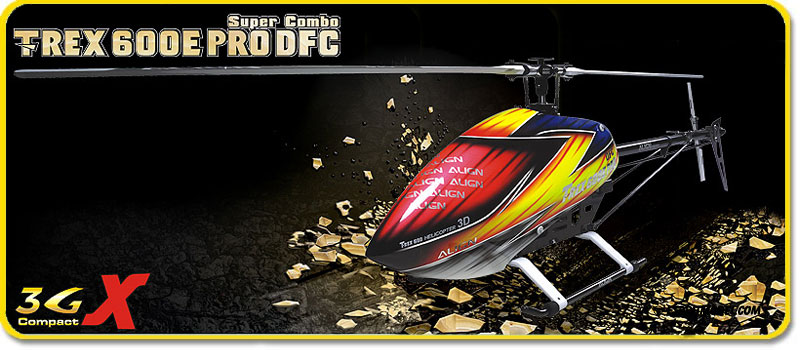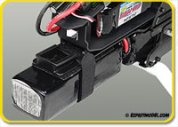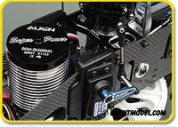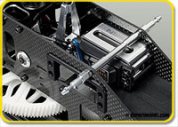 (Full Story)