Pre-Order: Futaba 14SGA or 14SGH Radio System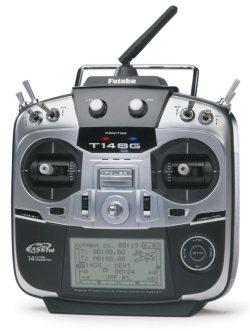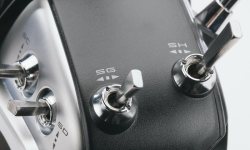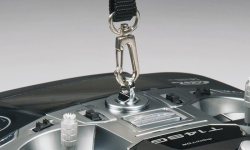 Futaba proudly introduces the 14SG, the only 14-channel system with revolutionary 2.4GHz FASSTest technology. It's also compatible with Futaba FASST and S-FHSS protocols, so you can fly with virtually any 2.4GHz air receiver Futaba produces.

The 14SG can transmit and receive telemetry data. Install Futaba telemetry sensors (sold separately) to monitor flight data, receive alerts while in flight and more. Heli pilots will prefer the 14SG's 3-axis gyro support - which makes the 14SG the perfect system for flybarless flight!

(Full Story)


---
Wing Retainer System/Wing Lock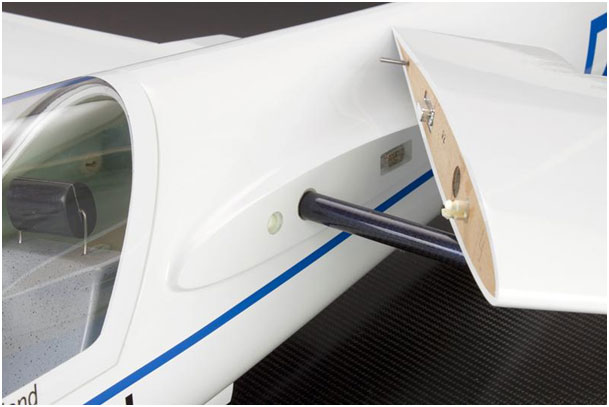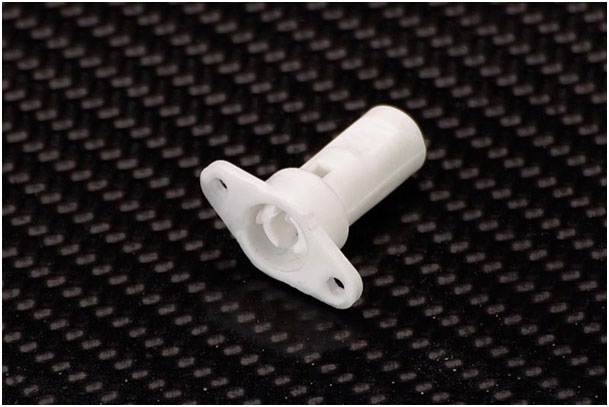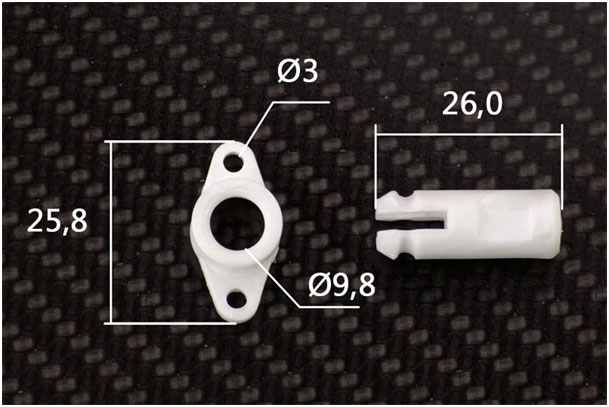 Scale, clean solution for secure attaching large wings. Wings will lock in place by using the plastic snap fasteners. No tool needed to lock or unlock wings.

(Full Story)


---
AP New Scale Sailplanes In Stock, Call for Details!!!
DFS Kranich II 3.6m w/Spoilers (ARF) $655.00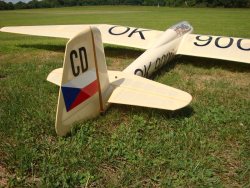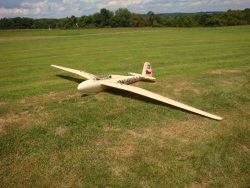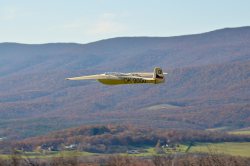 Schempp-Hirth Go 3 Minimoa 3.4m (ARF) $575.00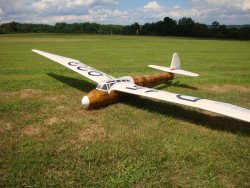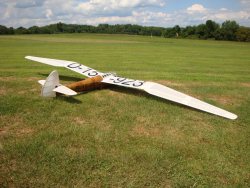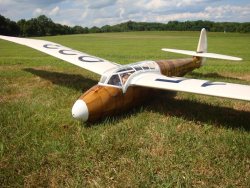 ---
(45) Sizes of Aeronaut CAM Electric/Glow Propellers, In Stock!!!!!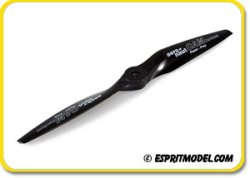 A new range of propellers from well known German manufacturer Aeronaut. Propellers can be used for glow engines and electric motors. All designs are based on the outstandingly successful range of Cam Carbon folding propellers.

From 7x7 up to 18x10!!!

(Full Story)


---
PT Electric Carbon Fiber Extreme Lite Propellers, In Stock!!!!!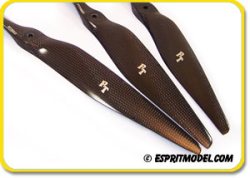 PT Electric Lite high performance propellers from the Czech Republic feature hollow molded blades fabricated from unidirectional and bi-directional carbon fiber and epoxy. The Carbon Extreme Lite line of propellers is 40-45% lighter that standard electric propellers.

Extreme strength and extra lightweight molded Carbon Fiber construction reduces rotating mass for less drag and more efficiency.
(Full Story)


---
NEW 3D Hobby Shop Vyper Bype 40e

The new Vyper Bype was designed by Scott Stoops as a maximum-performance 3D biplane. Compared to similar monoplanes, the Bype has a higher roll rate, higher pitch rate, and almost twice as much wing area.

(Full Story)



Get Instant Savings for any In Stock Items!!!
Order today and save up to $125.00 instantly! Place at least a $100.00 order for a limited time and you will see instant savings from your total. All you have to do to claim your savings is to use Discount Code while you are placing your on-line order.
Up to $125.00 OFF!!! Up to $125.00 OFF!!! Up to $125.00 OFF!!!
Next 48 hours ONLY
(Expires December 9, 2012 at 12:00AM EST US)
Save $5.00 off your $100.00 Order!




Save $10.00 off your $200.00 Order!




Save $15.00 off your $300.00 Order!




Save $20.00 off your $400.00 Order!




Save $25.00 off your $500.00 Order!




Save $75.00 off your $1000.00 Order! (Best)




Save $125.00 off your $1500.00 Order! (Best)



Discount Code:

01OFF


Discount Code:

02OFF


Discount Code:

03OFF


Discount Code:

04OFF


Discount Code:

05OFF


Discount Code:

06OFF


Discount Code:

07OFF







---
Align 500e Pro DFC Combo w/Free 2600mAh Battery (Limited Time Only)!!!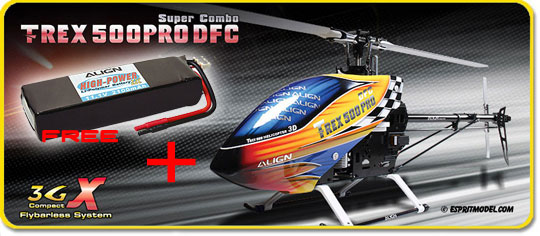 Align 550e Pro DFC Combo w/Free 5200mAh Battery (Limited Time Only)!!!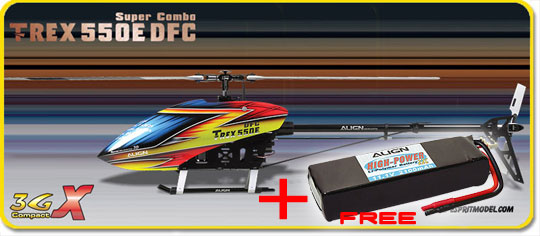 ---
Duplex 2.4GHz Receiver PPM Output
Our line of R11, R9, R7, R6, R6i and R5/5i receivers have very elegant solution for PPM signal output. This feature is mostly used by helicopter pilots for the Flybarless units. Our Duplex 2.4GHz receivers can be switched from standard channel servo output mode to PPM and Telemetry out using JetiBox Programmer Unit.

(Full Story)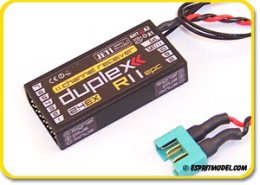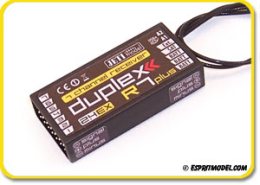 ---
Eagle Tree Inertial Stabilization System Guardian 2D/3D Stabilizer, IN STOCK!!!! (Only $75.00)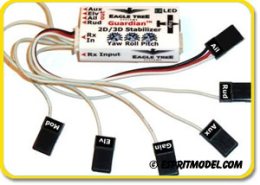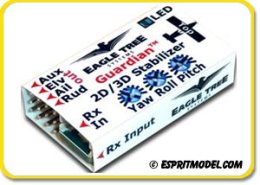 Based on Eagle Tree's proven inertial stabilization technology, the Guardian 2D/3D Stabilizer is a must-have product for your model. The Guardian smoothes out air turbulence, but does much more. Unlike cheap "gyro stabilizers," it provides true wing leveling capability to help recover from lost orientation! Whether you fly gas or electric models, wings, foamies, sailplanes, or just about any other fixed wing model, the Guardian is for you! Is it moderately gusty or windy? The Guardian helps compensate for non-ideal flying conditions. The Guardian helps your plane fly like it's a perfectly calm day!

In 2D flight mode, the Guardian provides much smoother flight and wing leveling stabilization for your model, which makes it a lot easier to adjust and fly your plane. The Guardian "remembers" level flight for your model and returns it to level flight when needed, as well as providing precise "fly by wire" control. You may think that your model is on rails! The Guardian is also great for FPV flying.

In 3D flight mode, the Guardian becomes your aerobatic assistant. Whether you want to become a 3D expert, or already are, the Guardian can turn your squirrelly stunt plane into a kitten, without sacrificing aerobatic capability.

(Full Story)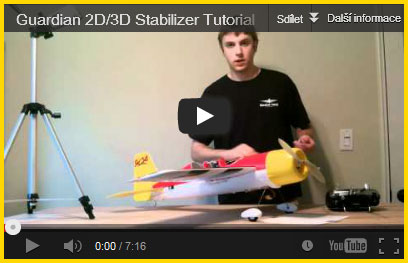 ---
Jeti Electronic Switches with Magnetic Key, IN STOCK!!!!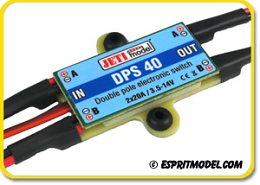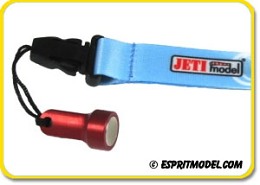 The SPS 20 and DSP 40 from Jeti is a single pole electronic switches operated with the included magnetic key. The advantage of an electronic switch is that it offers a virtual unlimited on/off cycle, unlike mechanically operated switches.

(Full Story)



---
Secraft Fuel Pump SE Gas/Diesel V2
Fuel Pump features full metal body with built in pump and attachment for the battery pack. The pump is ergonomically designed to be easy to secure to Jerry Can fuel container while fueling. Use with synthetic and mineral oils, gasoline and diesel fuel.

(Full Story)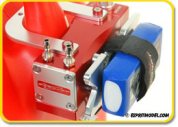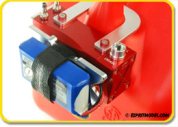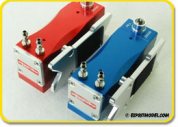 ---
New Comprehensive Website Page of ALL Secraft Products!!!