Castle Creation Brushless Edge & Edge Lite ESCs!!!
(Full Story)
---
SimStick Pro Wireless Adapter for RC Flight Simulator, In Stock!!!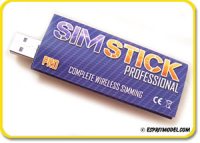 The SIMSTICK Pro Wireless adapter is a great USB interface device that will allow you to connect your TX to your PC without using the wires. Anytime you want to use your simulator, just turn on your transmitter and it will instantly connect. There is no appreciable loss in latency and it will even allow you to fly with transmitters that do not have a trainer port.

(Full Story)


---
Futaba 14SGA or 14SGH Radio System, IN STOCK!!!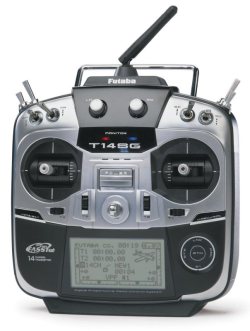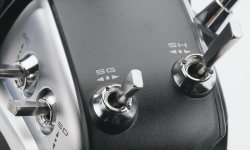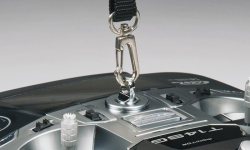 Futaba proudly introduces the 14SG, the only 14-channel system with revolutionary 2.4GHz FASSTest technology. It's also compatible with Futaba FASST and S-FHSS protocols, so you can fly with virtually any 2.4GHz air receiver Futaba produces.

The 14SG can transmit and receive telemetry data. Install Futaba telemetry sensors (sold separately) to monitor flight data, receive alerts while in flight and more. Heli pilots will prefer the 14SG's 3-axis gyro support - which makes the 14SG the perfect system for flybarless flight!

(Full Story)


---
Heli-Max 1SQ Quadrocopter, IN STOCK!!!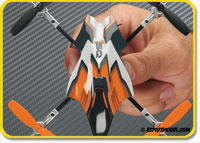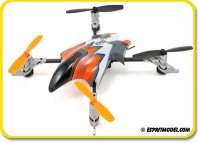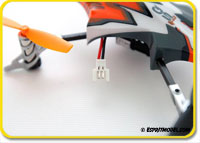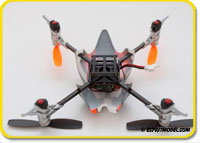 The 1SQ from Heli-Max is a lightweight, agile mini-quad that comes as either a ready-to-fly (RTF) package or a transmitter-ready (Tx-R) package.

(Full Story)


---
Hitec HS-7956SHR Rudder Servo, IN STOCK!!!

Hitec's new digital HS-7956SHR steel gear, rudder servo is unlike anything you've seen on the market. Featuring an all-inclusive design with its own Secraft pull-pull system and wide mounting tabs. This tremendous servo eliminates the need for a separate rudder servo top case.

(Full Story)



Developing High Performance, High Altitude FPV Sailplane!!!
Some time ago we were asked for precision, high altitude, high performance sailplane that is capable of flying long distance using soaring activity to the addition of the pusher power package. We are in the process of trying to find interested customers who would like to contribute to the development and acquire such a high quality 3m FPV sailplane. This model is based on our well known line of Pulsar Sailplanes, and taken apart will easily fit to 1m Long Transportation Box!!!

On other hand we will also produce this model with standard sailplane nose cone for Sport flying.

For more information please contact us or join discussion on the RcGroups FPV Forum or our BLOG.

(Full Story)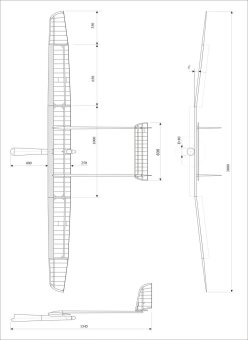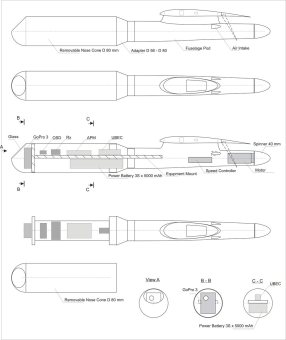 ---
Fuel Consumption Monitoring for Jets!!!
This is a very interesting article from the Jeti site that is of interest to jet modelers as to how to use the MUI 30A Current/Voltage sensors to monitor fuel usage by monitoring the fuel pump consumption as the amount of energy consumed by pump and amount of pumped fuel is linear.

Great usage and imagination in the use of the Jeti Duplex telemetry!!!

(Full Story)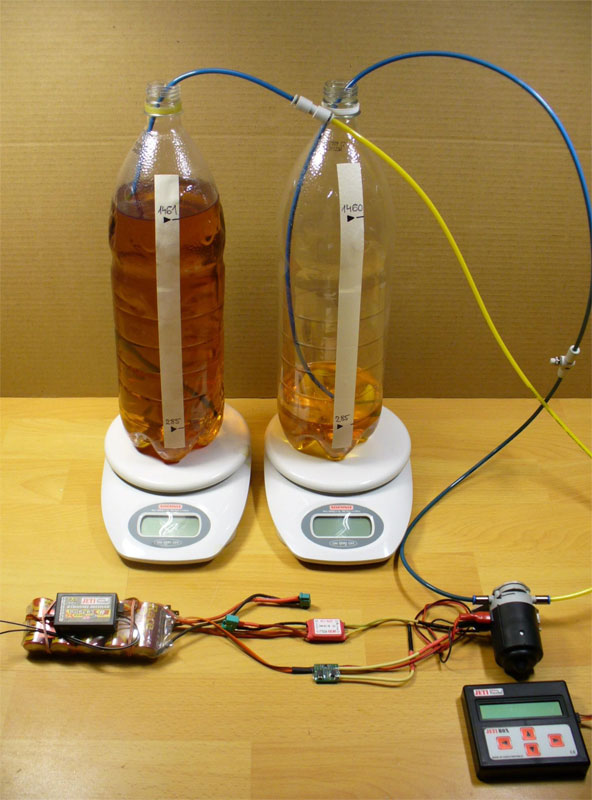 ---
Alarm for in Flight Turbine Shut Down!!!
If the fuel pump draws 0,8-1A at idle rpm and the alarm trigger is set to <0,5A. If the ECU shuts down the fuel pump for any reasons, you get an audio warning "Warning, Flame Out!" (Custom Sound for Example). Then you will know in an instant something that you usually need a few seconds, if not more, to realize and potentially safe your very expensive model.

The amp-draw information from the MUI 30A Current/Voltage sensors can be used as a flameout warning. Always easy to hear when others are flying around you.

(Full Story)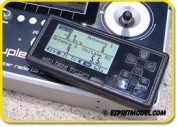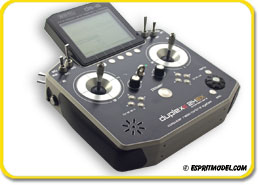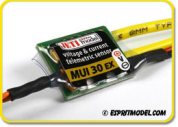 ---
Ready To Fly, Receiver Ready & MRx-R Sailplanes!!!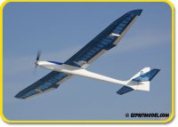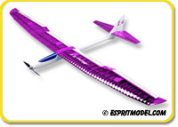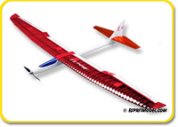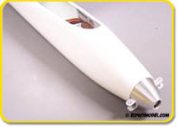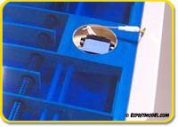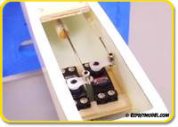 More Added Daily!!! More Added Daily!!! More Added Daily!!!
(Full Story)

Introducing our brand new service that adds an unprecedented level of convenience to our customer service. Let our expert builder help you finally get the model you have always wanted. The servos, servo extensions, brass control horns, linkages, wings, tails as well as the motor firewall are all expertly assembled and pre-installed. Our planes include Hitec servos, MVVS motors, Jeti ESCs, BB aluminum spinners, Aeronaut propellers and Deans connectors all done for you. Every model is expertly built and tested here at our shop.

Sold in 3 version: RTF, Rx-R, MRx-R:
- Ready to Fly (RTF): Battery, Motor, ESC, Servos Included
- Receiver Ready (Rx-R): Motor, ESC, Servos Included
- Motor & Receiver Ready (MRx-R): Servos Included



---
Just Arrived, Super Sport 2.35S/E and 3S/E!!!
Brand New Electric & Thermal Duration Sailplanes Super Sport 2.35S/E and Super Sport 3S/E from TopModel in Czech Republic. We are very excited; finally we were able to combine quality and the price. The new Sport 2.35 will be sold for $345.00 .

Esprit Model Team

Super Sport 2.35E



---
Just Arrived, Flip Electro 3D!!!
The Flip Electro 3D is a versatile glider great for both sport and competition flying. Designed with aerobatic flying in mind, the large fuselage allows you to more easily handle complicated maneuvers. It can be flown either from a slope or a flat field. You have the option available to fly it as either a glider or an electric glider. The wings are constructed of balsa sheeted foam with additional fiberglass spar reinforcement and the fuselage is made out of pre-colored fiberglass. Both the rudders and elevators are built of balsa wood. If performance is what you're looking for, the Flip Electro 3D is the right choice for you.



---
Just Arrived, High Performance Sailplanes from Reichard!!!
Nimbus 3.6S/E Sailplane $525.00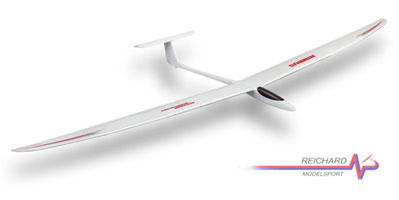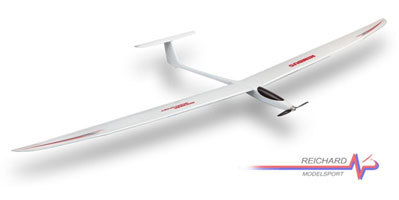 Mandarin 3.6E F5J/ALES Sailplane $515.00, Competition F5J Sailplane with Composite Tail and Wing with AG 25-27 Airfoil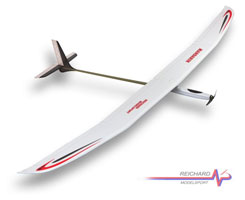 ---

The Toledo Show: R/C Model Expo is North America's largest and longest running R/C model expo. This three day event showcases all types of R/C models including planes, cars, and boats. Along with the all the exhibitors there is a R/C model competition, speakers, swap shop, and an auction. This event is fun for the whole family.