Jeti 2.4GHz R4L and R4iL Receivers with Telemetry, IN STOCK (Only $49.00)!!!

Jeti R4 Duplex 2.4GHz receiver comes with limited telemetry. You can monitor Receiver Voltage and Signal Strength data using the Duplex JetiBox Profi or Jeti 2.4GHz Transmitters.

(Full Story)


---
Secraft SE Pro Multi-Rotor Upgrades, IN STOCK!!!
(Full Story)
---
(Full Story)
---
Secraft Upgrades!!!
(Full Story)
Jeti Receiver 3.11 and Transmitter 2.01 Update!!!
After a long time of development and testing we are able to release the current version of DC/DS-16 firmware to the public. This update fixes known issues and comes up with new features:

- Device Explorer using the very latest EX Bus protocol
- Accelerometer settings and setup for DS-16
- RC-Switch dedicated options available
- Data Analyzer for offline viewing of telemetry log files
- Advanced digital trim settings
- Switches can be used to flip pages on the main screen
- The structure of the basic menu has been modified

We have added the possibility to set 10ms frame rate. In System - Configuration set the option "Transmit frequency" to 100Hz. Please note that if you really want to take advantage of the 10ms frame rate, you should check the receiver's settings as well and confirm that the output period is set to "Auto" or "By Transmitter" and you are using only servo-groups A thru C. This should result in fast and very smooth reactions of your digital servos. The 10ms mode is available for all receivers, also with firmware version lesser than 3.10.

(Full Story)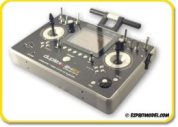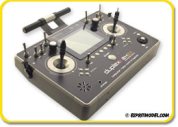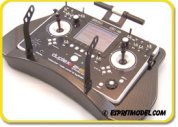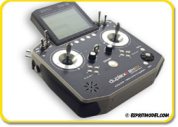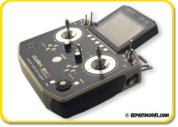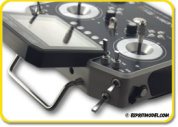 ---
Jeti Mezon Lite 90 & 120 ESCs with Telemetry!!!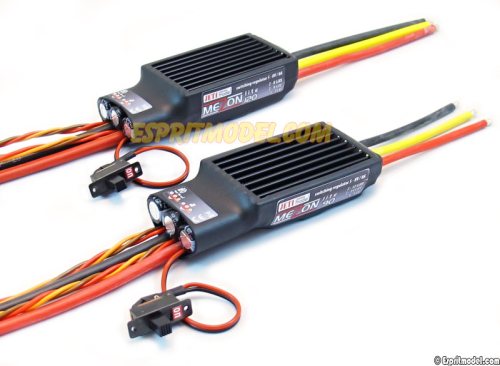 (Full Story)

The brand new line of Jeti MEZON ESCs target mainly professionals and pilots looking for uncompromised precision and quality. The MEZON ESCs combine new revolutionary design with Jeti's state of the art manufacturing capabilities.

Jeti MEZON ESC's advanced design and software are capable of unmatched precision and efficient motor management. With DUPLEX integration all data is measured in real time. Mezon ESCs were designed with a revolutionary BEC circuit capable measuring the exact battery capacity used and lets you set up a motor cut off point based not only on cell voltage but also on overall battery pack capacity. This function, combined with Jeti DUPLEX system, offers you full telemetry capabilities with the possibility of saving your data for further analysis.


---
Jeti Voltage Regulator SBEC 40 5-8V/40A w/Magnetic Switch !!!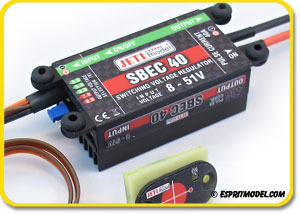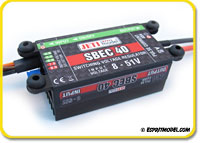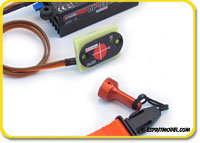 (Full Story)

The SBEC 40 from Jeti is a switching BEC designed to operate with included magnetic key. The advantage of an electronic switch is that it offers a virtually unlimited ON/OFF cycles, unlike mechanically operated switches.

The new Jeti SBEC 40 is a switching BEC designed to regulate the voltage from your 8-51V power source (3-12S Li-Poly or 3-14S LiFe packs) and provide a selectable output voltage of 5 to 8 volts at up to 40 amps peak and 18A continues current. With high output voltages available the Jeti SBEC 40 switching regulator is ready for your high-voltage servos and will satisfy the extreme requirements of most modelers.

---
Gasoline and Glow Engine Upgrades, IN STOCK!!!!!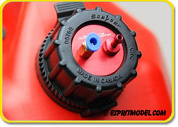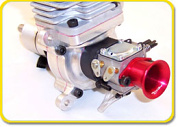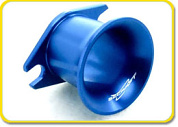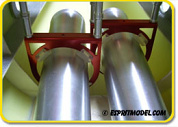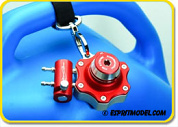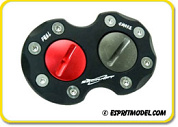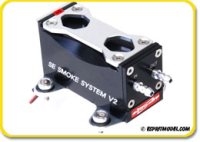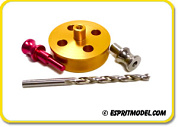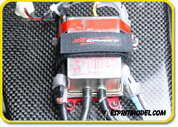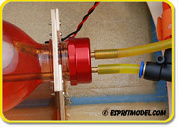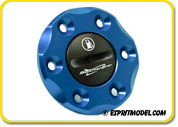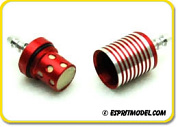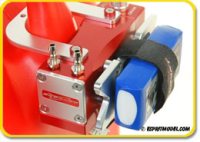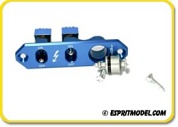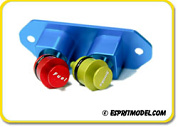 ---
Securing & Retaining Systems, IN STOCK!!!