Jeti Full Metal Transmitter Gimbals with 9 Ball Bearings & Hall Sensors !!!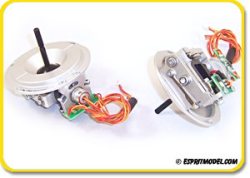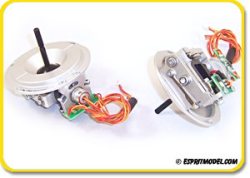 (Full Story)
Telemetry Data of the Jeti DC/DS-16 Software!!!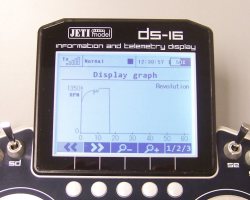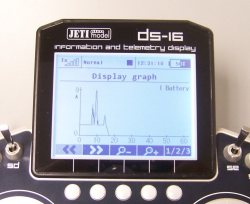 We have capabilities to display all logged telemetry data directly on the transmitter LCD screen.
(Full Story)
---
Jeti Regulator SBEC 40 5-8V/40A w/Magnetic Switch!!

The SBEC 40 from Jeti is a switching BEC designed to operate with included magnetic key. The advantage of an electronic switch is that it offers a virtually unlimited ON/OFF cycles, unlike mechanically operated switches.

(Full Story)


---
Jeti 2.4GHz R4L and R4iL Receivers with Telemetry, IN STOCK (Only $49.00)!!!

Jeti R4 Duplex 2.4GHz receiver comes with limited telemetry. You can monitor Receiver Voltage and Signal Strength data using the Duplex JetiBox Profi or Jeti 2.4GHz Transmitters.

(Full Story)


---
Grumania G-Trim Trim Sticks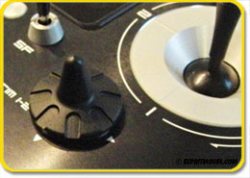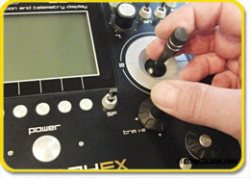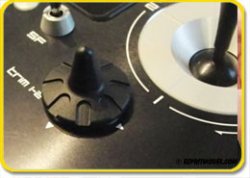 Genius Grumania G-Trim single stick four-button trim configuration has been such a great idea. The handling is very simple and absolutely straightforward. From now on you are able to trim models in both directions simultaneously.

Made of black anodized aluminum, sold in Pairs.

(Full Story)


---
New Jeti DC/DS Transmitter Accessories, IN STOCK!!!

The Jeti Transmitter Stick with Rotary Control Knob and the Jeti Transmitter Safety Locking Switch are the perfect addition to any Jeti Transmitter.

(Full Story)


---
Futaba 14SGA or 14SGH Radio System, IN STOCK!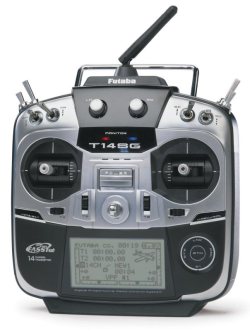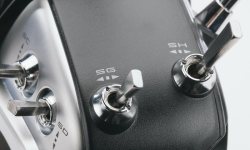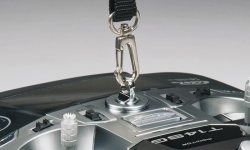 Futaba proudly introduces the 14SG, the only 14-channel system with revolutionary 2.4GHz FASSTest technology. It's also compatible with Futaba FASST and S-FHSS protocols, so you can fly with virtually any 2.4GHz air receiver Futaba produces.

The 14SG can transmit and receive telemetry data. Install Futaba telemetry sensors (sold separately) to monitor flight data, receive alerts while in flight and more. Heli pilots will prefer the 14SG's 3-axis gyro support - which makes the 14SG the perfect system for flybarless flight!

(Full Story)



Let us Introduce the Jeti USA Flight Team!!!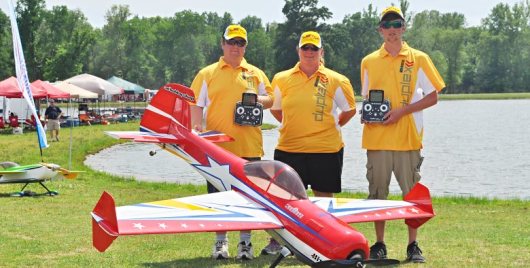 Jeannette Hibpshman (IMAC/Jets)
Jeanette Hibpshman has a passion for aviation. Whether she is at an IMAC contest, jet rally, or the local flying field, she is there to share what others have taught her in over decades of involvement in the hobby. She enjoys teaching men, women and children of all ages how to fly model airplanes and helicopters. Jeanette was the first female competitor at the 2012 Scale Aerobatics Nats and has goals of flying in the Tucson Aerobatic Shootout and qualifying for the US Team for the first IMAC World Championship to be held in Muncie, Indiana in 2014. In addition to flying models, Jeanette is also a full-scale pilot, military spouse and stay-at-home Mom who enjoys homeschooling her 3 wonderful children.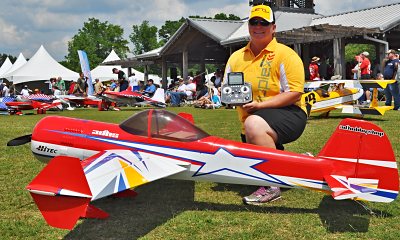 James Windstead "Wamsy" (3D)
I started flying in 2009 and added flying aerobatics in late 2010. Ever since I have been hooked and never looked back. My first competition was in the Flying Giants 2011 King 50 where I took 6th place. The next year in the King 50 I took 3rd place. I have really enjoyed my time in the hobby and hope to continue going to events and meeting new people. In the future I am really looking forward competing at some of the higher level events such as the Extreme Flight Championship.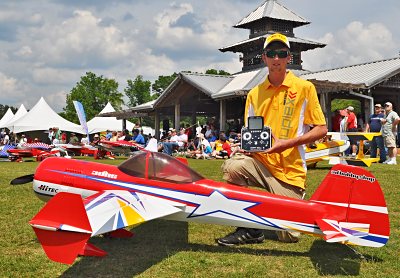 Joe Smith "Joe" (3D)
I have been flying since 2008 and I am still enjoying it as much as I did on day one. My father flew RC planes before I was born and he has passed the passion down to me. My mother has also learned how to fly so it is a hobby for the entire family now. We travel everywhere together and I must say these past few years have really brought us closer together along with providing us with many amazing opportunities.

Accomplishments:
- 3x King 50 Champion
- Demonstration Pilot for Prince of Dubai/FAI World Championship Parachuting Contest
- 2x XFC Competitor
- 2nd Place IMAC Nationals Freestyle
- First Place SEFF 3D Throwdown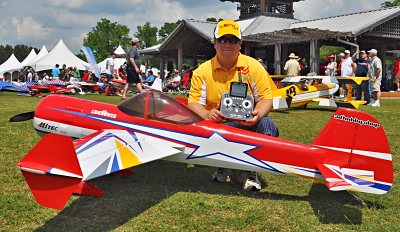 Curtis Switzer (Scale/3D)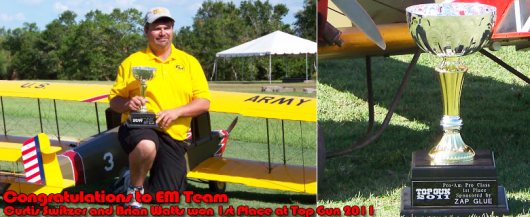 ---
Jeti Duplex DS-16 "Unboxing Video" by Chris Mulcahy!!!
Check out the unboxing of the Jeti DS-16 Video from Chris Mulcahy. This is the first installment from the upcoming series where Chris will be explaining programming, telemetry, construction, and overall idea behind designing such an advance Radio Control System.




---
Jeti Team "Event Calendar 2013"
| | | | |
| --- | --- | --- | --- |
| Jan 11-13 | AMA Expo 2013, Ontario, CA | Air/Heli ** | |
| Jan 24-27 | Arizona Electric Festival, Mesa, AZ | Air ** | |
| Feb 22-24 | WRAM Show 2013, Secaucus, NJ | Air/Heli ** | |
| Feb 28-2 | Florida Jets, Lakeland, FL | Jets ** | View |
| Apr 5-7 | Weak Signal R/C Show, Toledo, OH | Air/Heli ** | |
| Apr 26-27 | SE Electric Festival, Americus, GA | Heli/Air | |
| May 1-5 | Top Gun, Lakeland, FL | Air ** | |
| May 11-18 | Joe Nall Week, Woodruff, SC | Air ** | |
| Jun 1-2 | RC Expo, Long Beach, CA | Air/Heli ** | |
| July 7-14 | Kentucky JETS, KY | Jets ** | |
| July 18-21 | Ohio HuckFest, Jackson, OH | 3D Air ** | |
| July 31-4 | IRCHA, Muncie, IN | Heli ** | |
| Aug 15-18 | SKSS Aerotow, Newark, DE | Sailplanes ** | |
| Sep 20-22 | Heli Extravaganza, Woodruff, SC | Heli ** | |
| Sep 25-29 | E-Weak 2013, Woodruff, SC | Air/Heli ** | |
| Sep 26-29 | Super Jet South, GA | Jets ** | |
| Oct 16-20 | Best In The West, Elk-Hills, CA | Jets ** | |
| Oct 16-20 | Aerobatic Shootout, Tucson, AZ | 3D Air ** | |
---
Jeti Duplex 2.4GHz Telemetry Overview!!!!

One of the attractive features of the Duplex 2.4GHz line of products is it's full integration with all Duplex telemetry sensors. You can easily observe up to 40 different parameters in real-time directly on the transmitter. Or, by using the JetiBox Profi you can see your data in parallel mode giving you and your copilot valuable real-time information (see video).

(Full Story)


---
Creating Custom Audio Files & Custom Voice Announcements!!!
Voices and audio samples are generated using online Text-To-Speech engines. All files are free for general use; distribution and modifications are allowed. If you are going to use these samples in your own application or want to create other additional sound files, please refer to the websites and terms of use of these generators.



---
Jeti Electronic Switches with Magnetic Key, IN STOCK!!!!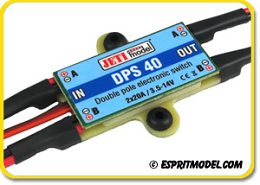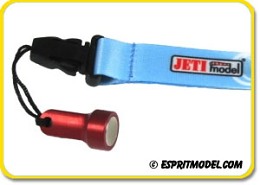 The SPS 20 and DSP 40 from Jeti is a single pole electronic switches operated with the included magnetic key. The advantage of an electronic switch is that it offers a virtual unlimited on/off cycle, unlike mechanically operated switches.

(Full Story)



---
Jeti Duplex 2.4Ghz Telemetry Interactive Page!!!
---
Our 1/4 Scale B-25J Mitchell Electric Warbird!!!

Originally designed for the Army Air Corps, the B-25 was known worldwide as the most devastatingly effective medium-range bomber of its time. By the end of the WWII, nearly 10,000 B-25s had been manufactured for use as bombers, naval anti-submarine patrols, Air Force reconnaissance, air-to-ground attack or VIP transport platforms.

Our Model is fully fiberglassed, and custom painted with weathering and tons of scale details. Since day one we have decided to go with reliable electric power system. With this model for first time we are using Jeti Duplex 2.4Ghz full on-board telemetry. We can monitor Battery Voltage & Capacity, Receiver Signal, Motor RPM and Air Speed.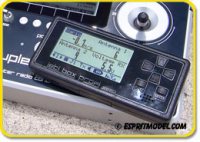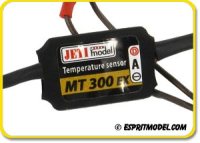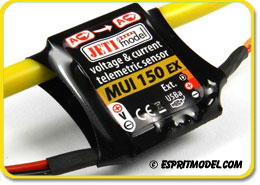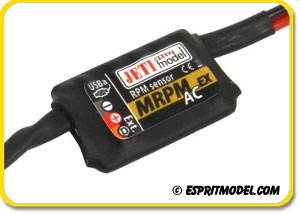 Wingspan:
88.5" (2255mm)

Length:
70.5" (1795mm)

Weight:
26 lbs. (11800g)

Channels:
11

(2) E-Flite Power 60, 14x10 props
(2) TP5000 6S Battery Packs