Jeti DS-16 Two Week Trial Offer + Free EX R7!!!

We Know You've Always Wanted One, Now is the Time to Make it Happen.


Our Trial Offer is Simple. Buy a Jeti Duplex DS-16 or DC-16 Radio System and if you do not like it, return it within two weeks for a full refund.*


(We know you will Not :-) )


We've Made this Deal even Sweeter, Buy a DS-16 Radio during this offer and we'll include a FREE EX R7 Receiver.


(*Restocking Fee will be Waived)

In the Words of Some of Our Customers:
Without a doubt, the DS-16 is the finest radio now on the market from a quality of construction and programming perspective. There's virtually no plastic anywhere. The quality of machining, the precision of the stick assemblies, and the size of the display is truly outstanding and the ease, simplicity, flexibility power and elegance of the programming is second to none.
Ted, South Wales, Australia

I would like to thank everyone, owners, management and staff, at Esprit for the vision and effort to bring the DS-16 to the shores of the USA. I picked up my DS-16 two days ago and could not be any happier with the radio or the service. I look forward to shopping at Esprit Model for my RC hobby needs. Please convey to everyone on the team my thanks and my hopes that your business efforts are rewarded in pursuing the American dream. Now, back to playing with my new DS16.
Howard, Florida, USA

Just to let you know my radio (Jeti DC-16) arrived at the door at 10:00 this morning. The pictures do not do any justice; it is a beautiful piece of workmanship. Keep up the good work, the modeling community needs people like you.
Regards
Richard ,Ottawa, Canada



The Customer is Responsible:
- For returning the radio system on time (2 weeks from the day it is delivered)
- For keeping the radio system in New, Retail Condition (no scratches, dings or marks)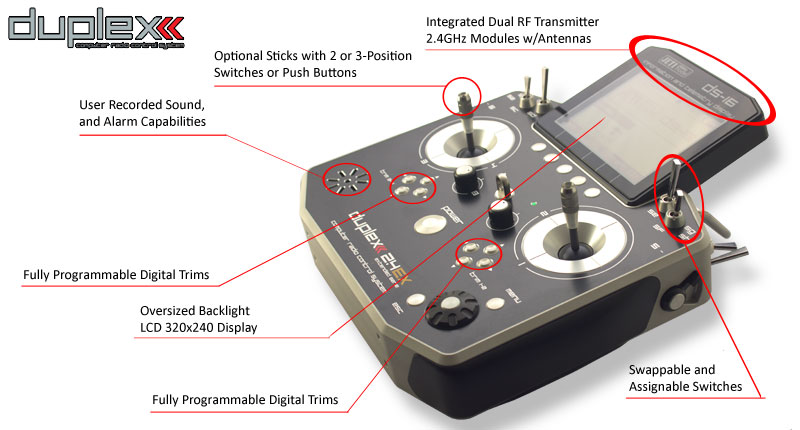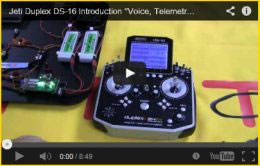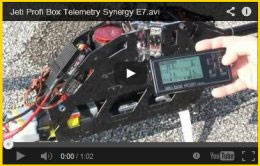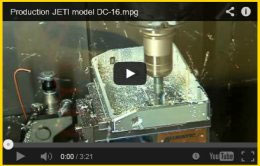 ---
True 21st Century Precision & Quality!!!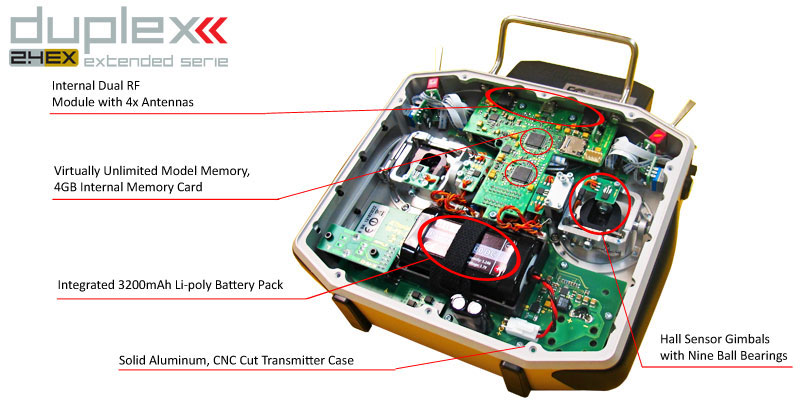 ---