Curtis Youngblood Stingray Collective Pitch Multi-Rotor,
Coming Soon

!!!

Full collective pitch 3D Quad-Copter allows for flight in forward, backward, sideways directions, and maneuvers such as but not limited to loops and rolls.

(Full Story)


---
DJI Zenmuse H3-2D Gimbals, IN STOCK!!!

With its high precision, high stability, lightweight, plug and play features, it is widely used in film and television productions, advertising aerial photography, etc. Even if the aircraft is in high-speed flight, it can still stabilize and control the GoPro camera precisely with the highest stability.

(Full Story)


---
KK2.0 Multi-Rotor LCD Flight Control Board,
Coming Soon

!!!
If you're new to multi-rotor flight or have been unsure about how to setup a KK board then the KK2.0 was built for you. The original KK gyro system has been updated to an incredibly sensitive dual chip 3 Axis gyro and single chip 3 axis accelerometer system making this the most stable KK board.

(Full Story)


---
NEW Falcon Multi-Rotor Propellers, IN STOCK!!!
These wooden props are great for multi-rotor use. They come two per package, and pre-matched with a clock-wise and counter clock-wise rotation partner. Several sizes available.
(Full Story)
---
NEW, APC Multi-Rotor Propellers!!!
APC Multi-Rotor propellers have been designed specifically for use in your Multi-Rotor device. Lighter than APC Thin Electric propellers and with a higher RPM capability than APC Slow-Flyer propellers, these props bridge the offer a perfect solution.
(Full Story)
---
Everything You Need for Your NEO Century Multi-Rotors!!!
(Full Story)
---
Hot New Additions
Special Jeti Multi-Rotor ESCs!!!


Jeti HiCopter ESCs
The HiCopter line of speed controllers is designed for controlling and regulating brushless motors that are typically used for multi-rotor flying platforms. Each speed controller is pre-programmed from the factory with settings optimized for use with multi-rotor stabilization systems. HiCopter controllers accept a control signal with a frequency of up to 500Hz. This allows accurately respond to any RPM changes required by the control/stabilization unit of the multi-rotor.

(Full Story)


---
DJI Flame Wheels, IN STOCK!!!
(Full Story)
Get Instant Savings for any In Stock Items!!!
Order today and save up to $125.00 instantly! Place at least a $100.00 order for a limited time and you will see instant savings from your total. All you have to do to claim your savings is to use Discount Code while you are placing your on-line order.
Up to $125.00 OFF!!! Up to $125.00 OFF!!! Up to $125.00 OFF!!!
Next 48 hours ONLY
(Expires September 22, 2013 at 24:00 EST US)

Save $5.00 off your $100.00 Order!




Save $10.00 off your $200.00 Order!




Save $15.00 off your $300.00 Order!




Save $20.00 off your $400.00 Order!




Save $25.00 off your $500.00 Order!




Save $75.00 off your $1000.00 Order! (Best)




Save $125.00 off your $1500.00 Order! (Best)



Discount Code:

01OFF


Discount Code:

02OFF


Discount Code:

03OFF


Discount Code:

04OFF


Discount Code:

05OFF


Discount Code:

06OFF


Discount Code:

07OFF







---
Get 25% OFF All T-Rex 250 Parts!!!
These parts fly out the Door! Act NOW before they are all gone!!!!!!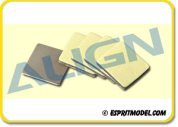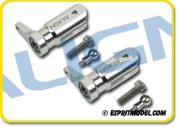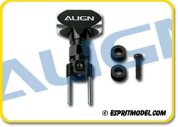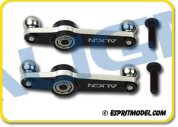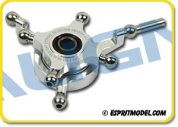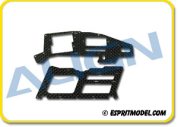 ---
Synergy E7SE Helicopter Kit ON SALE!!!
OUR LOWEST PRICE EVER!!!
Don't miss this opportunity to save on the SYNERGY E7SE!
(Add to heli to cart and APPLY Discount Code to see the price)
Next 48 hours ONLY
Discount Code:
E7KITLOWEST
(Expires September 22, 2013 at 24:00 EST US)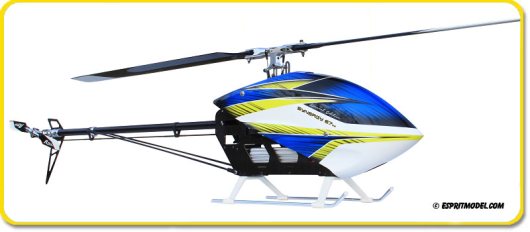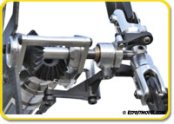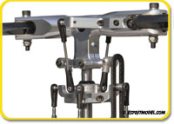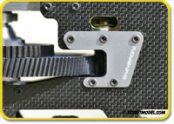 The new Synergy E7SE is a redesign of the venerable E6/E7 line from Matt Botos. With a new low profile head block onto which the swash phasing arms mount directly, they've increased responsiveness for ultra-fast 3D.

(Full Story)


---
Align T-Rex 450L Dominator Combo, IN STOCK!!!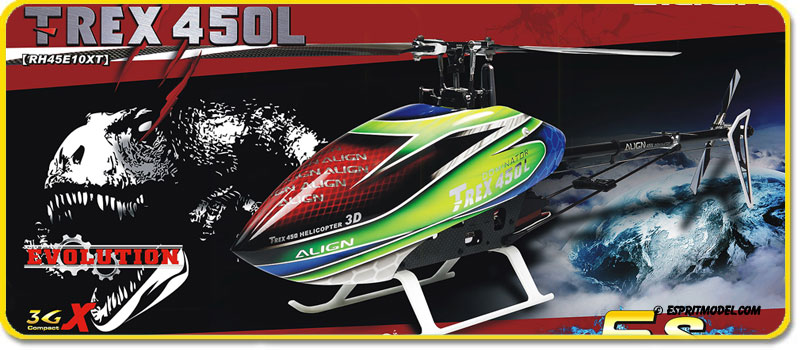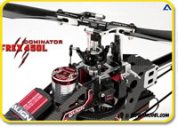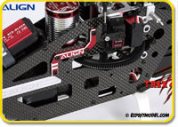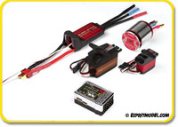 The internationally popular T-Rex 450 has long been a trend setting helicopter, every enthusiasts probably has owned at least one. It is the ideal model for beginners as well as experts practicing advanced maneuvers. Now the T-Rex 450 evolution continues, as Align drops another shocker into the market; with even more innovative designed incorporated, the brand new T-Rex 450L Dominator.

With cutting edge design concepts and top grade electronics, T-Rex 450L Dominator surpasses traditional flight performances with higher stability, extreme power, superior control feel, yet maintains the convenience of smaller size. The T-Rex 450L Dominator is a model not to be missed!

(Full Story)


---

Secraft is already well known for their high quality CNC machined aluminum parts. With the Rhino-X Multi-copter we now have a multi-rotor platform this same high quality. Produced from the same high quality CNC machined aluminum used for their brilliant upgrade parts, the Rhino X has gorgeous looks and unparalleled strength all while maintaining a light and rigid airframe. The Rhino X is fast and sleek from the second it leaves the ground. As a sport airframe the Rhino X is able to perform flips and rolls with ease, along with the expected precision hovering maneuvers.

The Rhino X is sure to bring new levels of excitement and thrills to whoever is behind the sticks.

(Full Story)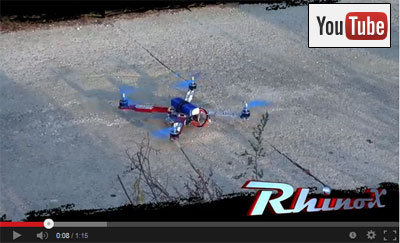 ---
NEW

, Century NEO 720C Quad-Rotor!!!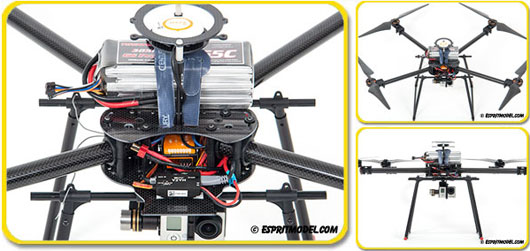 ---
NEW

, Century NEO 860C Quad-Rotor!!!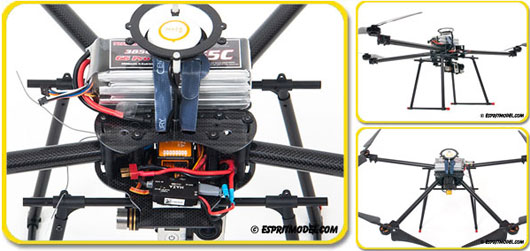 ---
NEW

, Century NEO 940C Hexa-Rotor!!!!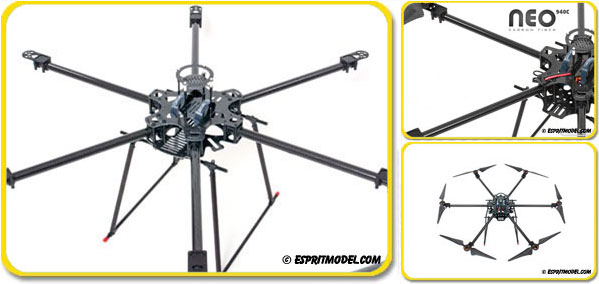 ---
LIMITED EDITION

, Jeti Carbon Transmitters Available For Pre-Order!!!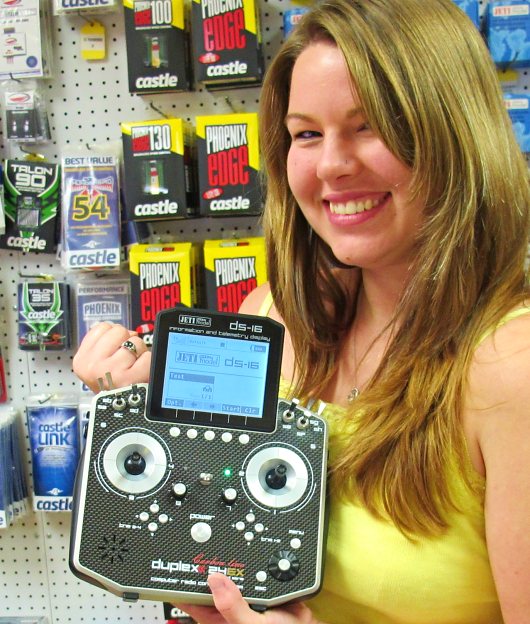 The Jeti Carbon line represents Jeti's new flagship, State-of-the-art, transmitter that sets a new standard for the RC Industry. Jeti's final touches and finishes are outstanding. The front panel of the system is made of genuine Carbon Fiber with UV stabilized acrylic clear coating as well as aluminum frame which is finished in multi-layer automotive paint.
(Full Story)
---
Carl Zeiss OLED Cinemizer 3D Glasses,
IN STOCK

!!!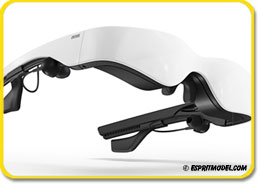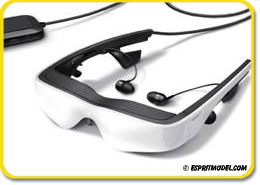 The new Cinemizer OLED multimedia video glasses from Carl Zeiss combines three-dimensional movie enjoyment with brilliant image quality and outstanding stereo sound. The Cinemizer OLED projects a 40-inch image into the eyeglasses - and therefore creates a theater atmosphere combining a three-dimensional movie experience with brilliant image quality and outstanding stereo sound. Dive into a fantastic new world - wherever, whenever. Outstanding features include the excellent contrast of the OLED display, the light weight of the eyeglasses and personalized setting of the wearer's eyeglass prescription. The outstanding design of the Cinemizer OLED allows you to experience all that your virtual world has to offer: at home or on the road, at work or at play, and for a wide range of applications.



---
NEW

, Esprit Model and Jeti USA Apparel!!!