KK2.0 Multi-Rotor LCD Flight Control Board,
IN STOCK!!!


If you're new to multi-rotor flight or have been unsure about how to setup a KK board then the KK2.0 was built for you. The original KK gyro system has been updated to an incredibly sensitive dual chip 3 Axis gyro and single chip 3 axis accelerometer system making this the most stable KK board.

(Full Story)


---
DJI Phantom Quadcopter,
Price Reduction!!!


Save on both the ARF and RTF versions of the DJI Phantom Quadcopter. While limited quantities last.

(Full Story)


---
Coming Soon

, Scorpion HK-2520 Series Brushless Motors!!!
Scorpion HK-2520 motors have been developed for the 450 class electric helicopters running on 6-cell Li-Po power such as Align 450L Dominator. This motor is designed to provide all the power that you can use, while still maintaining excellent efficiency and cool running characteristics.

(Full Story)


---
Century Replacement Brushless Motors,
IN STOCK!!!
(Full Story)
---
Falcon Multi-Rotor Propellers,
IN STOCK!!!
These wooden props are great for multi-rotor use. They come two per package, and pre-matched with a clock-wise and counter clock-wise rotation partner. Several sizes available.
(Full Story)
---
DJI Video Set,
IN STOCK!!!


The DJI 5.8GHz Video Set is specially designed to work with any OSD (On Screen Display) module and Zenmuse gimbal for professional aerial photography and video. Designed to be small in size, with a low power consumption, and high sensitivity, you can't go wrong.


---
DJI Zenmuse H3-2D Gimbals,
IN STOCK!!!


With its high precision, high stability, lightweight, plug and play features, it is widely used in film and television productions, advertising aerial photography, etc. Even if the aircraft is in high-speed flight, it can still stabilize and control the GoPro camera precisely with the highest stability.

(Full Story)


---
Transmitter Upgrades, Stands, Sticks, Trays, Switches…
(Full Story)
Our Gift from Your Friends at Esprit Model!!!
Get
10% OFF

any In Stock Items!!!*
---
Get 20% OFF All Synergy Parts!!!*


These Parts Fly Out the Door! Act NOW Before They are All Gone!!!
---
Preorder Now Available,
Avant Mostro

!!!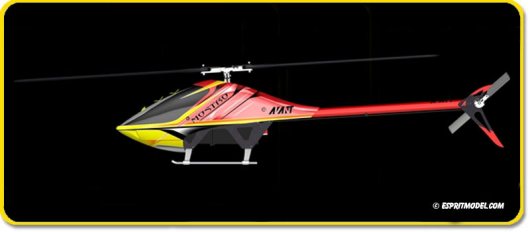 The Avant Mostro defines current trends in the helicopter world today. It is a double stage, direct-to-swash machine available with either a refined DFC head, or the follower arm version of the RigidCore head for Mostro.

There is a 3D monster inside you. Let it out; unleash the beast inside you with the ultimate refinement in the current trend of helicopter designs.


---
Preorder Now Available,
Curtis Youngblood Stingray

!!!



The Stingray is a collective pitch fully aerobatic quad-copter that allows for 3D flight. With the ability to move in forward, backward, and sideways directions, and complete maneuvers such as, but not limited to, loops and rolls, the possibilities of FPV become limitless. Made with everyone in mind, the stingray also offers a stable and smooth beginner flight to those just starting.

The first of its kind, the stingray creates the ability to have a fully aerobatic FPV and general sport/competition flying previously not possible in sustained maneuvers on multi-rotor machines.


---
Great Sale Price!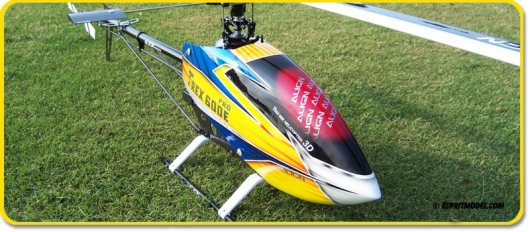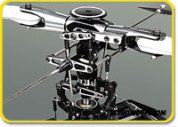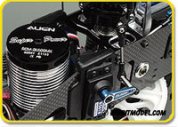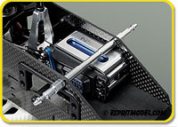 It doesn't get any lower than this!

Save over $300.00

on the Align Trex 600E Flybarless Super Combo!

This is the T-Rex 600E Pro Super Combo from Align. Once again Align overthrows traditional RC helicopter designs with this Pro version of the T-Rex 600ESP. Electric power transcends the capabilities of Nitro engines to take large heli performance to new levels! With more torque and power available to the T-Rex 600E Pro performance is beyond amazing. Electric flight is also quieter and cleaner so there is no oily mess to cleanup at the end of your flying day! Sliding battery tray rails and innovative battery retaining system are but two of the features that make this amazing 600 class heli stand out.


---
DJI S800 Evo Custom Package,
Now Available!!!

Save on your accessories with this great package. Choose the accessories you want, and let the savings add up!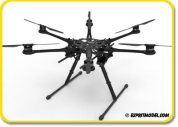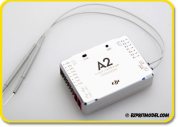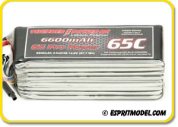 (Full Story)
---
Coming Soon

, DJI Phantom Vision!!!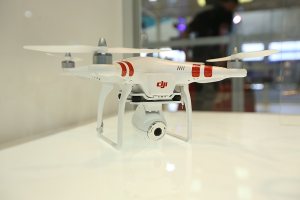 The next generation of Phantom, with camera and WIFI video downlink to your smartphone.
* Actual image may vary.


---
Helicopter Building Services Now Available!!!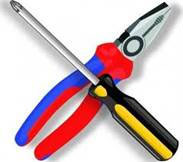 Need help with a build? No time to finish it? Let us get it done for you! Introducing our brand new service that adds an unprecedented level of convenience to our customer service. Let our expert builder help you finally get the model you have always wanted. Every model is expertly built and tested here at our shop.



---
Ultra-Fast PWM Frequency ESCs,
NOW IN STOCK!!!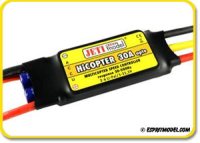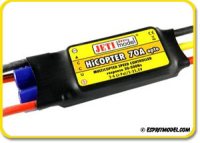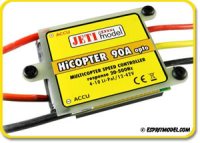 Jeti HiCopter ESCs
The HiCopter line of speed controllers is designed for controlling and regulating brushless motors that are typically used for multi-rotor flying platforms.


---
1SQ Quadcopter RTF/Tx-R,
IN STOCK!!!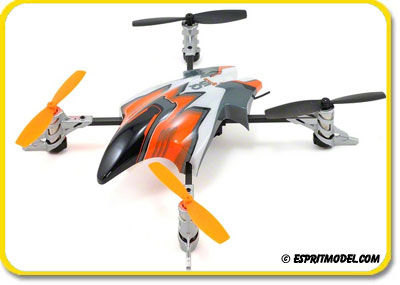 ---
MKS High Voltage 500 Size Helicopter Servos,
IN STOCK!!!
---

Esprit Model is proud to announce that ALL Kasama Helicopter Kits are now available for Drop Shipping. Our Special Drop Ship program allows us to directly ship from Kasama to you! Throw away your worries about receiving a dusty, out-of-date kit and use Drop Ship!

(Full Story)