Have a Look Why We at Esprit Model are the Greatest!!!
Knowledgeable Associates

- At Esprit Model, we take our job seriously, but we still know how to have fun!!!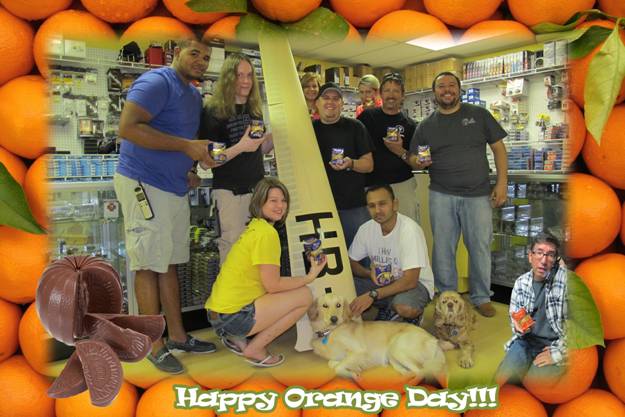 ---
Jeti USA Expand Your Universe Trade Up Program!!!
(Jeti USA & Esprit Model Buy Back Program for Spektrum/JR* DSMX Receivers)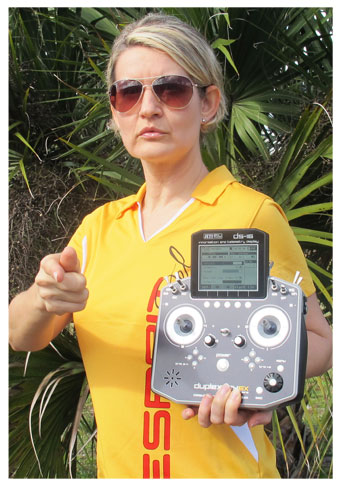 We all know how hard it is to move from something familiar to something new and unknown. Even if that new and unknown radio system enhances your experience, allows for future expansion, incorporates many built in safety features and delivers the possibility of taking your experience or performance to another level, the choice to make the change can be difficult. We all know that many times change is not just matter of our choice but also a matter of hard reality. The system that we currently use already represents a substantial investment and no one wants to lose it. We understand. Because of this we at Jeti USA strongly believe that it's finally time for you to have a radio system that will last for years to come. We are here and ready to help you make the change.

Our rules are very simple. Jeti USA in cooperation with Esprit Model will buy back your Spektrum or JR DSMX receivers which are currently being sold with a Gift Certificate for 50% of the receiver's street price. This Gift Certificate can be used towards the purchase of any Jeti Radio System products. All that we require is that the used receivers are in clean, fully working conditions.*

But enough said, look what this customer had to say about Jeti (Direct Quote from a Public Forum):
Well I've been a Jeti fan for quite a few years now . This came about after fitting a TX module in to a MC24 TX belonging to a team member for him to use in airframes for F5D pylon comps. At that time Jeti 2.4 had only been available for a few short weeks but even so when we asked Jeti for alterations to their RXs, namely longer RX aerials to reach outside the fully carbon F5D airframes, Jeti responded within a week supplying new hardware with 400mm twin aerials FOC! Their response impressed me and there customer service just got even better over time.
I am now looking forward to years of being able to fly with the confidence that I've chosen probably the best RC equipment available to date by far.

Mark V, UK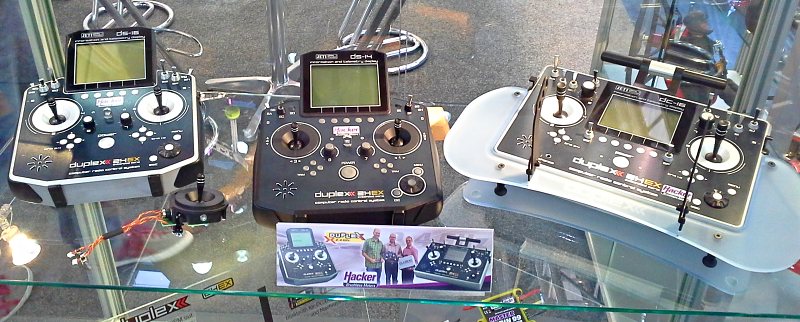 * This offer is not retroactive and can be canceled at any time.
* Spektrum and JR Brands are registered trademarks of Horizon Hobby, Inc and JR Americas, Inc.
* Eligible receivers: AR12120, AR12020, 9310, 9110, 9020, 8000, 6210, 610, 400


---
Jeti USA 2/50 Limited Warranty!!!

2 Years

&

50%

Replacement Warranty for All Jeti 2.4GHz Receivers!!!


All Jeti devices (Radios, Receivers, ESCs, Sensors, Etc.), have a 24 month warranty (from date of purchase) against manufacturer and material defects. On top of the 2 year warranty we offer for all Jeti 2.4GHz Receivers (R4, R5, R6, R7, R9, R11, R14 & R18) you also get additional coverage under a 50% replacement warranty. This means that if your device is damaged by something other than manufacturer or material defect (Crash, User error …), you can purchase a replacement for 50% of that device's current retail price. For this warranty, we must first receive the damaged device.

Esprit Model is the US warranty and service center for all of the Jeti products that we sell. This means that if you have an issue with any Jeti item purchased through Esprit Model you should contact us directly to resolve the issue. Jeti Transmitters, JetiBox Profi and Phasor Race motors have a 24 month warranty (from date of purchase) against manufacturer and material defects. For details, refer to the item's user manual.



---
Skilled In-House Professional Builders

- Don't want to build? Then let us do it for you. With our in-house professional builders, we are able to offer many building services, small or large.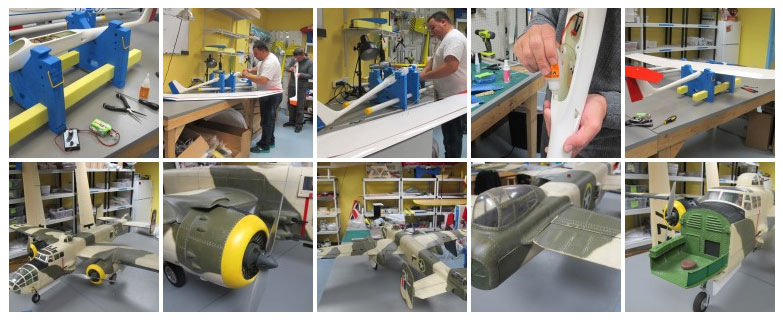 ---
Large Store

- We are not just an empty warehouse. We have a Huge, Well Stocked, Super Clean and Organized store in Central Florida (Over 14,000 Items IN STOCK).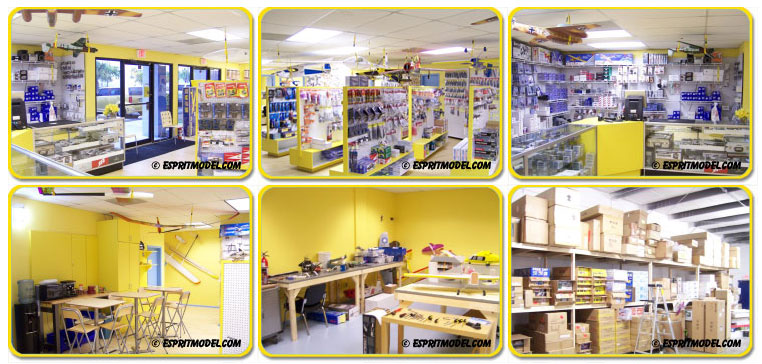 ---
Fast, Free Domestic Shipping

- Nobody wants to pay outrageous shipping prices, and with us, you don't have to! Any* domestic order over one hundred dollars ships for free.

*Certain limitations apply


---
International Shipping

- Esprit Model will gladly ship any of our products to you, where ever you are. We take extra care of what we pack to make sure it arrives in one piece.
Testimonials From Ours International Customers:
Hi,
Just letting you guys know package arrived today, thanks for a great customer service, something that is lacking from some sellers these days.
Regards
Andrew, South Wales, Australia

Dear team Sales,
I would like to inform you that all items I received today. I am so glad to buy from you , looking forward for future deals.
Many thanks!
Raed Sultan, United Arab Emirates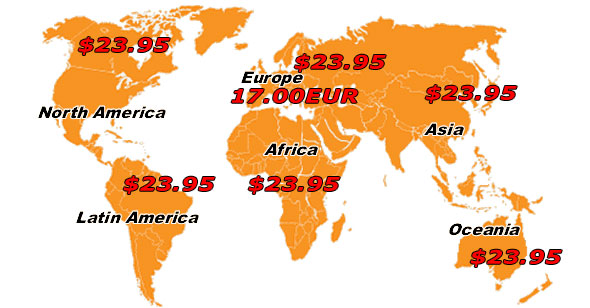 ---
We Give Back to Community

- We Sponsor & Support a wide range of Flying Events, Shows all around the USA, as well as our Esprit Model and Jeti USA Flight Teams.
| | | | |
| --- | --- | --- | --- |
| Apr 4-6 | Weak Signal R/C Show, Toledo, OH | Air/Heli ** | |
| Apr 10-12 | SE Electric Festival, Americus, GA | Heli/Air | |
| May 14-17 | Joe Nall Week, Woodruff, SC | Air ** | |
| May 29-31 | JR Aerotow, Monticello, IL | Sailplanes ** | |
| July 11-13 | Kentucky JETS, KY | Jets ** | |
| Aug 6-10 | IRCHA, Muncie, IN | Heli ** | |
| Aug 21-23 | SKSS Aerotow, Newark, DE | Sailplanes ** | |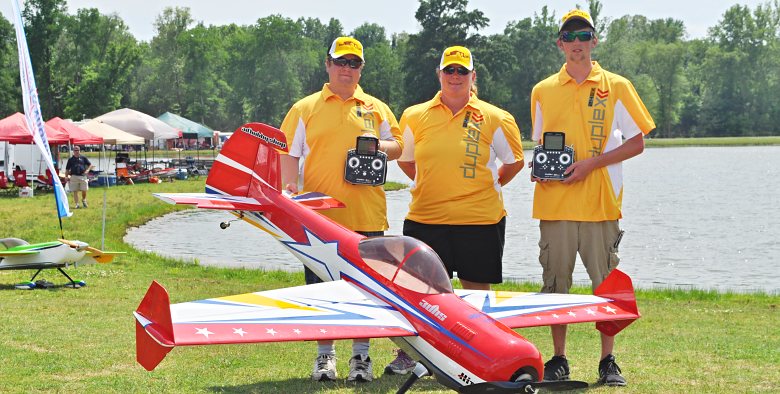 ---
And we have.... The CUTEST Mascots Ever!

- Need we say more?

---
Our Gift from Your Friends at Esprit Model!!!
Get
10% OFF

any In Stock Items!!!*