Jeti FPV & APV Stabilized Voltage Regulators 3 & 8A,
IN STOCK!!!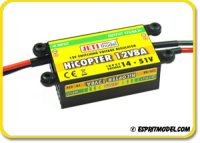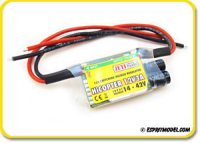 ---
Ultra-Fast PWM Frequency ESCs,
NOW IN STOCK!!!
Jeti HiCopter ESCs
The HiCopter line of speed controllers is designed for controlling and regulating brushless motors that are typically used for multi-rotor flying platforms.
(Full Story)
---
Align Heli Blades All Sizes,
NOW IN STOCK!!!
---
KBDD 690 Green & White Carbon Fiber Heli Blades,
NOW IN STOCK!!!
---
MS Composit Carbon Fiber Night Blades,
15% OFF!!!
---
Radix Carbon Fiber Heli Blades,
IN STOCK!!!
---
Rail Carbon Fiber Heli Blades,
IN STOCK!!!
---
RotorTech Aurora Luminous Night Blades,
35% OFF!!!
---
Spin Carbon Fiber Heli Blades,
IN STOCK!!!
---
KBDD Extreme mCPX & 130x Heli Blades,
IN STOCK!!!
---
Graupner HoTT Brushless ESCs with Telemetry,
IN STOCK!!!
Our Gift from Your Friends at Esprit Model!!!
Get
10% OFF

any In Stock Items!!!*

Next 48 hours ONLY

Coupon Code:

SPRING10OFF

(Expires: April 27, 2014 at 24:00 EST US)




* We Reserve right to exclude certain Items from this promotion due to Manufacturer/Distributor MAP Policy.


---
25% OFF Srimok 90E Cyber Head FBL ($750.00) & Dune 600 Helicopter Kits ($665.00)!!!*


Limited Time ONLY!!!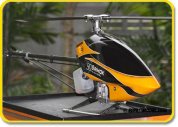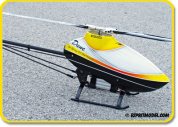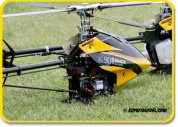 *Excludes Store Display Models
---
Jeti USA Press Release!!!
April 23, 2014 at 11:00 EST the Federal Communication Commission and Industry Canada, Granted Equipment Authorization (FCC), and Certificate of Acceptance (IC) to Jeti USA (Esprit Model Inc.) for Duplex DS-14 Radio System.
Without a doubt, the DS-14 is Jeti's next finest radio now on the market from a quality of construction and programming perspective. The quality of machining, the precision of the stick assemblies, and the size of the display is truly outstanding and the ease, simplicity, flexibility power and elegance of the programming is second to none.
---
---
---
Save 75% On ALL Miniature Aircraft X-Cell 450 Furion Parts!!!


Blow Out SALE, While Quantities Last!!!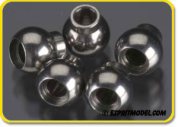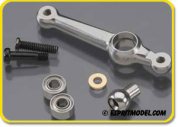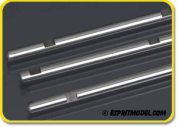 ---
Save 35% On All Quick UK Parts!!!


Make Your Heli Standout With These Brightly Colored, Anodized Aluminum, Parts!!!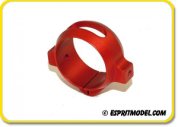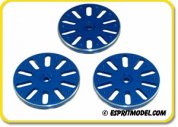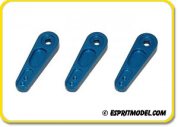 ---
---
Secraft Upgrades & Accessories,
IN STOCK!!!