Let's Be Honest, in Today's World, it's All About the Deal!!!
Get
11% OFF

any In Stock Items!!!*

Next 24 hours ONLY

Coupon Code:

DEAL11OFF

(Expires May 7, 2014 at 24:00 EST US)



* We Reserve right to exclude certain Items from this promotion due to Manufacturer/Distributor MAP Policy.

---
Clever, Fully Automatic Way of Protecting Your Battery & Model Using New v3.0 Jeti Software by Jotto (Thank you for your work)!!!
The Jeti DS/DC-16 firmware v3.0 has added a cool feature: telemetry controls. This means that telemetry values can be mapped as logical switches or even channels. This can be used to create a warning that tells you that you have connected a battery which is not fully charged.

Of course you can have a look on the screen upon startup, but an automatic voice warning is the way of the JETI! ;-)

Of course we want this alarm only when we connect the battery. We don't want the alarm to be triggered during flight! The warning should thus be disabled a few seconds after connecting the battery.

For More Information Visit: http://www.helifreak.com/showthread.php?p=5823135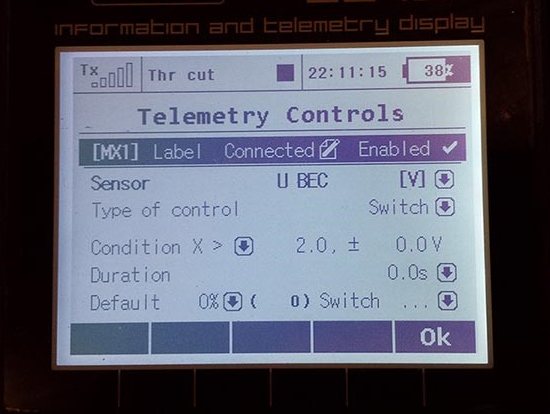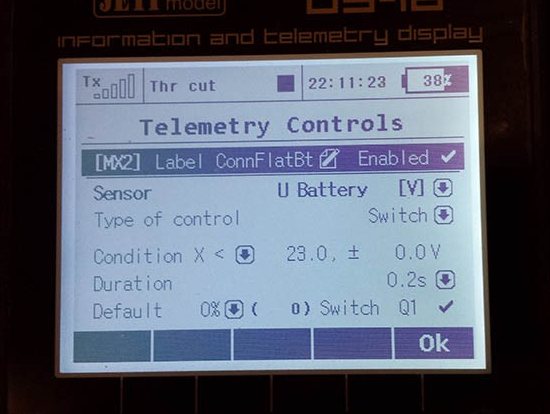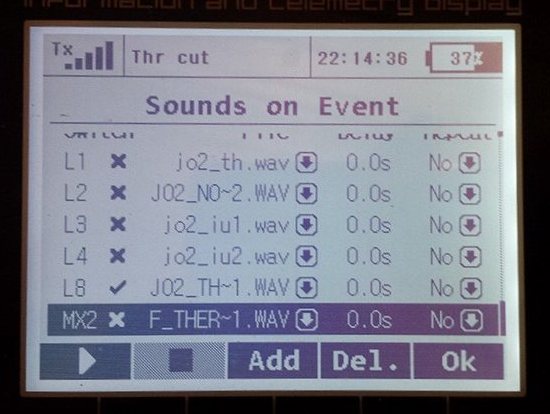 ---

Only 3 Days Until World's Largest R/C Model Flying Event of 2014!!!

Stop by to see us at the Joe Nall R/C Model Show, South Caroline, May 14-17, 2014!!!