Hot New Additions!!!
---
Castle Creation Brushless Edge & Edge Lite ESCs!!!
(Full Story)
---
Introducing Brand New Graupner Brushless Motors (From 35.00 to $65.00),
IN STOCK!!!
(Full Story)
---
Cirrus SR22 Turbo
IN STOCK!!!
(Full Story)
---
Limited Time Only: Hyperion GS Sailplane Brushless Motors,
20-40% OFF!!!
(Full Story)
Our Gift from Your Friends at Esprit Model!!!
Get
11% OFF

any In Stock Items!!!*

Next 48 hours ONLY

Coupon Code:

HTPF2014

(Expires: June 22, 2014 at 24:00 EST US)



* We Reserve right to exclude certain Items from this promotion due to Manufacturer/Distributor MAP Policy.


---
Curtis Youngblood Stingray 500,
IN STOCK!!!



The Stingray is a collective pitch fully aerobatic quad-copter that allows for 3D flight. With the ability to move in forward, backward, and sideways directions, and complete maneuvers such as, but not limited to, loops and rolls, the possibilities of FPV become limitless. Made with everyone in mind, the stingray also offers a stable and smooth beginner flight to those just starting. The first of its kind, the stingray creates the ability to have a fully aerobatic FPV and general sport/competition flying previously not possible in sustained maneuvers on multi-rotor machines.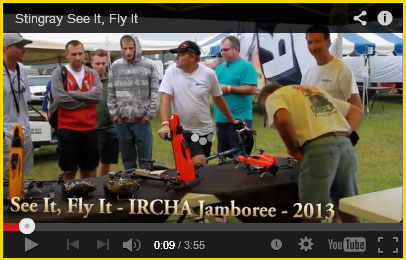 ---
Jeti USA & Esprit Model $200.00 Promotion!!!
Limited Time ONLY, Buy Jeti DS-14 Radio System and Receive $200.00 Gift Certificate from Us for Your Future Purchases. (The Gift Certificate will be Shipped with your Radio).*
(Expires June 22, 2014 at 24:00 EST US)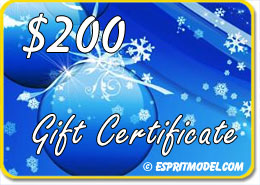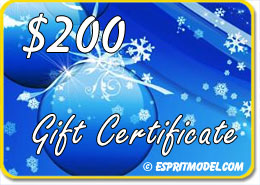 *This offer is not retroactive.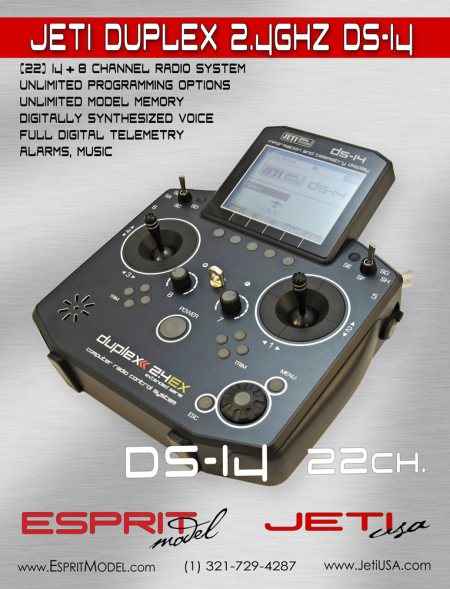 ---
StandBox Storage, Transport, Workstation,
IN STOCK!!!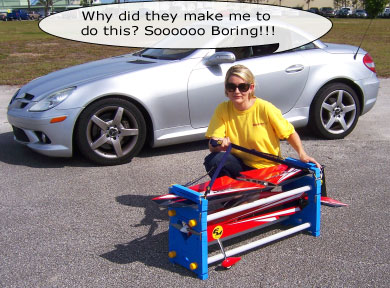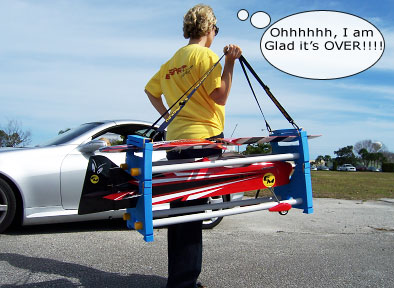 ---
Pulsar 3E Pro FPV,
IN STOCK!!!


The Pulsar 3E Pro FPV is the latest addition to the ever-growing Pulsar family of hand-made electric sailplanes. Built at our request, this model is designed to hold a payload and still give you Pulsar performance. The Pulsar 3E Pro FPV model uses the same AG25 modified airfoil designed by Dr. Mark Drela as the other 3m and larger Pulsars. Just like its smaller cousins, the entire model is constructed using free-flight techniques. The wing is a balsa built-up Carbon Fiber and Kevlar D-box design that utilizes carbon fiber faced balsa ribs and carbon fiber trailing edge.

---
Rc Tomcat 2E Glass/Carbon,
IN STOCK!!!


¨
---
Rc Sunbird 1.5E Glass/Carbon,
IN STOCK!!!
---
Rc Predator PIII 2.96E Glass/Carbon,
IN STOCK!!!
---
RcRCM Shipment Just Landed, Call to Order
(IN STOCK)!!!
Tomcat 2.5S Glass/Carbon ($615.00/$745.00)

Tucan 2S Glass/Carbon ($500.00/$595.00)

PIII 2.96S Glass/Carbon ($795.00/935.00)