Let's Be Honest, in Today's World, it's All About the Deal!!!
Get
12% OFF

any In Stock Items!!!*

Next 24 hours ONLY

Coupon Code:

LABOR12OFF

(Expires September 1, 2014 at 24:00 EST US)




* We Reserve right to exclude certain Items from this promotion due to Manufacturer/Distributor MAP Policy.


---
Brand New, Never Used, Open Box Futaba R7008SB Receivers!!!
Condition of item: Excellent, Brand New, Full Warranty, No Package

A commercial customer needed a large number of Futaba radios but they did not need receivers. Their loss is your gain.



---
JR Specialty, Wide-Voltage Digital Airplane & Heli Servos,
IN STOCK!!!

JR wide-voltage low-profile digital servos are an excellent choice for an airplane's aileron or as the steering servo for a car. The extreme accuracy of JR digital precision gives a resolution of 5900 steps per 120 degree of travel and zero deadband. A durable composite-metal gear train composed of hard-anodized aluminum and hardened steel and brass gears provides backlash-free operation.

Another sophisticated benefit of the new wide-voltage servos is the Slow Start function. When your system is switched on, instead of the servos instantly finding center as quickly as possible, Slow Start assures that on initial power up that the servo returns to the neutral position very slowly. The benefit is that you will see longer life from the internal servo gears and less wear and tear on the linkages of the control surfaces.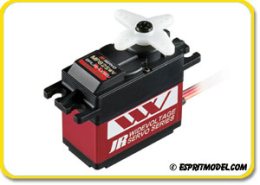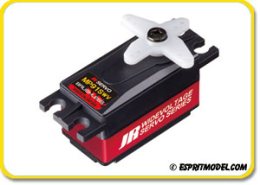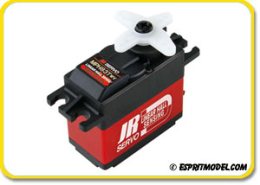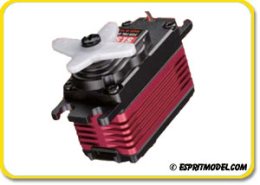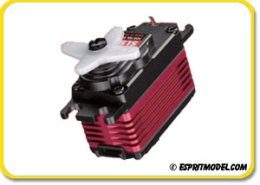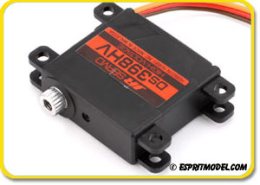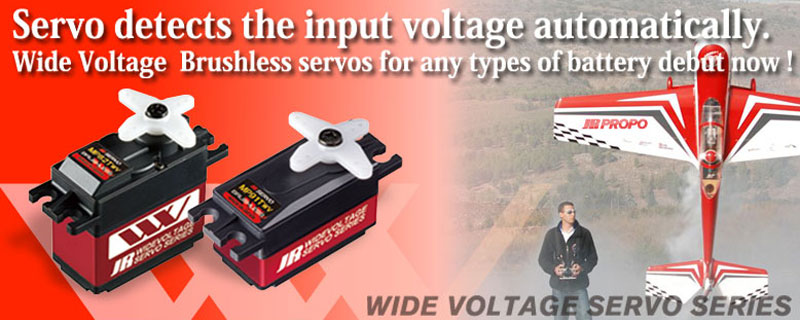 ---
Graupner HoTT MZ-18 2.4GHz (9 Channel) Radio System with Telemetry and Receiver GR-24L & GR-12L
(Only $389.00)!!!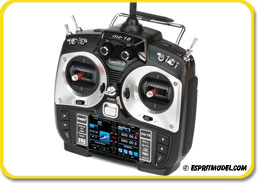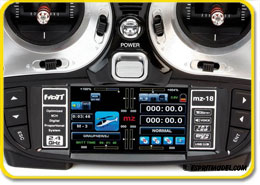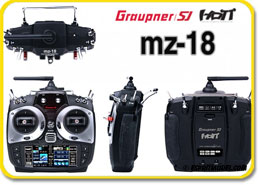 The Graupner MZ-18 HoTT (Hopping Telemetry Transmission) 2.4GHz 9 Channel transmitter is designed with Graupner's unique telemetry technology that supports Bi-directional data transmission to give you real-time information. The use of up to 75 frequency hopping channels ensures extreme operating reliability and security from external interference. By using optional sensors and sensor modules, you see and analyze real-time data such as RPM, voltage, current, temperature, and also set warnings in the transmitter based upon the telemetry data. The MZ-18 has 30 model memory and is suitable for any aircraft.

With up to 9 available channels, built-in telemetry with data logging capabilities and a large 3.5" LCD touchscreen, the MZ-18 is the obvious choice for anyone who needs a high quality 9 channel radio.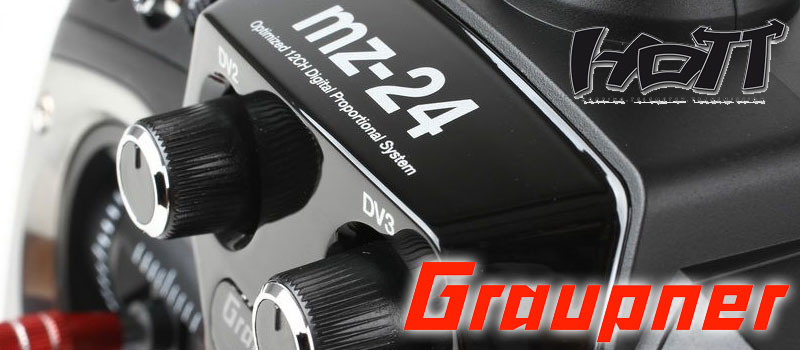 ---
---
---
Graupner HoTT MZ-24 2.4GHz (12 Channel) Radio System with Telemetry and Receiver GR-24L & GR-12L
(Only $499.00)!!!