Hot New Additions!!!
---
Limited Time Only: Hyperion GS Sailplane Brushless Motors,
20-40% OFF!!!
(Full Story)
Special, Lightweight Inrunner/Outrunner MVVS Sailplane Brushless Motors
(Full Story)
---
Custom Servo Frames for your Next Project,
IN STOCK!!!


We are now offering specially designed servo frames for mounting servos to a hollow molded wing. Finally, a solid installation with the option of easy removal. No more struggle with fast emergency exchange at the flying field.

(Full Story)


---
Jeti AFC Anti-Spark Connectors 4, 5.5, 8mm Good up to 300A!!!
---
PT CF Indoor Electric Propellers,
IN STOCK!!!


PT high performance propellers from the Czech Republic feature hollow molded blades fabricated from unidirectional and bi-directional carbon fiber and epoxy.

While very light, they are super strong. The finish is a beautiful high gloss, clear epoxy gel-coat over black woven carbon fiber. All are factory balanced. These beautiful propellers are designed exclusively for indoor flying.


---
Jeti Dual Redundant Switch DSM 10,
IN STOCK!!!


The DSM 10 from Jeti is dual input redundant electronic switch designed to operate with included magnetic key. The advantage of an electronic switch is that it offers a virtual unlimited ON/OFF cycles, unlike mechanically operated switches. The redundant DSM 10 switch automatically monitors and switches between two power supplies (Rx Batteries) keeping your system operational.

(Full Story)


Our Gift from Your Friends at Esprit Model!!!
Get
11% OFF

In Stock Items!!!*

Next 48 hours ONLY

Coupon Code:

DEAL11OFF

(Expires: November 16, 2014 at 24:00 EST US)



* We Reserve right to exclude certain Items from this promotion due to Manufacturer/Distributor MAP Policy.


---
It's Time to Put Your Order In!!!
Introducing
"Limited Edition" Red Racer

, Jeti Duplex 2.4GHz DS-16 Carbon Radio System!!!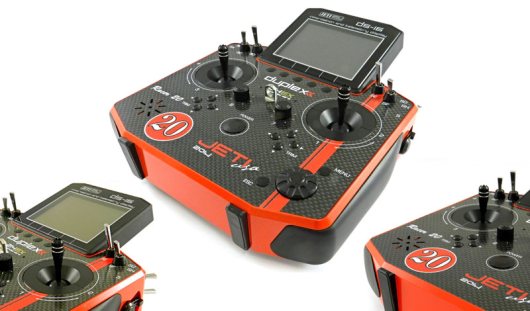 ---
Eagle Tree Vector Flight Controller with Video On-Screen Display (OSD),
IN STOCK!!!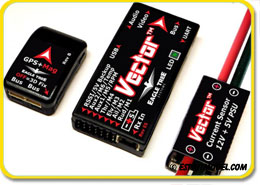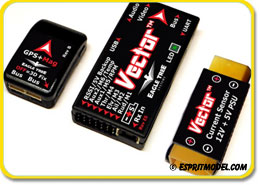 Years in the making, and built from the ground up with simplicity in mind, the Vector has everything we hobbyists have dreamed about for our recreational FPV models, in one small, lightweight easy to use product.

Full Color OSD
The Vector's built-in OSD provides smooth, razor sharp color graphics, and all the colors are fully adjustable. Nearly all of the Vector's parameters can be displayed in 3 ways; numeric, gauge, or swatch. Numeric offers programmable flashing color alarms. Gauge mode allows you to set up parameters to be displayed in gauge format, with programmable color thresholds. The swatch option allows you to set up a simple color square with programmable color changes, to easily see when a parameter needs your attention.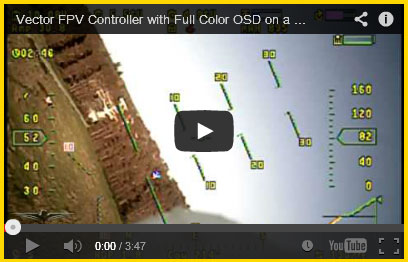 ---
Graupner HoTT MZ-24 2.4GHz (12 Channel) Radio System with Telemetry and Receiver GR-24L & GR-12L
(Only $499.00)!!!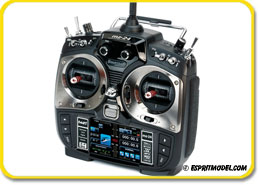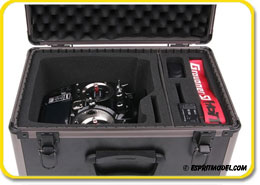 The Graupner MZ-24 HoTT (Hopping Telemetry Transmission) 2.4GHz 12 Channel transmitter is designed with Graupner's unique telemetry technology that supports Bi-directional data transmission to give you real-time information. The use of up to 75 frequency hopping channels ensures extreme operating reliability and security from external interference. By using optional sensors and sensor modules, you see and analyze real-time data such as RPM, voltage, current, temperature, and also set warnings in the transmitter based upon the telemetry data. The MZ-24 has 30 model memory and is suitable for any aircraft.

With up to 12 available channels, built-in telemetry with data logging capabilities and a large 3.5" LCD touchscreen, the MZ-24 is the obvious choice for anyone who needs a high quality 12 channel radio.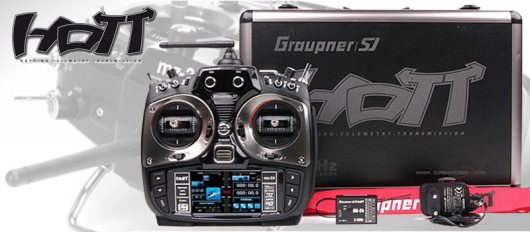 ---
TopModel CZ Gracia Maxi 3.5E Sailplane,
IN STOCK!!!

---
TopModel CZ Grafas Maxi 3.5E Sailplane,
IN STOCK!!!

---
Carbon Fiber Parts & Upgrades
IN STOCK!!!
---
Servo Horns, Trays,
IN STOCK!!!
---
Electric Motor Upgrades,
IN STOCK!!!
---
Securing & Retaining Systems,
IN STOCK!!!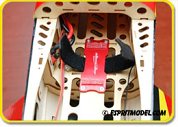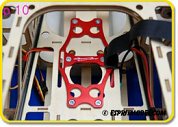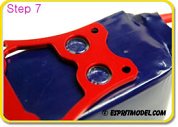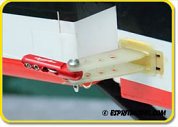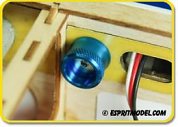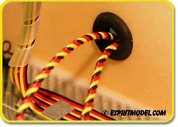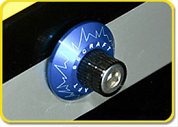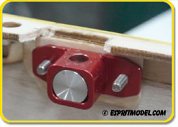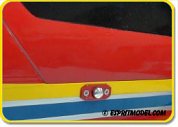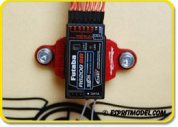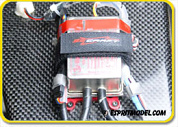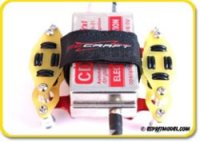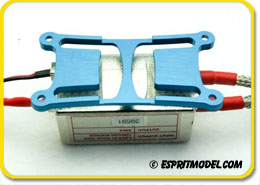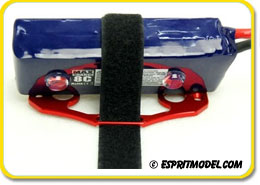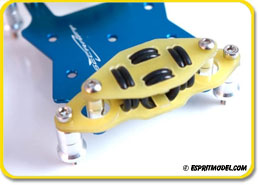 ---
Gasoline and Glow Engine Upgrades,
IN STOCK!!!