Hot New Additions!!!
---
Xnova 4020/25/30/35 & Xnova XTS 2618/20 & 3215, 4530/35 Brushless Outrunner Motors
(Full Story)
---
Full Line of DLE Gasoline Engines,
IN STOCK!!!
(Full Story)
---
Custom Servo Frames for your Next Project,
IN STOCK!!!


We are now offering specially designed servo frames for mounting servos to a hollow molded wing. Finally, a solid installation with the option of easy removal. No more struggle with fast emergency exchange at the flying field.

(Full Story)


---
Jeti Voltage Regulator SBEC 40 5-8V/40A w/Magnetic Switch !!!
The SBEC 40 from Jeti is a switching BEC designed to operate with included magnetic key. The advantage of an electronic switch is that it offers a virtually unlimited ON/OFF cycles, unlike mechanically operated switches.
(Full Story)
---
Jeti Dual Redundant Switch DSM 10,
IN STOCK!!!


The DSM 10 from Jeti is dual input redundant electronic switch designed to operate with included magnetic key. The advantage of an electronic switch is that it offers a virtual unlimited ON/OFF cycles, unlike mechanically operated switches. The redundant DSM 10 switch automatically monitors and switches between two power supplies (Rx Batteries) keeping your system operational.

(Full Story)


Our Gift from Your Friends at Esprit Model!!!
Get
11% OFF

In Stock Items!!!*

Next 48 hours ONLY

Coupon Code:

DEAL11OFF

(Expires: February 15, 2015 at 24:00 EST US)



* We Reserve right to exclude certain Items from this promotion due to Manufacturer/Distributor MAP Policy.


---

Esprit Model is Pleased to Announce Opening of the Support, Distribution & Service Centrum for Spirit Flybarless Systems
(In Stock, $245.00)!!!

And Jeti & Spirit FBL Full Programming & Telemetry Integration!!!

Esprit Model is very pleased to announce that we will now be the stocking distributor and support center for Spirit Systems. We will be your direct source for this awesome flybarless controllers and all of the accessories needed to install it. We have tested the system and are convinced that this is the best value in the hobby today.

We are especially pleased to announce that the full Jeti Duplex EX integration is in the final stages of testing and will be released shortly. This will allow our Jeti radio customers to set up and tune all the parameters of the system directly from their Jeti DS/DC radio systems, while still allowing its use by pilots who chose to with fly another radio system.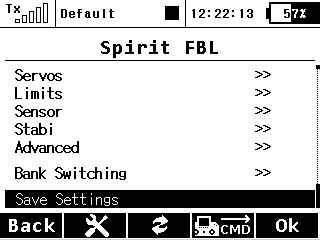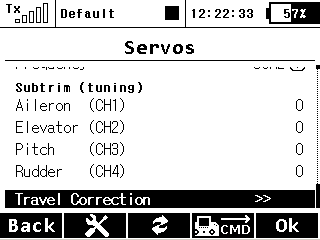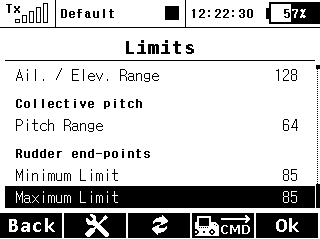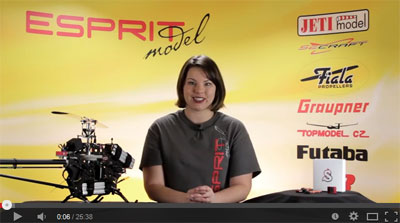 ---
Emcotec DPSI 2018 Power & Signal Distribution System S.Bus with Telemetry, Fully Compatible with Jeti EX Bus, Futaba S.Bus, Graupner HOTT, Spektrum DSMX Protocols,
IN STOCK!!!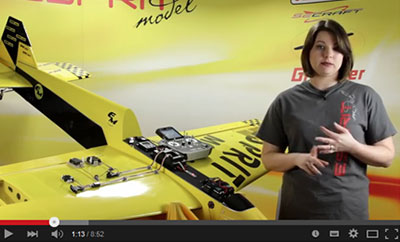 The innovative Futaba S.Bus system lets you unleash your flight system's full potential and cut down on cable clutter at the same time. Emcotec DPSI 2018 uses digital serial data communication technology to transmit control signals between your receiver and standard or S.Bus/Sbus2 servos. A single S.Bus cable can carry signals to as many channels as your transmitter can handle. You no longer have to worry about plugging in the wrong servo to the wrong channel, because each servo knows what channel it is dedicated to in advance.

The Emcotec 2018 power distribution system can manage up to four different power servo lines as well as additional 10 standard PWM channel and fully supports Jeti and other telemetry systems. Up to two receivers with serial (UDI, EX Bus, XBus, HoTT, DSMX) output as well as two power batteries can be connected at the same time to the DPSI 2018 unit for complete Power & Signal redundancy.

(Full Story)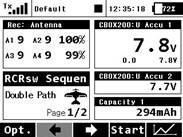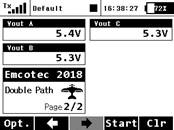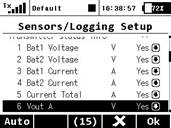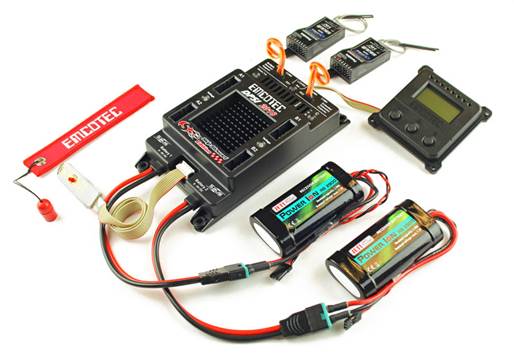 ---

Fiala Propellers are simply the finest wood propeller you can buy. Each Fiala propeller is CNC machined in the Czech Republic from locally sourced, sustainable Beech wood.
Every one of these fine propellers begin as a carefully selected wood blank which is allowed to stabilize for over a month after being kiln dried to a specific moisture content. This lengthy process assures that you will always receive a consistent and precise propeller.

All Fiala propellers receive a final balance check after the finish is applied so it is ready to go right away.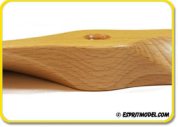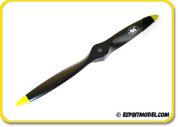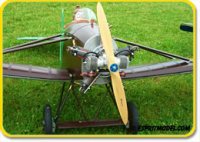 ---
Jeti Receiver Li-Ion 2600 - 5800mAh Battery Packs,
IN STOCK!!!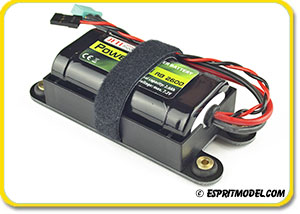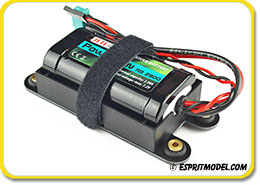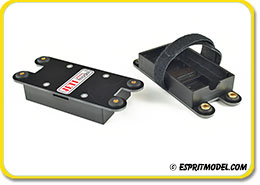 Jeti Power Ion RB receiver battery pack comes equipped with built-in over-charging (Voltage higher than 5V/cell), and over-discharging (150A) protection circuits. One of the biggest advantages of the Li-Ion cells is the mechanical resistance due to reinforced metal casing.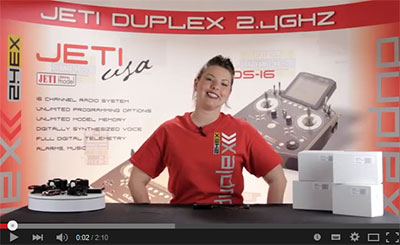 ---
CORTEX BavarianDEMON Stabilization System,
IN STOCK!!!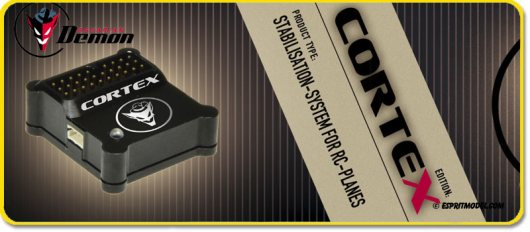 The bavarianDEMON CORTEX is a stabilization system for fix wing model aircraft. And hence an absolute world first in this form. The new brain and heart of your high-quality aircraft - immediately ready to run. The CORTEX does not require any PC or additional software settings - unless it is desired.

Cortex is new 3-axis stabilization system for fix wing model aircraft. Extremely smooth flight characteristics - even at strong, gusty wind with adjustable gyro assistance.

Joe Smith Flying the Bavarian Demon Cortex at SEFF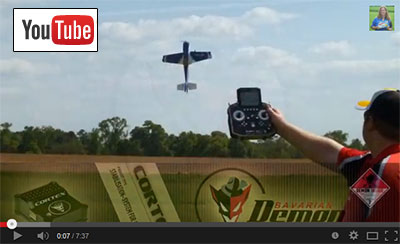 ---
It's Time to Go Flying, Full Line of Receiver Ready Airplanes!!!
Store Display Pylon Racers & Electric Sailplanes,
In Stock

!!!
(NO Exceptions, Every Rx-R Airplane is 11% OFF)

Next 48 hours ONLY

Coupon Code:

DEAL11OFF

(Expires: February 15, 2015 at 24:00 EST US)


Store Display Gracia MAXi 3.5 (Receiver and Battery Ready)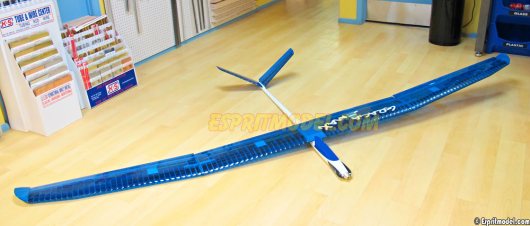 Store Display Grafas MAXi 3.5 (Receiver and Battery Ready)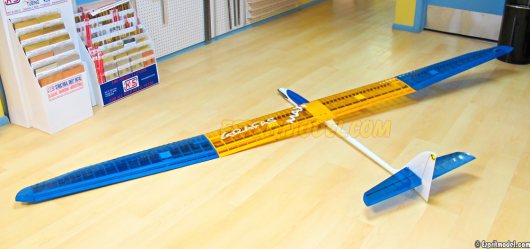 Store Display Pulsar Pro 2.5E REF (Receiver and Battery Ready)