Hot New Additions!!!
---
Xnova 4020/25/30/35 & Xnova XTS 2618/20 & 3215, 4530/35 Brushless Outrunner Motors
(Full Story)
---
Full Line of DLE Gasoline Engines,
IN STOCK!!!
(Full Story)
---
Custom Servo Frames for your Next Project,
IN STOCK!!!


We are now offering specially designed servo frames for mounting servos to a hollow molded wing. Finally, a solid installation with the option of easy removal. No more struggle with fast emergency exchange at the flying field.

(Full Story)


---
Jeti Voltage Regulator SBEC 40 5-8V/40A w/Magnetic Switch !!!
The SBEC 40 from Jeti is a switching BEC designed to operate with included magnetic key. The advantage of an electronic switch is that it offers a virtually unlimited ON/OFF cycles, unlike mechanically operated switches.
(Full Story)
Our Gift from Your Friends at Esprit Model!!!
Get
11% OFF

In Stock Items!!!*

Next 48 hours ONLY

Coupon Code:

DEAL0411OFF

(Expires: April 19, 2015 at 24:00 EST US)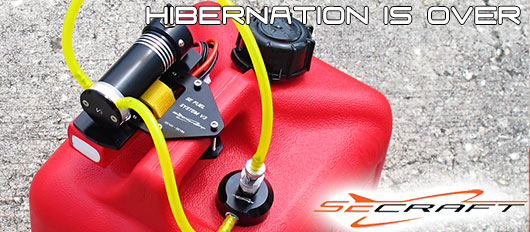 * We Reserve right to exclude certain Items from this promotion due to Manufacturer/Distributor MAP Policy.


---
Introducing Jeti Duplex DS-16 Carbon Red 2.4GHz Edition Radio System from Jeti USA
(Only $1695.00)!!!

The DS-16 Carbon represents Jeti's new flagship, State-of-the-art, transmitter that sets a new standard for the RC Industry. Jetis final touches and finishes are outstanding. The front panel of the system is made of genuine Carbon Fiber with UV stabilized acrylic clear coating as well as aluminum frame which is finished in multi-layer automotive paint.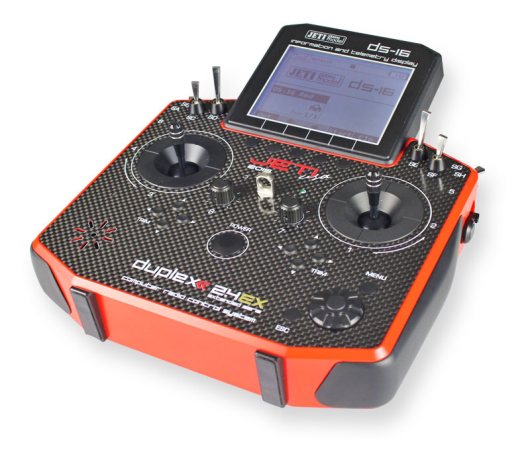 ---
Jeti Duplex DS-14 2.4GHz Army Edition Radio System with Aluminum Case & R6L Receiver
(Only $895.00)!!!

The new Jeti DS-14 Basic transmitter allows you to create system that only includes what you actually need, but one that also gives you the opportunity for future expansion. For the first time Jeti's DS-14, State-of-the-art transmitter lets you customize its software and features. Now, you only pay for features that you will actually use. Save up front on a cutting edge radio system, but keep your options open for when your needs change.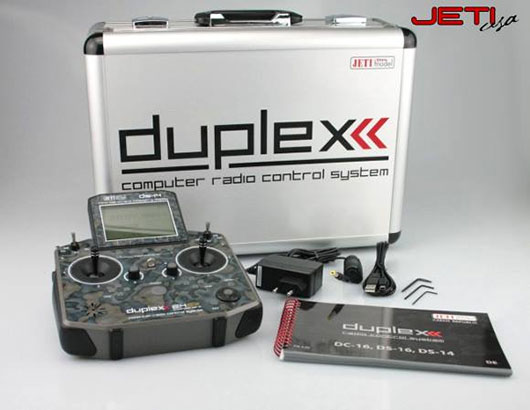 ---

Esprit Model is Pleased to Announce Opening of the Support, Distribution & Service Centrum for Spirit Flybarless Systems
(In Stock, $232.00)!!!

And Jeti & Spirit FBL Full Programming & Telemetry Integration!!!

Esprit Model is very pleased to announce that we will now be the stocking distributor and support center for Spirit Systems. We will be your direct source for this awesome flybarless controllers and all of the accessories needed to install it. We have tested the system and are convinced that this is the best value in the hobby today.

We are especially pleased to announce that the full Jeti Duplex EX integration is in the final stages of testing and will be released shortly. This will allow our Jeti radio customers to set up and tune all the parameters of the system directly from their Jeti DS/DC radio systems, while still allowing its use by pilots who chose to with fly another radio system.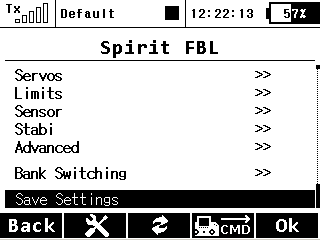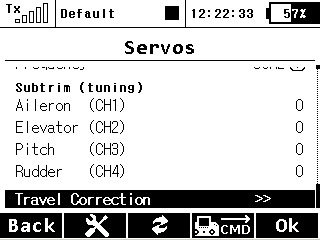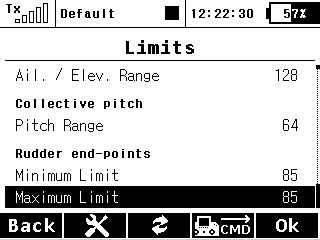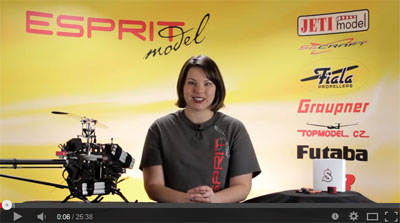 ---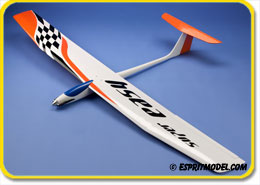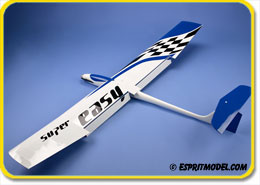 We are happy to announce that the Super Easy Wing Sets are now available. The wings are offered with Ailerons or Flaps. For convenience, we have added a Plug And Play option. The PNP option comes to you with servos pre-installed.

Finally you can get the European built model you have always wanted. All airplanes come with White Fiberglass Gel-Coated Fuselage and Balsa Built-up Wings and Tail Parts. The servos, servo extensions, control horns, linkages, wings, tail parts as well as the motor & ESC are all expertly assembled and installed in

Our Florida Facility

. Our airplanes include Hitec servos, Hyperion motors, Jeti ESCs, Thunder Power 1350 2S/2100mAh 3S batteries, BB aluminum spinners, Aeronaut propellers and Deans connectors all done for you. Every model is expertly built and tested here at our shop, just install your receiver and go fly.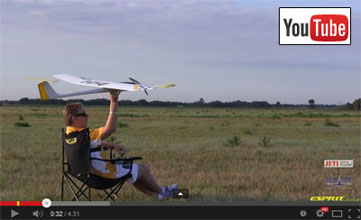 ---

Fiala Propellers are simply the finest wood propeller you can buy. Each Fiala propeller is CNC machined in the Czech Republic from locally sourced, sustainable Beech wood.
Every one of these fine propellers begin as a carefully selected wood blank which is allowed to stabilize for over a month after being kiln dried to a specific moisture content. This lengthy process assures that you will always receive a consistent and precise propeller.

All Fiala propellers receive a final balance check after the finish is applied so it is ready to go right away.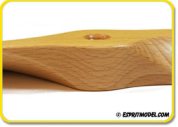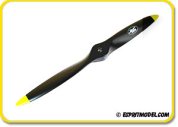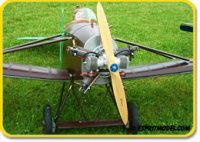 ---
CORTEX BavarianDEMON Stabilization System,
IN STOCK!!!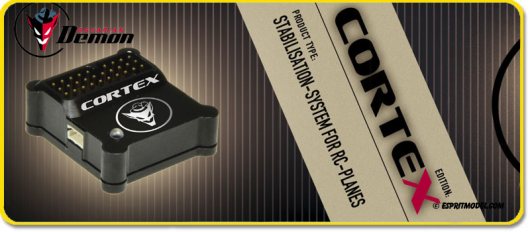 The bavarianDEMON CORTEX is a stabilization system for fix wing model aircraft. And hence an absolute world first in this form. The new brain and heart of your high-quality aircraft - immediately ready to run. The CORTEX does not require any PC or additional software settings - unless it is desired.

Cortex is new 3-axis stabilization system for fix wing model aircraft. Extremely smooth flight characteristics - even at strong, gusty wind with adjustable gyro assistance.

Joe Smith Flying the Bavarian Demon Cortex at SEFF