Hot New Additions!!!
---
Xnova 4020/25/30/35 & Xnova XTS 2618/20 & 3215, 4530/35 Brushless Outrunner Motors
(Full Story)
---
Full Line of DLE Gasoline Engines,
IN STOCK!!!
(Full Story)
---
Custom Servo Frames for your Next Project,
IN STOCK!!!


We are now offering specially designed servo frames for mounting servos to a hollow molded wing. Finally, a solid installation with the option of easy removal. No more struggle with fast emergency exchange at the flying field.

(Full Story)


---
Jeti Voltage Regulator SBEC 40 5-8V/40A w/Magnetic Switch !!!
The SBEC 40 from Jeti is a switching BEC designed to operate with included magnetic key. The advantage of an electronic switch is that it offers a virtually unlimited ON/OFF cycles, unlike mechanically operated switches.
(Full Story)
Our Gift from Your Friends at Esprit Model!!!
Get
11% OFF

In Stock Items!!!*

Coupon Code:

DEAL0511OFF

(Expires May 3, 2015 at 24:00 EST US)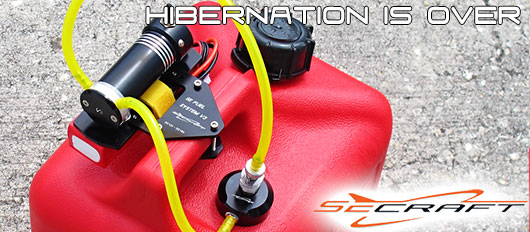 * We Reserve right to exclude certain Items from this promotion due to Manufacturer/Distributor MAP Policy.


---
It's Time to Go Flying, Full Line of Receiver Ready Airplanes!!!
Store Display Pylon Racers & E-Sailplanes,
IN STOCK

!!!

Store Display Pulsar Pro 3.2E REF (Receiver and Battery Ready)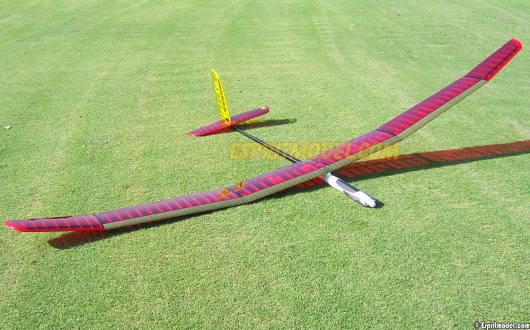 Store Display Pulsar Pro 3.6E REF (Receiver and Battery Ready)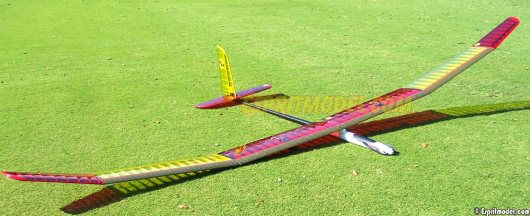 ---
Jeti Duplex DS-14 2.4GHz Army Edition Radio System with Aluminum Case & R6L Receiver
(Only $945.00)!!!

The new Jeti DS-14 Basic transmitter allows you to create system that only includes what you actually need, but one that also gives you the opportunity for future expansion. For the first time Jeti's DS-14, State-of-the-art transmitter lets you customize its software and features. Now, you only pay for features that you will actually use. Save up front on a cutting edge radio system, but keep your options open for when your needs change.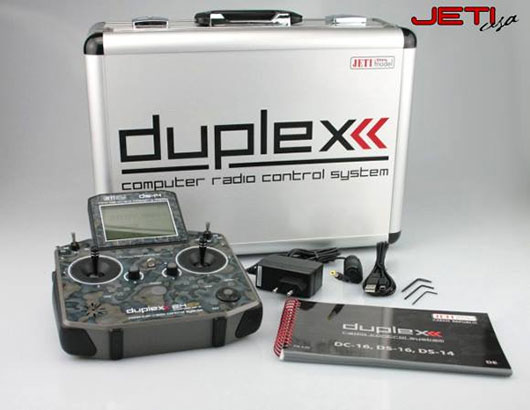 ---
Emcotec DPSI 2018 Power & Signal Distribution System S.Bus with Telemetry, Fully Compatible with Jeti EX Bus, Futaba S.Bus, Graupner HOTT, Spektrum DSMX Protocols!!!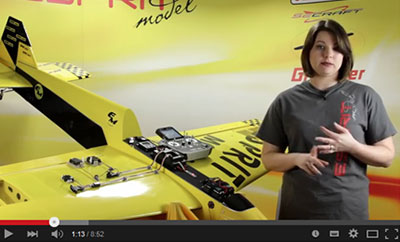 The Emcotec 2018 power distribution system can manage up to four different power servo lines as well as additional 10 standard PWM channel and fully supports Jeti and other telemetry systems. Up to two receivers with serial (UDI, EX Bus, XBus, HoTT, DSMX) output as well as two power batteries can be connected at the same time to the DPSI 2018 unit for complete Power & Signal redundancy.
(Full Story)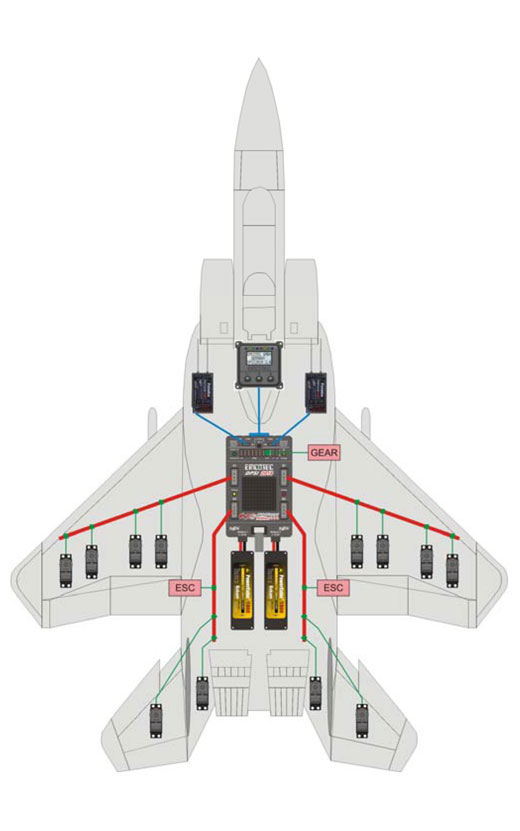 ---
Fuel Pump LS & HS Glow/Gas/Diesel,
IN STOCK!!!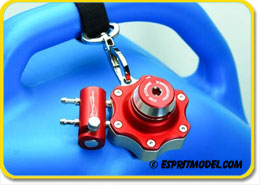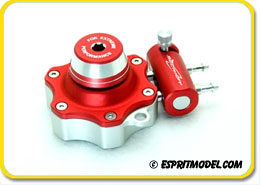 Fuel Pump features full metal body with direct drive for quick fuel transfer. The pump is ergonomically designed to be easy to hold on to while fueling. Use with glow, gasoline or diesel fuel.
Fuel pump LS (Low Speed) use with helicopter geared starters (1000 - 2500 rpm), HS (High Speed) with standard airplane direct drive starters (2500 - 5000 rpm). Pumping rate around 900 - 1300ml/min.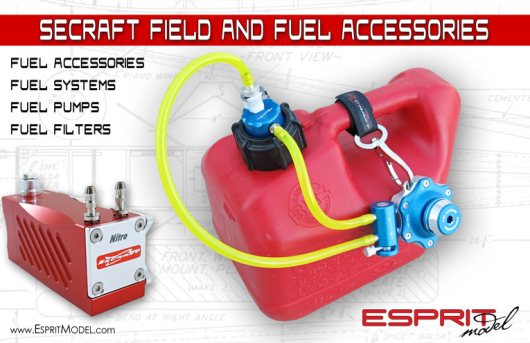 ---
---
Fuel Pump System SE V3 Glow/Gas/Diesel,/Jet,
IN STOCK!!!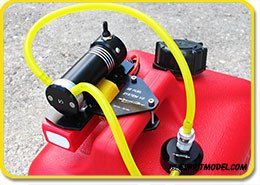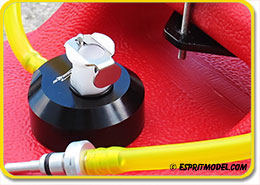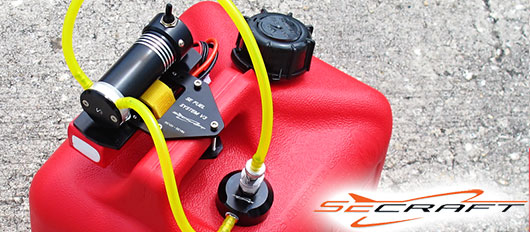 ---