Be a Part of History, Jeti Flight Fest 2018 Raffle (DS-24 Racing Green)!!!
On-line ticket sales end March 30, 2018, at 24:00 EST US. Tickets can be purchased in person at the Jeti Flight Fest on Friday, March 30, 2018, and Saturday, March 31, 2018.

Raffle drawing will be held on Saturday, March 31, 2018, at 15:00 EST US. The winning ticket will be announced via Facebook Live. If winner is not present he/she will be contacted on the following business day (Monday, April 2, 2018).

All proceeds go towards future Flight Fest events. Online ticket numbers released via our Facebook page and direct email correspondence. Tickets have no cash value. All sales are final.

Raffle tickets are $20.00 each. Limited number of tickets available (250) with no purchase limits. Your chances to win are extremely high!!!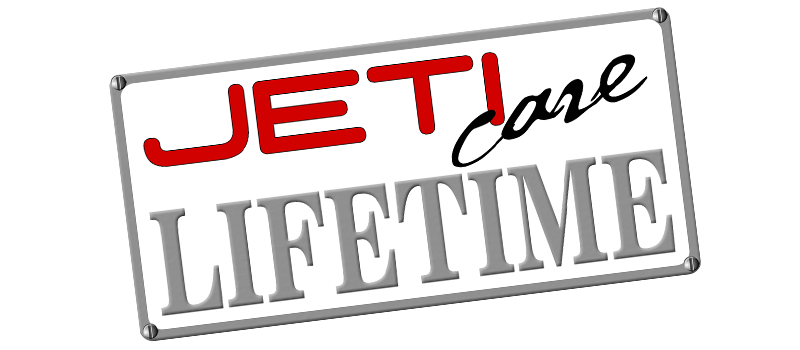 Jeti Care Services, Our 50% Replacement Lifetime Warranty!!!
Esprit Tech is the North and South American warranty and service center for all of the Jeti products that are sold and supported. This means that if you have an issue with any Jeti item purchased through Esprit Tech, Jeti USA or any of the Authorized Dealers you should contact us directly to resolve the issue. All Jeti Transmitters, Receivers, Sensors, Electronic BECs, Phasor and AXi Motors have 24 month warranty (from date of purchase) against manufacturer and material defects. There is no warranty, either whole or in part, against damage or abuse. For details, always refer to the item's user manual.

As long as you are the member of the Jeti Fight Club, all* of your devices are also covered under a 50% replacement warranty. This means that if your device is damaged by something other than manufacturer or material defect, the original owner can purchase a one-time replacement for 50% of that device's current retail price. This warranty covers the original owner for as long as they own the device and have active membership. To receive the replacement item under the 50% replacement warranty, we must first receive the damaged device.

Jeti Fight Club subscription membership can be purchased at the www.JetiUSA.com web site.

* Jeti Transmitters and Transmitter Accessories are Excluded
* Receiver and Power Battery Packs are Excluded