Why Would Spektrum Go Through All This Trouble to Create a SMART System and NOT Be Able to Call Out Battery USED and Consumption (mAh), This Makes NO Sense to Me???

Real Deal or Another Gimmick???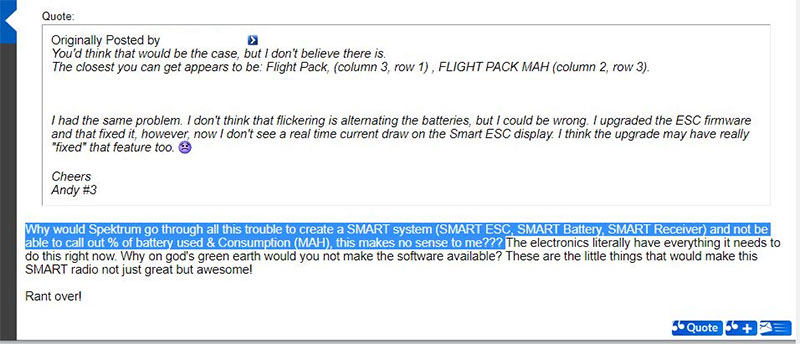 And This is How Jeti Does It. Telemetry for Anything, Anywhere, Anytime!!! Custom Voice Announcement, Custom LUA Scripts, Custom Graphics!!!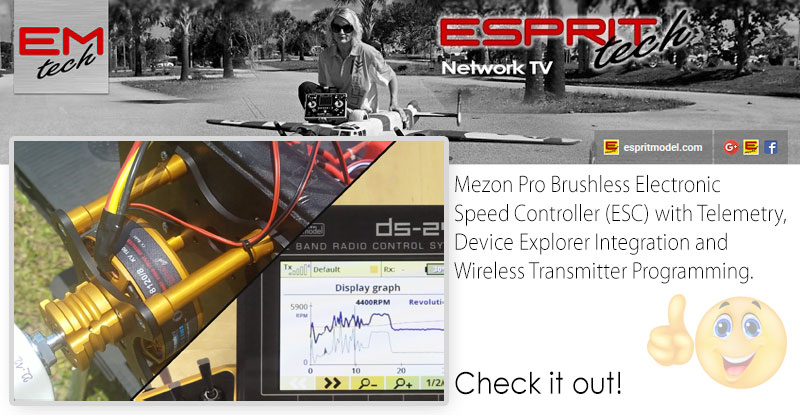 Portable Flying Field Charging Station with Jeti Wireless Telemetry Using Jeti Sensors and JetiBox Profi (
Creative Way of Using Jeti Equipment

)!!!

Telemetry technology has allowed the Radio Control industry to come a long way, and Jeti's Telemetry System is no exception! The Jeti Telemetry System of transceivers and sensors allows you to monitor multiple parameters occurring in your aircraft in real-time, but why limit the telemetry to aircraft only?

After switching to the Jeti DS-16 Radio, Joe had become quite familiar with telemetry technology and its uses, which led him to the question "If I could monitor and setup alarms for the temperature, voltage, current, and mAh usage of everything in my airplane while it was in the air, then why couldn't I do this with a charging case?"

Therefore, if a problem should arise, you will know instantly. The advent of modern telemetry systems have not only given great insights about our aircraft during flight, but have simplified the processes that were once troublesome. With the line of Jeti Products, these systems are easily available, and as we are learning, the possibilities are endless.