Hot New Additions
Special Jeti Multi-Rotor ESCs!!!


Jeti HiCopter ESCs
The HiCopter line of speed controllers is designed for controlling and regulating brushless motors that are typically used for multi-rotor flying platforms. Each speed controller is pre-programmed from the factory with settings optimized for use with multi-rotor stabilization systems. HiCopter controllers accept a control signal with a frequency of up to 500Hz. This allows accurately respond to any RPM changes required by the control/stabilization unit of the multi-rotor.

(Full Story)


---
Now In-Stock!!!

DJI Prop Guards
The Phantom Prop Guard is designed to protect your propellers from collision, especially for newcomers. This set includes four prop guards, mounting hardware, and 10m thread. (DJI Phantom not included)
It will surely bring you more fun of flight, no matter if you are a newcomer or an experienced pilot.

(Full Story)


---
Upcoming Events!!!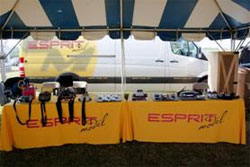 Come find us at Triple Tree Aerodrome! We will be back at Triple Tree Aerodrome to kick off Heli Extravaganza on September 20th 2013 and will be staying on through E-Week (September 29th, 2013)


---
Helicopter Building Services
Now Available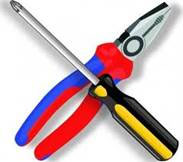 Need help with a build? No time to finish it? Let us get it done for you! Introducing our brand new service that adds an unprecedented level of convenience to our customer service. Let our expert builder help you finally get the model you have always wanted. Every model is expertly built and tested here at our shop.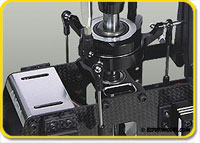 ---

KBDD is known to manufacture high quality plastic main blades, tail blades, and paddles. KBDD has done it once again. With their new line of high quality flybarless carbon fiber main blades, you surely will be able to feel a difference. From excellent flight performance, to the brightly colored paint scheme, the new main blades will not disappoint even the most extreme 3D pilots.

(Full Story)


---

Introducing the new HV9767 and HV9780 Coreless Servos from MKS. Designed to work with your 500 size helis, these servos provide the torque and speed needed for optimal performance.

(Full Story)



Get 10% OFF Any T-Rex 450 Helicopter Kit!!!
All Align T-Rex 450 Kits on Sale. Buy Now and Receive 10% OFF.
Includes
Align T-Rex 450 Plus DFC Super Combo
Align T-Rex 450 Pro DFC Super Combo (3GX Not Included)
Align T-Rex 450 Pro DFC Super Combo + Bavarian Demon 3SX
Align T-Rex 450 Pro DFC Super Combo + Bavarian Demon 3X
---
Coming Soon!!! Century NEO 860C Quad-Copter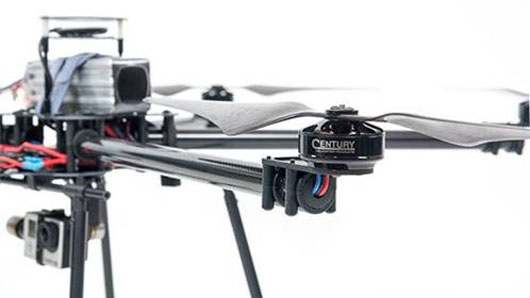 Completely stable hovering, precise cruising passes, and even enough power for loops and rolls can be achieved with the Century NEO 860C. It is a perfect platform for someone that's looking for a solid multi-rotor for aerial photography, search and rescue operations, law enforcement agencies, and other activities where a flying drone is needed.

Features a wheel base (motor to motor) of 860mm, CNC Carbon Fiber frame, anodized aluminum tube arms and much more.

(Full Story)


---
Coming Soon!!! Century NEO 940C Hexa-Copter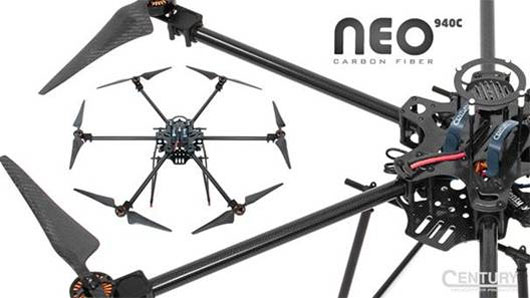 Like the NEO 840C, The NEO 940C is a multi-rotor platform that has been developed for pure fun, the up and coming Aerial Photographer/Videographer and FPV flight. Precision flight characteristics are offered with the assistance of DJI's Naza-M, WooKong-M autopilot system, or comparable flight control systems.

Features a wheel base (motor to motor) of 940mm, CNC Carbon Fiber frame, foldable landing gear, open space frame, and much more.

(Full Story)


---
Great Sale Price!
It doesn't get any lower than this!

Save over $300.00

on the Align Trex 600E Flybarless Super Combo!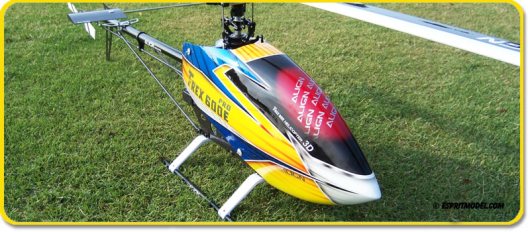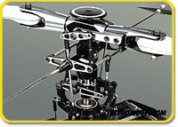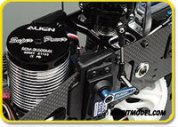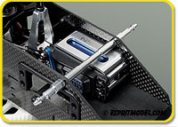 This is the T-Rex 600E Pro Super Combo from Align. Once again Align overthrows traditional RC helicopter designs with this Pro version of the T-Rex 600ESP. Electric power transcends the capabilities of Nitro engines to take large heli performance to new levels! With more torque and power available to the T-Rex 600E Pro performance is beyond amazing. Electric flight is also quieter and cleaner so there is no oily mess to cleanup at the end of your flying day! Sliding battery tray rails and innovative battery retaining system are but two of the features that make this amazing 600 class heli stand out.
Align helicopters literally sets the new standard in both quality and price.

(Full Story)


---
Synergy E7SE Special Edition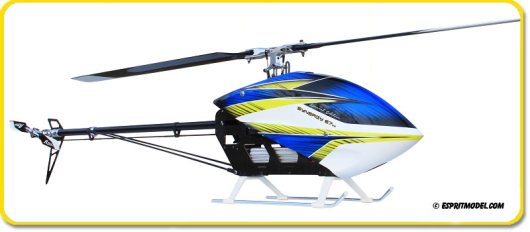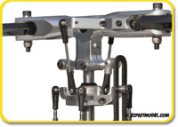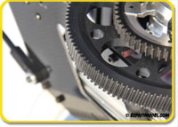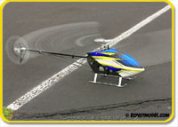 The new Synergy E7SE is a redesign of the venerable E6/E7 line from Matt Botos. With a new low profile head block onto which the swash phasing arms mount directly, they've increased responsiveness for ultra-fast 3D.

(Full Story)


---

Esprit Model is proud to announce that ALL Kasama Helicopter Kits are now available for Drop Shipping. Our Special Drop Ship program allows us to directly ship from Kasama to you! Throw away your worries about receiving a dusty, out-of-date kit and use Drop Ship!

(Full Story)



---

Now Hiring!
Esprit Model is now looking to hire a professional builder.

Qualifications/Experience:
The ideal candidate will possess a team oriented attitude, prior retail sales experience, a strong knowledge of Radio Controlled helicopters & airplanes is a must

PC skills, including data entry and working knowledge of MS Office software is required.

Excellent communication skills, sharp attention to detail, ability to multi-task and a desire to work in a high energy team environment are essential.

Bilingual in English/Spanish/Portuguese is a plus but not required.

Please send your resume to:
support@espritmodel.com

Esprit Model
1240 Clearmont St. NE Unit #12
Palm Bay, FL
32905