Jeti Telemetry Sensors, Monitors & Programmers,
IN STOCK!!!
(Full Story)
---
Telemetry Data of the Jeti DC/DS-16 Software!!!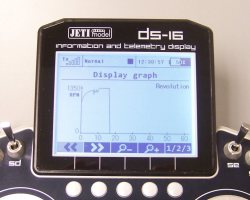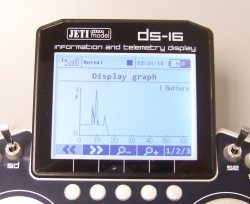 We have capabilities to display all logged telemetry data directly on the transmitter LCD screen.
(Full Story)
---
Jeti DC/DS Transmitter Accessories,
IN STOCK!!!
(Full Story)
---
Jeti Dual Redundant Switch DSM 10,
IN STOCK!!!


The DSM 10 from Jeti is dual input redundant electronic switch designed to operate with included magnetic key. The advantage of an electronic switch is that it offers a virtual unlimited ON/OFF cycles, unlike mechanically operated switches. The redundant DSM 10 switch automatically monitors and switches between two power supplies (Rx Batteries) keeping your system operational.

(Full Story)


---
Jeti AFC Anti-Spark Connectors 4, 5.5, 8mm Good up to 300A!!!
---
Custom Servo Frames for your Next Project, IN STOCK!!!

We are now offering specially designed servo frames for mounting servos to a hollow molded wing. Finally, a solid installation with the option of easy removal. No more struggle with fast emergency exchange at the flying field.

(Full Story)


---
Discus 2a Deluxe 3.75m,
IN STOCK!!!
(Full Story)
Our Gift from Your Friends at Esprit Model!!!
Get
10% OFF

any In Stock Items!!!*

Next 48 hours ONLY

Coupon Code:

SPRING10OFF

(Expires: March 30, 2014 at 24:00 EST US)




* We Reserve right to exclude certain Items from this promotion due to Manufacturer/Distributor MAP Policy.


---
Jeti USA & Esprit Model $100.00 Promotion!!!

Limited Time ONLY, Buy Jeti DS-16 or DC-16 Radio System and Receive $100.00 Gift Certificate from Us for Your Future Purchases. (The Gift Certificate Ships with your Radio).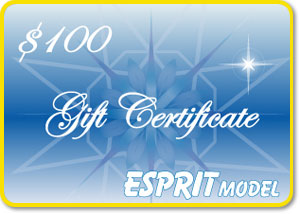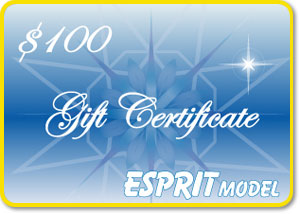 *This offer is not retroactive.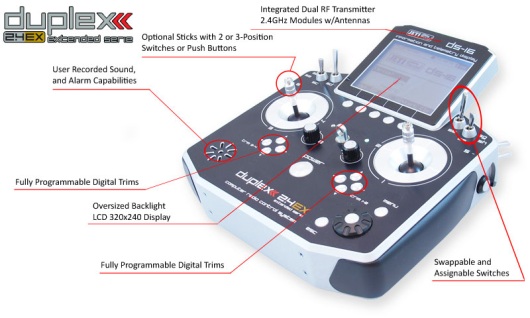 ---
The Words of One of Our Customers:
Without a doubt, the DC-16 is the finest radio now on the market from a quality of construction and programming perspective. There's virtually no plastic anywhere. The quality of machining, the precision of the stick assemblies, the size of the display is truly outstanding and the ease, simplicity, flexibility power and elegance of the programming is second to none.


---
StandBox Storage, Transport, Workstation,
IN STOCK!!!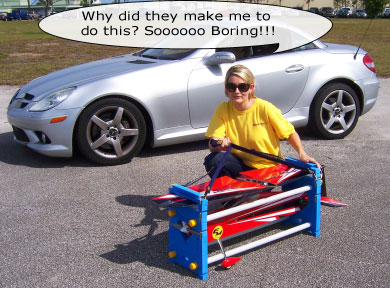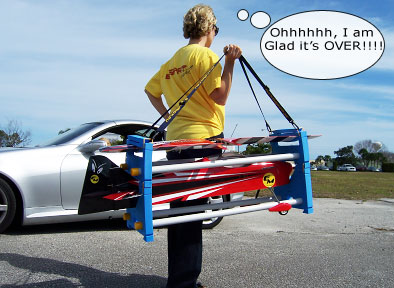 ---
Pulsar 2S Pro REF Sailplane,
IN STOCK!!!


The Pulsar 2S Pro REF Sailplane Pro REF Competition (Rudder, Elevator, Flap) is the latest addition to the ever-growing Pulsar family of hand-made competition/sport sailplanes. The wing is a built-up Carbon Fiber D-box design that utilizes carbon fiber faced balsa ribs and a carbon fiber strip trailing edge

Virtually perfect, very well made and extremely clean. One of the most advanced addition to the ever-growing Pulsar family of hand-made sailplanes.


---
Sailplane Launching Platform,
IN STOCK!!!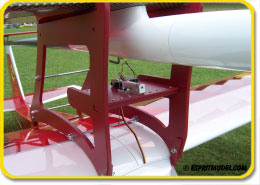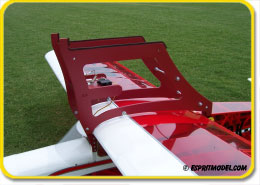 Our new sailplane launching platform allows you to reach optimal thermal hunting altitudes without the expense of a winch or the hassle of a high-start. Great for clubs that do not have the space for traditional sailplane launch systems. The platform is made from a 6mm carbon/lite-ply sandwich and mounts to your favorite, 70" (1780mm) or larger, high-wing model.

Maximum allowable chord (width) of the wing 17" (430mm)!!!


---
Sailplane Accessories
IN STOCK!!!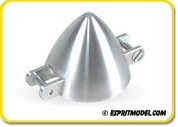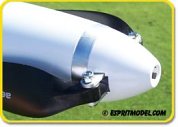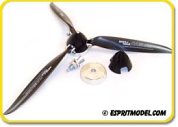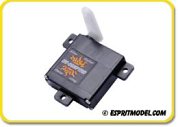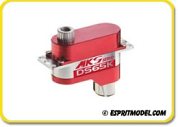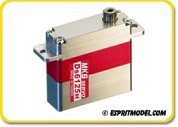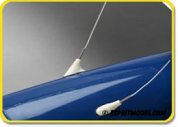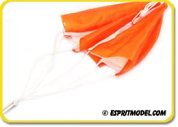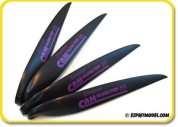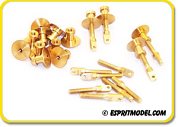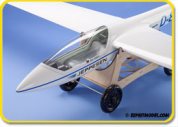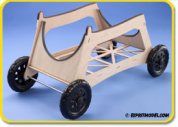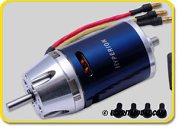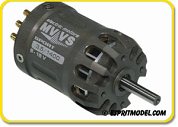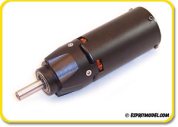 ---
Store Display, Brand NEW electric sailplanes battery and receiver ready. All models have been expertly built at our shop for local competition.
Store Demo Albatros 2.75E Sailplane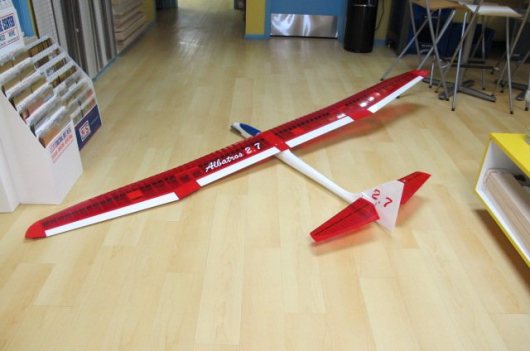 Store Demo Albatros 3E Sailplane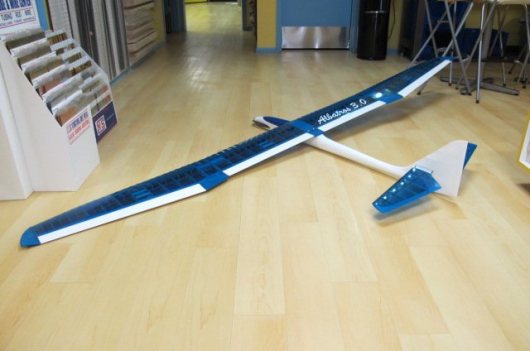 Store Demo Albatros Classic Sport 3E Sailplane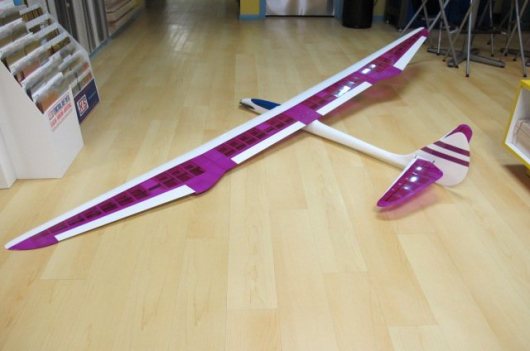 ---
Fiberglass Sheets,
IN STOCK!!!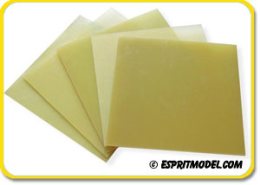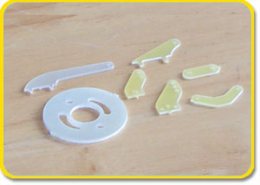 Fiberglass Sheet Size
FG Sheet 0.02" x 5 7/8" x 13 3/4" (0.5 x 150 x 350mm)
FG Sheet 0.04" x 5 7/8" x 13 3/4" (1 x 150 x 350mm)
FG Sheet 0.06" x 5 7/8" x 13 3/4" (1.5 x 150 x 350mm)
FG Sheet 0.08" x 5 7/8" x 13 3/4" (2 x 150 x 350mm)
FG Sheet 0.10" x 5 7/8" x 13 3/4" (2.5 x 150 x 350mm)
FG Sheet 0.12" x 5 7/8" x 13 3/4" (3 x 150 x 350mm)
FG Sheet 0.15" x 5 7/8" x 13 3/4" (4 x 150 x 350mm)