Our support system for Jeti DS-12 transmitter works well for both "Thumb" pilots as well as the "Finger and Thumb" guys. All of your switches are easily accessible and the transmitter display is fully visible!!!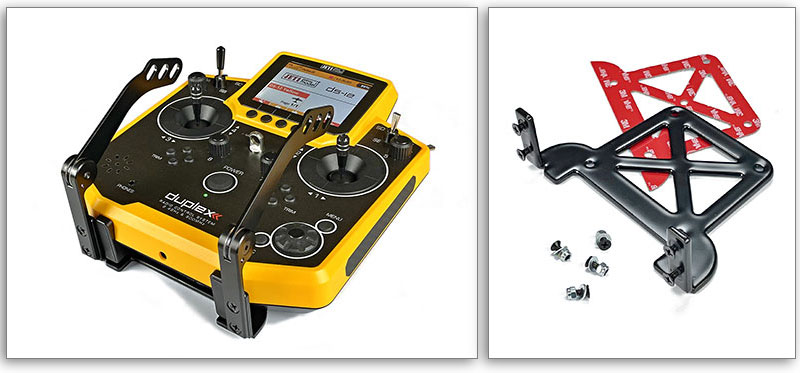 Designed specifically for the Jeti DS-12 radio. Your transmitter is securely held with included fasteners (requires drilling) or double side pre-cut tape. Stainless steel, powder coated holder simply bolts to jeti transmitter brackets. Folding brackets with transmitter holder easily fit into soft or aluminum transportation case.

Neck Straps or 4-Point Harnesses SOLD SEPARATELY!!!