The Brand New Line of Elite Falcon ESCs Target Professionals and Pilots Looking for Uncompromising Precision and Quality. The Elite Falcon ESCs Combine New Revolutionary Design, System Upgradability, Almost Unlimited Flexibility with State of the Art Telemetry Capabilities!!!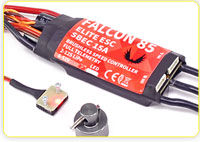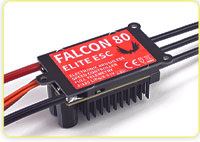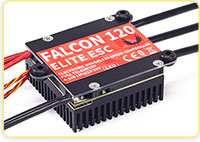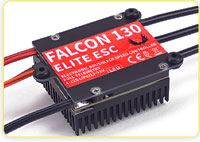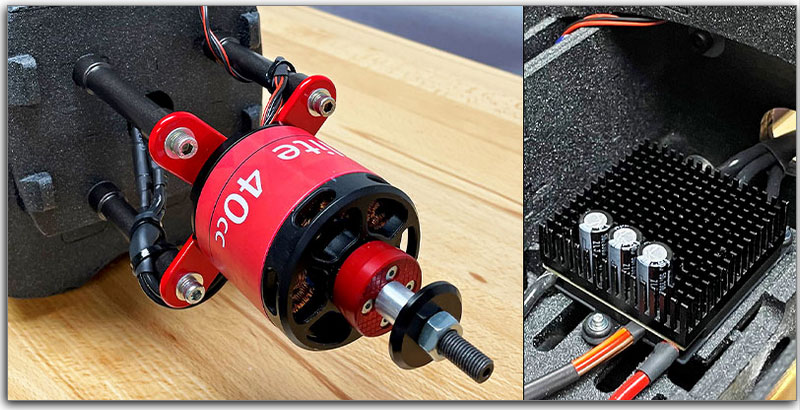 The brand new line of Elite Falcon Opto & SBEC ESCs target mainly professionals and pilots looking for uncompromising precision and quality. The Elite Falcon ESCs combine new revolutionary design, system upgradability, almost unlimited flexibility with state of the art telemetry capabilities.

The Falcon product line represents advanced speed controllers for exclusive use in airplanes, drones, sailplanes or any kind of radio control application. With integrated telemetry and various possibilities of optional user configuration, the controllers offer high efficiency, low weight and precise motor control. The telemetry system in the Elite Falcon ESC lets you monitor in real time the Amperage (Amp), Voltage (V), and Capacity (mAh) consumed from the battery, ESC even calculates Power (W) output of the system. You can also measure the ESC Temperature and add external Motor Temperature and Propeller Positioning sensors. We have created a more robust hardware platform including increased cooling capability, smaller overall packaging, and selectable sensitivity to allow you to use any brushless motor that you choose. No matter which size you choose, the Elite Falcon series brushless speed controllers are right for your next project.





Active Freewheeling (Active Motor Breaking)
Brand new feature of the speed controller that reduces heat generated by the ESC during partial load operation. This mode is useful for 3D extreme and F3A precision aerobatic pilots who want not only fast acceleration, but also rapid deceleration. The motor follows throttle stick input in both ways and the pilot feels more completely in control.